Description



---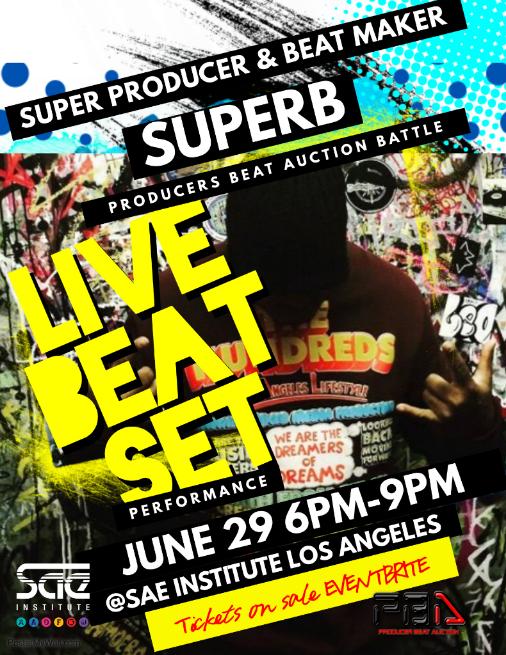 ---
If you rap, sing, songwriter, manager or label you need to be here to network and meet hot new producers!
Come check out some dope MUSIC producers of all genres as they showcase their best work on stage and live stream in an innovative beat battle auction competition! We have the most talented beat makers in the game and they are eager for you to hear their new tracks. You can bid and purchase beats right on campus @SAE Institute of Los Angeles.
No Dress Code/18+
If you are planning on buying tracks bring cash or have cash app or paypal.
Artists if you want to perform and producers showcase your beats you have to fill out our online form www.producersbeatauction.com/submit
Social Media:
facebook: https://www.facebook.com/Beatauction
instagram: https://www.instagram.com/producersbeatauction/
twitter: https://twitter.com/BeatAuctionATL
------------------------------------------------------------------------------
For Sponsorship & vendor Opportunities:
Email:producersbeatauctionatlanta@gmail.com
Advertise on our jumbotron projector!
THIS IS A ONCE IN A LIFETIME EVENT! SPREAD THE WORD!