Description
Great movie ideas, like great business ideas, are not actionable unless they get the funding and resources needed to make it happen. Many believe that a good idea is all it takes to get funding, but what it really takes is a good pitch. Being able to effectively deliver a pitch is critical to your success, whether you are building your team, attracting talent, or raising money.
Yet many filmmakers struggle to create and present a pitch that brings results. So, how do you develop a good pitch?
Here in the SF Bay Area there are many pitch sessions for tech startups, but nothing exists to help producers and filmmakers practice and improve their pitch. And so, Producer Foundry is doing a follow-up to our first pitch practice session.
Why a practice pitch rather than just presenting to investors? You have one chance to make an impression with an investor, so it makes sense to be prepared and understand what they are looking for in an investment. Most filmmakers don't have the business background to speak to investors in a way that sells them on their idea. This workshop helps you bridge that gap.
We bring together a panel of experts in business, investment, film distribution, and film production to provide feedback to you on your pitch. An audience of observers can also provide valuable feedback.
In this workshop, you will:
1) learn the fundamentals you need to cover in your pitch
2) learn what presentation materials you need
3) learn what investors want to know about your film
4) learn how to create and deliver a compelling presentation
5) practice your pitch (limited to 5 presenters) 7 min/pitch
6) get feedback on your pitch
Agenda
6:30-7 pm Networking
7:00-8:30 Program, Pitch Practice
8:30-9:00 Networking
Space is limited to 5 pitch presenters and 30 observers. (there are Fire code restricitons for the building, however some additional seats may be made avaiable.) Even if you are not ready to pitch your project, observing the program and listening to the valuable feedback can help you prepare for pitching in the future.
A "YES" RSVP on our meetup site does not confirm your reservation, you must buy your ticket via Eventbrite.
Panelists:
Marc Smolowitz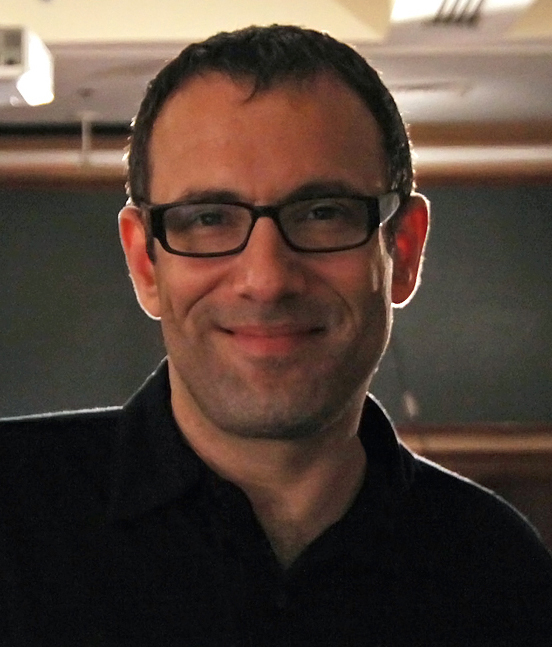 Marc Smolowitz (IMDB: http://www.imdb.com/name/nm0810625/ is an Academy Award®-nominated producer, multi-award winning director, and executive producer with 20+ years of experience across all aspects of the entertainment and media business. His career focus has been powerful social issue filmmaking across all genres. His long list of credits includes films that have screened at top-tier festivals - Sundance, Berlinale, AFI Docs, IDFA, Tokyo, Melbourne, among others - and been released worldwide theatrically, across all forms of television, and on VOD/Digital. Select titles include: "Black Is Blue" (Producer, 2014), "Heaven Adores You" (Producer, 2014), "Havana Curveball" (Exec. Producer, 2014), "The Campaign" (Producer, 2013), "Keep The Promise: The Global Fight Against AIDS," narrated by Margaret Cho (Director/Producer, 2013), "The Power Of Two" (Director/Producer, 2011) "Still Around" (Exec. Producer/Collaborating Director, 2011), "The Weather Underground" (Producer, 2003), "Trembling Before G-d" (Producer, 2001). In recent years, he was the Producer at TellyTopia, a Silicon Valley start up specializing in interactive television, IP-TV and VOD products for cable & satellite companies. In the 1990s, he was widely known as the President & Founder of Turbulent Arts -- a boutique, indie film distribution and sales company based in San Francisco that ranked as the 26th largest film company in North America, 14th among independents, at its peak in 1998. Today, he works full-time as an independent filmmaker, while maintaining a thriving consulting practice called 13th Gen that guides filmmakers through key stages of development, fundraising, production,
post, completion, and distribution.
Chris Aguilar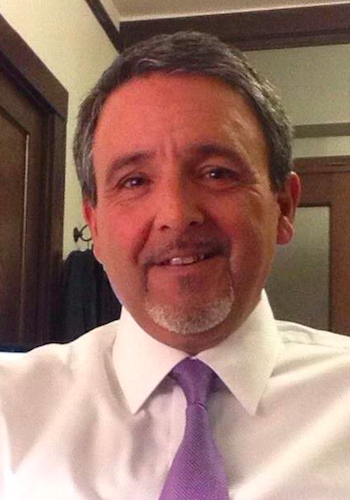 Mr. Aguilar has practiced law in San Francisco for 25 years. He is currently in practice as an outside general counsel and business consultant. His experience has trained him to address most legal, regulatory, and business issues that arise for business owners; companies; broker-dealers; placement agents; investment bankers and entrepreneurs. Chris attended St. Mary's College and Oxford University for undergraduate studies. Mr. Aguilar has been the CEO of a small institutional broker-dealer and the general counsel for a mid-sized SF-based publicly traded broker-dealer / investment bank. Before his ten years in the financial services space, he was a trial lawyer representing clients in civil matters for a decade. Chris also worked for the San Francisco City Attorney, the Alameda County District Attorney, and has taught at the University of California, Hastings College of the Law, his alma mater.
Daniel Riviera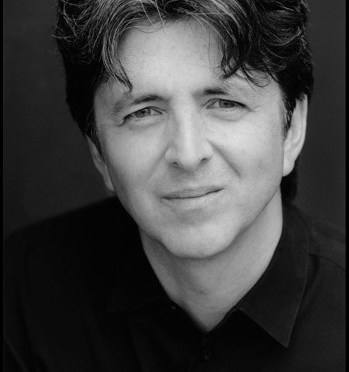 Daniel Riviera has over 25 years of experience as an attorney in the motion picture industry and has been involved with hundreds of projects ranging from Academy Award-nominated documentaries to major motion picture releases. He has represented clients involved in all aspects of the motion picture industry, from individual creative talent to major independent production companies and studios, with a current emphasis on guiding independent film productions from financing through the sale of distribution rights. Mr. Riviera has extensive experience in television, music, book publishing and stage and has served as a personal manager to music and film clients. Mr. Riviera is a graduate of Harvard College and Georgetown University Law Center.
ABDUL KARRIEM KHAN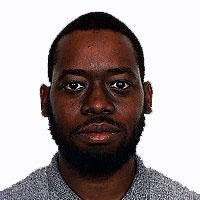 Karriem is an experienced Investor and head of A Few Bay Area Angel investment groups. He Currently works at Gerson Lehrman Group, he Attended Langston University. He's had titles ranging from Founding Equity Member to Chief Strategic Officer, and been involved in several companies with successful exits. He was an advisor to apple, and was critical in developing the business behind the app store.
Featured Moderator
Ben Yennie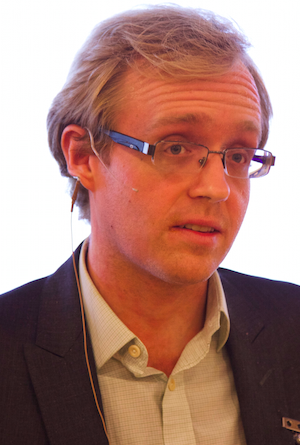 Ben is the Founder and CEO of Guerrilla Rep Media, Author of The Guerrilla Rep: American Film Market Distribution Success on No Budget, and a founder of Producer Foundry. Ben started his career as Chapter Leader for the Institute for International Film Finance San Francisco Chapter. By the time he'd been with the organization for 6 months, he was running San Francisco, Vancouver, New York, and LA. Ben has been featured on CNN Money, The Film Trooper Podcast, and The Deseret News. He is a contributor to IndieWire, HopeForFilm.com and Cinesource magazine, and co-hosts the Film Insight. Podcast.
FAQs
Does Registering on Meetup grant access to this event?
No. It says that on the on the meetup page as well. If you would like to attend this event, you MUST buy your ticket through this eventbrite page.
What are my transport/parking options getting to the event?
The intersection of 9th and Bryant is tricky, as it is next to a major offramp for Interstate 80 coming into the city. This is both a good and bad thing. The closest bus line is the 47 which drops off right across the street from CalTrain, and the closest BART is Civic Center. It's only about a 5 block walk from BART, but We'd
Where can I contact the organizer with any questions?
You can always reach us at events@producerfoundry.com and one of us will be in touch with you.
Is my registration/ticket transferrable?
We prefer that people buy their own tickets to the event. We have in the past allowed people to hand tickets off to another, but in this case it will only work for those who observe. Pitch tickets are not transferrable, due to the preparation required to set up and prepare the venue for the filmmakers who will pitch.
Can I pitch with an observation ticket?
No, you cannot pitch with an observation ticket. You need a pitch ticket in order to pitch your idea and take part in that aspect of the workshop. No exceptions will be made.
Do I need a powerpoint/slideshow to Pitch?
As of this event, yes you do. You must email it to Ben at least 2 days prior to the event.
Do I have to bring my printed ticket to the event?
We will have checkin devices to scan, printed tickets or QR Codes on Smartphones are preferred.
What is the refund policy?
Except in the case of dire emergency, refunds will not be issued.
The name on the registration/ticket doesn't match the attendee. Is that okay?
So long as you have the printed ticket or QR Code on your phone, we can make it work. If you want to get in under someone elses name without that, access will not be permitted.