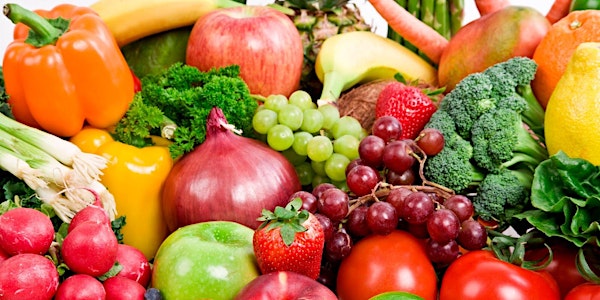 Produce Safety Alliance Grower Training Course - Live Oak
When and where
Location
UF/IFAS Extension Suwannee County 1302 11th Street SW Live Oak, FL 32064
Refund Policy
Contact the organizer to request a refund.
Description
WHO SHOULD ATTEND
Fruit and vegetable growers and others interested in learning about produce safety, the Food Safety Modernization Act (FSMA) Produce Safety Rule, Good Agricultural Practices (GAPs), and co-management of natural resources and food safety. The PSA Grower Training Course is one way to satisfy the FSMA Produce Safety Rule requirement.
WHAT TO EXPECT
The trainers will spend approximately seven hours of instruction time covering content contained in these seven modules:
Introduction to Produce Safety
Worker Health, Hygiene, and Training
Soil Amendments
Wildlife, Domesticated Animals, and Land Use
Agricultural Water (Part I: Production Water; Part II: Postharvest Water)
Postharvest Handling and Sanitation
How to Develop a Farm Food Safety Plan
In addition to learning about produce safety best practices, key parts of the FSMA Produce Safety Rule requirements are outlined within each module. There will be time for questions and discussion, so participants should come prepared to share their experiences and produce safety questions.
BENEFITS OF ATTENDING
The course will provide a foundation of Good Agricultural Practices (GAPs) and co-management information, FSMA Produce Safety Rule requirements, and details on how to develop a farm food safety plan.
After attending the entire course, participants will be eligible to receive a certificate from the Association of Food and Drug Officials (AFDO) that verifies they have completed the training course.
REGISTRATION
The fee for the training is $150 for industry participants. A reduced fee of $125 is available for government/academic employees that make prior arrangements. If you are a member of FFVA, a discounted rate of $99 is available. (Not sure if you're a member of FFVA? Contact Sonia Tighe at 321-214-5245 or sonia.tighe@ffva.com)
Registration is limited. For general registration questions, contact Sarah McCoy at sarahmccoy@ufl.edu or 863-956-8632.
Registration includes the training materials, lunch, refreshments, and a Certificate of Course Attendance issued by AFDO.
Participation for the entire training is required for the certificate.
This training is supported in part by Florida Department of Agriculture and Consumer Services Training Grant (Contract #00099035).
**Please note: NO refunds will be issued within one week of the training start date**
Prefer to register by mail? Click here for the mail-in registration form: http://www.crec.ifas.ufl.edu/extension/events/pdf/PSA_020717.pdf
LOCATION
Live Oak, FL is accessible from the Jacksonville International airport. You can access a map and more information about the UF/IFAS Extension Suwannee County office at http://suwannee.ifas.ufl.edu/.
LOCAL LODGING
Click here for hotels near the training location.