| | |
| --- | --- |
| Produce Man's "Healthy Challenge" 2016 | |
Event Details
PRODUCE MAN
WANTS YOUR SCHOOL TO TAKE THE
Healthy Challenge 2016
 Fruit & Veggie Challenge for Students and Staff!
YOUR SCHOOL COULD WIN one of several monetary prizes from $250-$500! 
Plus, winning "classroom", "student" and "staff" prizes for each school!
In addition, EACH STUDENT can earn a congratulatory certificate that includes a FREE pass to Lazer Kraze Laser Tag & Trampoline Park for successfully completing the Challenge of eating at least five fruits & vegetables each day plus a second healthy goal to increase physical activity or decrease sugary drinks at least "5" out of "7"  days of the Challenge Week.
 1) Schools choose ONE of three available Challenge Weeks in March to participate for a total of 7 days to include parents and familes at home! The Challenge is Monday-Sunday OR Friday-Thursday. You choose the weekend before or after your Challenge week, whichever your school prefers. 
Challenge Week 1: March 7-11
(plus before or after weekend)
Challenge Week 2: March 14-18 
(plus before or after weekend)
Challenge Week 3: March 21-25 
(plus before or after weekend)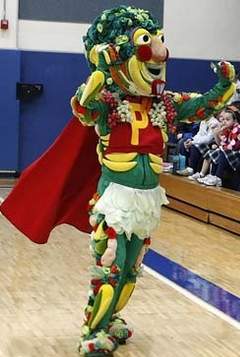 2) Show a video with Produce Man to all classes (BEFORE your Challenge Week Starts) AND *Produce Man School Visits (*optional) 
We will provide a short video on YouTube (Or on a CD if needed) of Produce Man that explains the Challenge to your students to be played in each classroom prior to the start of your Challenge Week.
Produce Man School Visits (*optional) You may sign up to have Produce Man Visit your school if you would like. This will be provided on a first come first served basis after signing up for the Challenge.  We will be available to schedule on Mondays, Thursdays & Fridays PRIOR to each of the Challenge Weeks to provide either:
A ~20 minute "Assembly with Produce Man" to all students in gym (microphone needed)

OR Visit ~30 minutes

during PART of the lunch period (microphone preferred)

OR 

to briefly visit classrooms for a total of ~30 minutes at your school
3) All Students and staff participate during the Challenge Week. The Healthy Challenge" is a SCHOOL WIDE fruit & vegetable campaign for any school in Boone, Campbell, Kenton and Grant counties and is conducted by the Northern Kentucky Health Department. The Challenge is aimed at Elementary students grades Kindergarten-5th grade (however Pre-K & 6th-8th grade may also participate). Students and staff have a tracking chart to record a daily goal of eating at least "5" servings of fruits and vegetables. Plus, all students & staff choose a 2nd goal such as swapping out sugary beverages to drink more water or getting in 30 minutes or more of physical activity.
Produce Man's Healthy Challenge is for National Nutrition Month® and Every Kid Healthy™ Week! (a national annual observance designed to celebrate schools' wellness achievements and is formally observed the last week of April each year.)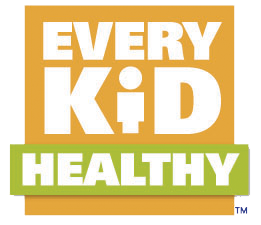 National Nutrition Month® campaign is a national observance through the Academy of Nutrition & Dietetics in March. "Bite into A Healthy Lifestyle" is the theme of National Nutrition Month® for 2016!
(source: www.eatright.org/NNM & www.actionforhealthykids.org/what-we-do/every-kid-healthy-week)
Attendee List
Sort by:
Date
Where

Your School!

Northern KY


Organizer
Northern Kentucky Health Department

Monica Smith | Healthy Challenge Coordinator | monica.smith@nkyhealth.org | 859-363-2114