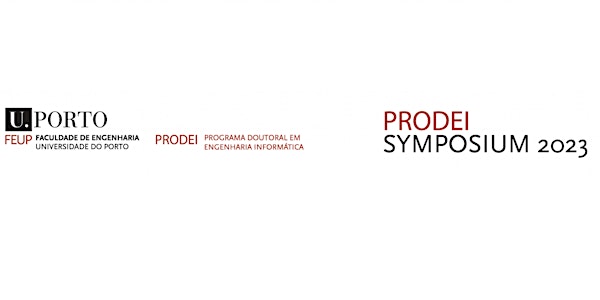 PRODEI Symposium
The first edition of the "PRODEI Symposium" will happen on the 8th of February to bring together members of the PRODEI Community.
When and where
Location
Faculty of Engineering - University of Porto Rua Doutor Roberto Frias Room B032 4200-465 Porto Portugal
About this event
The ProDEI Symposium is a yearly event organized by the Doctoral Program in Informatics Engineering (ProDEI), from the Faculty of Engineering of the University of Porto (FEUP), in Portugal, to bring together the PRODEI community.
This event aims to present the potential and opportunities of pursuing a Ph.D. as a career path. The sessions will include testimonials from Alumni of ProDEI with a career in the Industry. In the second half, available FCT Funding Opportunities for supporting the Ph.D. studies will be presented. It will include an afternoon session for current PRODEI students who have already defended their thesis proposal to present a short status report on their work.
The audience of this event could be PRODEI students, FEUP faculty members as well as Master`s students. Although the registration would be different for PRODEI and general admission, all audience are welcome to afternoon session.
The event will take place on the 8 February morning in B032 Room.
For more information please see the following link:
https://dei.fe.up.pt/prodei/prodei-symposium-2023/
Agenda
9:00 AM - 9:30 AM
Welcome
9:30 AM - 10:00 AM
PRODEI Presentation
Carlos Soares, PRODEI Director
10:00 AM - 10:50 AM
Panel "PhD Paths"
10:50 AM - 11:00 AM
Break
11:00 AM - 12:30 PM
FCT Funding Opportunities
Eugénio Oliveira, DEI Emeritus Professor
1:45 PM - 2:45 PM
Keynote Speaker
2:45 PM - 4:00 PM
PRODEI Students Presentations