Event Information
Location
HERE Technologies
425 W. Randolph Avenue
Chicago, IL 60606
Description
The Psychology of Buying
---
Why do we buy what we buy? What subconscious motivations drive our choices? How much do outside influences manipulate our thought processes?

Consider your most recent vehicle purchase: Was it an eco-friendly, head turning new Tesla? Perhaps it was a used 1969 Volkswagon van that rekindled your hippie days of yore. Maybe you bought that sturdy, pragmatic pickup truck to help you on your many excursions of work and play.

Color?
Horse power?
Sound system?
Leather seats?
Rims?
Four wheel drive?

What makes a sourcing professional say "yes" to one vendor and "no" to another? How do stakeholders determine which suppliers to work with and which ones to pass over? Why are procurement leaders wary of tech vendors and consultants?

Cost?
Quality?
Reliability?
Sustainability?
Diversity?
Values?

Our erudite panelists will dig deep into their collective subcortexes to reveal their subliminal motivations for buying what they buy. If their cortexes are working properly, they will also share their secrets for finding the perfect vendors for the appropriate procurement categories. And, yes, each member promises to reveal the make and model of his/her most recent vehicle purchase.

Have you ever wondered why your organization has spent a ton money adopting a procurement system that has delivered so little value?

Does the word "digital" and its associated, technical buzzwords make you want to spit up?

If you answered "yes" to any of the above questions, then you are invited to join us for a vibrant, pointed discussion about digital procurement. Our nurturing panel of experts will give you all the necessary digital procurement poop: finding true value, avoiding pitfalls, and knowing if your organization's proverbial, digital procurement diaper needs changing.

Our panel experts have survived digital procurement parenthood. They will share their stories of failure and success in terms that even a first time digital procurementee can understand: No technical gobbledegook allowed. Our panel of procurement practioners will help you understand what it takes to transform your digital procurement devil child into the perfect digital procurement little angel. For our panel of experts, helping others better understand digital procurement is a labor of love.
Speakers
---


Sheena Smith (Moderator

Spend Matters VP Client Services & Managing Director

Mike Morsch

CDK Global VP Global Procurement & Supply Chain

Katie Smith

HERE Technologies Head of Global Strategic Sourcing & Procurement COE

Mike Zemanski

QBE North America AVP - Head of Enterprise Procurement
Sponsored By
---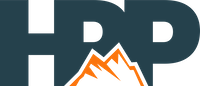 Procurement organizations partner with HPP to get increased value from their suppliers beyond competitive pricing. HPP works with suppliers on how to focus on their business strategies for the long-term success and health of their companies. This process allows suppliers to understand how to work effectively with you and how your strategies are important to their overall success. HPP makes your suppliers better suppliers.
RapidRatings is transforming the way the world's leading companies manage enterprise and financial risk. RapidRatings provides the most sophisticated analysis of the financial health of public and private companies in the world.
TekWissen provides a unique portfolio of innovative capabilities that seamlessly combines clients insights, strategy, design, software engineering and systems integration. Our tightly integrated offerings are tailored to each clients requirements and span the services spectrum from Application Development/Maintenance testing, IT Consulting & staffing for IT Infrastructure Management through strategic consulting and industry-oriented business process.
Synertrade is a leading global provider of eProcurement software solutions that optimize purchasing and finance processes. We bring value to our customers by providing efficient software applications which will accelerate their purchasing processes while simplifying their work, touching upon areas from strategic sourcing to spend analysis.
Real Sourcing Network (RSN) is a software company with a print e-sourcing tool called Sourceit. Companies use our print e-sourcing tool to manage the print buying process in-house to automate 5 bids on each outsourced print job.
Date and Time
Location
HERE Technologies
425 W. Randolph Avenue
Chicago, IL 60606