Description
Digital Procurement: Devil Child or Child Prodigy
---
Have you ever experienced a painful procurement technology implementation? Was it worse than childbirth?

Have you ever wondered why your organization has spent a ton money adopting a procurement system that has delivered so little value?

Does the word "digital" and its associated, technical buzzwords make you want to spit up?

If you answered "yes" to any of the above questions, then you are invited to join us for a vibrant, pointed discussion about digital procurement. Our nurturing panel of experts will give you all the necessary digital procurement poop: finding true value, avoiding pitfalls, and knowing if your organization's proverbial, digital procurement diaper needs changing.

Our panel experts have survived digital procurement parenthood. They will share their stories of failure and success in terms that even a first time digital procurementee can understand: No technical gobbledegook allowed. Our panel of procurement practioners will help you understand what it takes to transform your digital procurement devil child into the perfect digital procurement little angel. For our panel of experts, helping others better understand digital procurement is a labor of love.


Speakers
---
Hugo Evans
Moderator

A.T. Kearney
Vice President

Amy Fong
Panelist

The Hackett Group
Associate Principal

Linda Guzzi
Panelist

Procurement and Transformation Leader

Jeri Sessler
Panelist

Stanford Health Care
Assistant Director, Sourcing Special Programs

Mark Buck
Panelist

Excelitas
SVP, Global Supply Chain
Sponsored By
---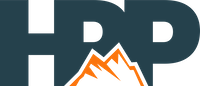 High Performance Procurement (HPP) is the leading provider of Supplier Development Programs helping CPOs increase the reliability, sustainability, and scalability of the small and medium-sized businesses within their supply chains. By working directly with suppliers, HPP helps install systems and processes that give these important businesses the tools to grow and adapt as the needs of their large corporate partners change. Whether the supplier has 25, 50 or 500 employees, HPP can help establish business practices that ensure growing operational and financial success with limited investment on the part of the CPO.

RapidRatings is transforming the way the world's leading companies manage enterprise and financial risk. RapidRatings provides the most sophisticated analysis of the financial health of public and private companies in the world.
TekWissen provides a unique portfolio of innovative capabilities that seamlessly combines clients insights, strategy, design, software engineering and systems integration. Our tightly integrated offerings are tailored to each clients requirements and span the services spectrum from Application Development/Maintenance testing, IT Consulting & staffing for IT Infrastructure Management through strategic consulting and industry-oriented business process.
Synertrade is a leading global provider of eProcurement software solutions that optimize purchasing and finance processes. We bring value to our customers by providing efficient software applications which will accelerate their purchasing processes while simplifying their work, touching upon areas from strategic sourcing to spend analysis.
Real Sourcing Network (RSN) is a software company with a print e-sourcing tool called Sourceit. Companies use our print e-sourcing tool to manage the print buying process in-house to automate 5 bids on each outsourced print job.