Description
In collaboration with higher education, private industry, Commonwealth of Virginia, the U.S Government, and the White House
Virginia Asian Chamber of Commerce proudly hosts:
PROCURECON NOVA 2014
"OPPORTUNITY + CONNECTIONS"

A BIG business development event for SMALL to MEDIUM size suppliers
THIS EVENT IS OPEN TO THE PUBLIC !!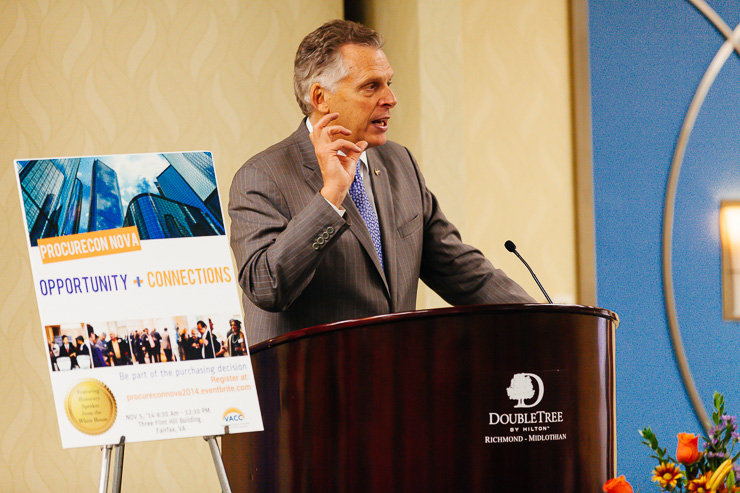 Governor of Virginia The Honorable Terry McAuliffe delivering a speech at VACC's "Lunch with the Governor " on Sept 25, 2014 in front of our Event Poster

Wednesday November 5th * From 8:30 am - 12:30 pm

Penthouse Conference Center - The Three Flint Hill Professional Building - 3201 Jermantown Rd, Fairfax, VA 22030
An opportunity for top vendors and solutions providers to engage with decision makers from across diverse industries
Introducing the White House & Governor Terry McAuliffe's Office's Senior Officers Roundtable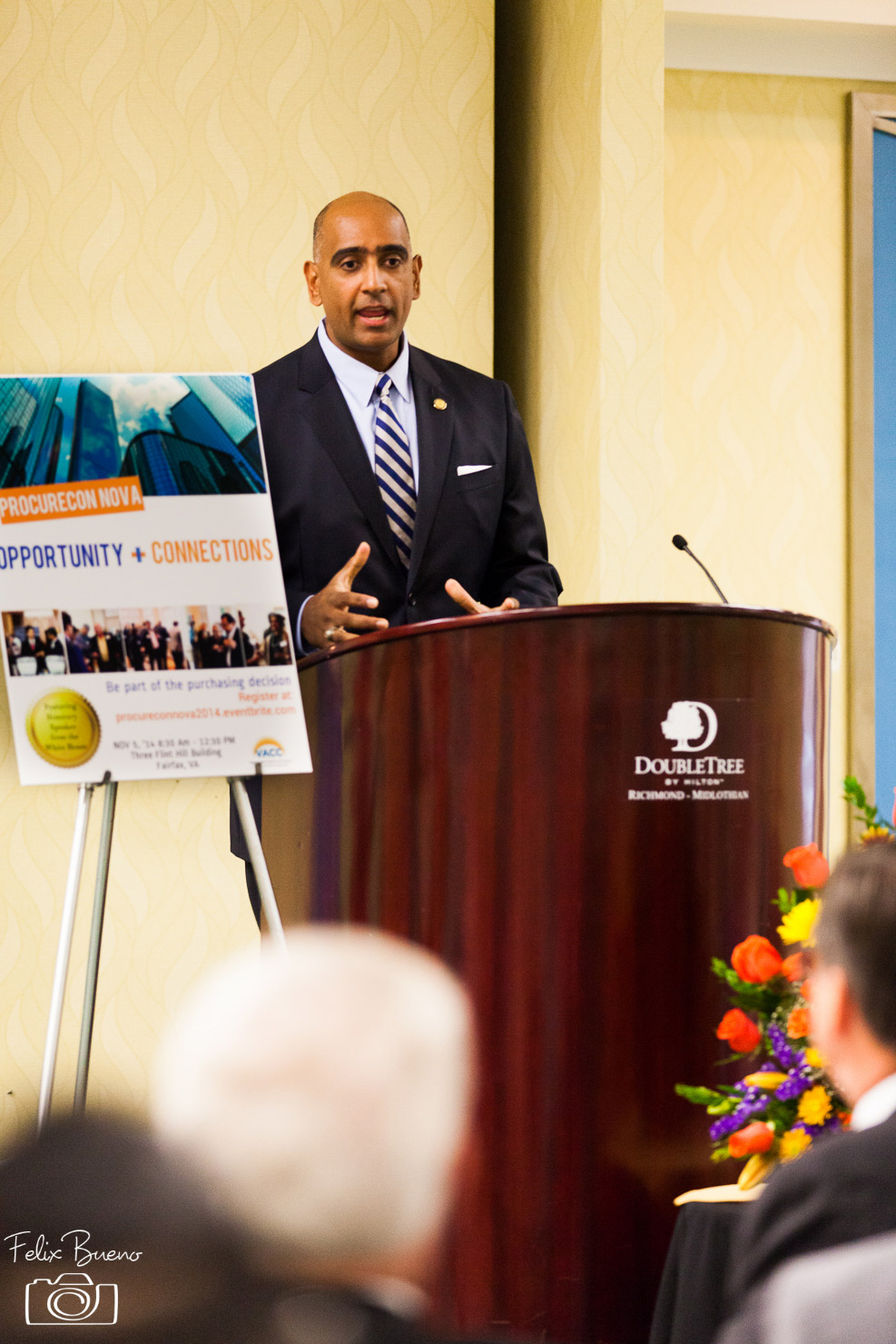 HONORARY SPEAKER:
LT. COL. RAVI CHAUDHARY

A one day event loaded with honorary guest speaker from the White House, procurement briefings from regional chief administrators and agency representatives, Small businesses MEET THE BUYER EXPO, and match making.
OPPORTUNITY + CONNECTIONS
Conference Agenda
7:00- 8:30 am- Vendor set up
8:30 - 9:00 am- Registration – Networking –Breakfast - EXPO opens

9:00 – 9:05 am– Welcome - VACC Chairman Tinh D. Phan
9:05 - 9:15 am – Special Presidential Greetings - Representing President Barak Obama's Commission/ White House Initiative on Asian Pacific Islanders: Mr Ravi Chaudhary - Commission President, Confirmed
CPO Roundtable

9:15 – 9:25 am – VA Secretary of Technology – Deputy Secretary Anthony Fung - Confirmed
9:25 – 9:30 am- VA Governor Terry McAuliffe 's Office of Intergovernmental Affairs - Deputy Director Zaki Barzinji – Confirmed
9:30 -9:40 am - US Department of General Services Administration – Regional Administrator – Confirmed
9:40 am - 9: 50 am - Various Sponsor Remarks - Confirmed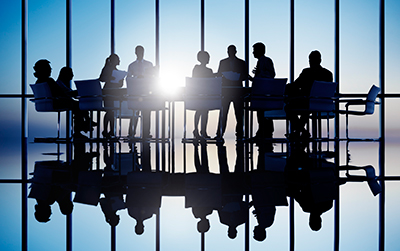 BUSINESS NETWORKING BREAK - REFRESHMENTS
10:00 am- 12:30 pm:
Buyer EXPO Exhibition Presentations
WE THANK OUR SPONSORS: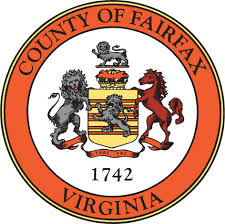 Our Reverse Trade Show
Our Buyer Reverse Tradeshow, where agencies and selected contractors staff the booth, all ready to discuss their requirements face to face with prospective suppliers.
This is a valuable opportunity to make our buyers aware of small and medium size firms ' offerings as they come to the show looking for a diversified supplier network!

Confirmed Purchasing Buyers List
DOMINION ( Technology + all industry purchasing )

ecomnets
S B Ballard

Fairfax County Purchasing Office
IBM
Lockheed Martin
Minority Business Development Agency

Virginia Department of Small Business & Supply Diversity
Northern Virginia Community College
Chesterfield County Purchasing

General Services Administration GSA

U.S Department of Transportation
Metropolitan Washington Airport
&

VASCUPP REPRESENTED PURCHASING OFFICE MEMBERS:
George Mason University
James Madison University
Old Dominion University
Radford University
University of Virginia
Virginia Commonwealth University
Virginia Military Institute
Virginia Tech
William & Mary (College of)
Longwood University
University of Mary Washington

10:30 am- 12:15 pm: 4 Concurrent Business Certification Clinics
STATE CERTIFICATION (2 back to back sessions)

10:30 am- 11:15 am & 11:30 am - 12:15 am - 2 Back to back concurrent State Agency Certification Clinics for state and federal transportation certification program- SWAM-DBE - By the State of Virginia Dept of Small Business and Supplier Diversity
FEDERAL CERTIFICATION (2 back to back sessions)
10:30 am- 11:15 am & 11:30 am - 12:15 am - 2 Back to back concurrent Federal Certification Clinics - 8 A - Hub Zones- By Small Business Administration- D.C

10:00 am – 12:30 pm: B2B One Matchmaking 12:15 pm
Our One-on-One meetings are set in a round-robin fashion. Each supplier is allowed 6-8 minutes to speak with the buyer representatives. You choose who you want to meet, and there is no pre sign-up. Each attendant will have the opportunity to meet with all agencies-primes.
For maximum success, we suggest bringing: 1. a one-page Capabilities Statement containing main point of contact, 2. firm logo, 3. year established, 4.core competencies, 5. list of client portfolio, 6. highlights of past performance, 7. business category/NAIC codes, 8. and/or social economic categories (if available).
12:30 pm - Wrap up and ProcureCon NOVA 2015 date announcement

ENJOY FREE PARKING FOR THIS EVENT !
only a few seats are available

REGISTER NOW !
https://procureconnova2014.eventbrite.com
Conference Objectives
ProcureCon NOVA 2014 features a robust agenda with the goals that reflect the top priorities of the state Asian Chamber:
Assuring small businesses will have a fair share of private and government contracting.
Increasing the opportunity for entrepreneurs to gain direct access to government agencies and primes.
Assuring that small businesses receive timely presentation on most current opportunities and have the opportunity to partner with each other's and form partnership with primes.

**************

Questions? Please contact My Lan Tran, Exec. Director

Virginia Asian Chamber of Commerce - Email: aabac@aabac.org

BE SURE TO ASK FOR OUR OUTSTANDING SPONSORSHIP OPPORTUNITIES !
Visit us at: www.aabac.org for our statewide events