ProcureCon Coastal Virginia Industry Day 2018

Thursday, October 11, 2018 from 9:00 AM to 2:30 PM (EDT)
Event Details
MAKE CONNECTIONS - BUILD RELATIONSHIPS  &  WIN BUSINESS  
VIRGINIA ASIAN CHAMBER OF COMMERCE 
DOMINION ENERGY
Virginia Department of Transportation
Virginia Department of Small Business and Supplier Diversity
Proudly Present:  
 ProcureCon
Coastal Virginia 
Industry Day 2018 
The 2nd Annual Power MatchMaker & Buyer Expo in Coastal Virginia
View last year 2017 Event Gallery Album 
 OPEN TO MEMBERS & NON MEMBERS
 ProcureCon Coastal Virginia 2018 is the annual meeting of the Virginia Asian Chamber of Commerce Hampton Roads Office, bringing together hundreds of small business contractors and dozens of local, state, federal agencies,  and prime contractor representatives for one full day filled with networking, relationship building, and education opportunities for results. 
Thursday, October 11, 2018
From 9:00 am to 2:30 pm
DOMINION ENERGY
2700 Crowmwell Drive, Norfolk, VA 23510
 Register here to get your tickets:  http://procureconCV2018.eventbrite.com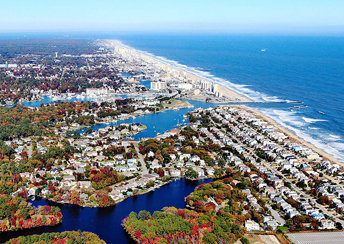 BUSINESS ACTIVITIES: 
 Federal/ State/Local Government & Commercial Buyer EXPO with 15 Buyers  * Round Robin Match Making * VIP Procurement Briefing Sessions * Financing Resources  * Government Contracting Technical Assistance *  Procurement Resources * Networking * Breakfast/Lunch * Small Company's Explosive Growth Through Government Contracting *  State and Federal SWAM and DBE Small Business Certification Clinics * * Infrastrucre and Energy Program and Business Opportunities .  
VIEW OUR TYPICAL STATEWIDE EVENT GALLERIES
 https://www.flickr.com/photos/virginiaasianchamberofcommerce/albums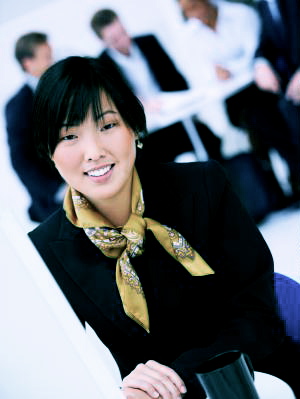 Register now! 
 What will you will get with each ticket? You will get: 


 Entrance to Buyers EXPO - Buyer Day
Speaker remarks by Top Fortune 500 Company
Power Networking with major government agencies and large primes 
Intensive Procurement Plenary Session Speakers session 
Continental Breakfast - Refreshments
Lunch with the Buyers 
Counseling and Technical Assistance
Networking with the Decsion Makers
Free wi-fi
On site Business Certifications Clinics
Fantastic Door Prizes by our Corporate Partners
On site SWAM-EvA- DBE Certification Clinic

We garantee you will leave ProcureCon Coastal
Virginia with outstanding actionable
ideas to advance your business goals! 
Invited and Confirmed Participating EXPO Buyers include (As of April 2, 2018 only- please check back with us often for updates): 
5.

  

BTG Works

7.

  

Newport News Shipping Company

9.

  

Port of VA

12.

First Union Bank

19.

Dragados

22.

Canon USA  
Wells Fargo Bank, S. B . Ballard Constructio, Dragados USA , Norfolk State University, Virginia Port Authority, Virginia Dept. of Small Business and Supplier Diversity,  Virginia Department of Transportation, Federal Highway Administration, U.S Small Business Administration, Dominion Energy, Elizabeth River Crossings OpCo, W M Jordan, U. S NAVY Office of Small Business Utilization, 
Sourcing Exhibition
Featuring over 20 government agencies and corporate buyers actively seeking to replenish and diversify their supply chain in the Hampton Roads.
Round Robin Business Match Making
Make meaningful connections with prospective Hampton Roads primes and government agency buyers are ready to meet qualified vendors. Fisrt come first served- There is no preset meetings. 
Contracting Briefing Session 
Leading Project Managers and consultants of major corporations and large government agencies from all over the Hampton Roads and the Commonwealth will lead sourcing forums discussing best practices and major upcoming opportunities.  
DBE Business Certifications Workshop
Small businesses enjoy specialized counsel from the greatest procurement minds in the business regarding DBe business certification types and uses in local-state-federal contracting and how they are tied to business opportunity and eligibility. 
Agenda
MORNING:
7:30 am- 9:00 am:         Vendor set up
9:00 am – 9:30 am:       Registration – Breakfast Networking
9: 30 am to 9:35 am:     Welcome
9: 40 am to 9:45 am:     Special Remarks: Sponsor and Community Recognition                                  
9:45 am to 10:00 am:    Speaker 1 - TBD
10:00 am to 10:15 am:  Speaker 2 – TBD
10:15 am to 10:30 am:  Speaker 3:  TBD
10:30 am to 12:00 pm:  EXPO – Networking
MID DAY
12:00 pm – 1:00 pm: Luncheon Speakers Program
* 12: 00 pm to 12:15 pm: Seated Lunch is served
*12:15 pm to 12:30 pm:  Speaker 1:   TBD
*12: 30 pm to 12: 50 pm: Speaker 2:  TBD
12: 50 pm to 1:00 pm: Q/A Session
1:00 pm: Lunch adjourns.
AFTERNOON:
1:00 p- 2:30 pm: EXPO- Networking continues
2:30 pm: Conference concludes  
*************
 TABLE EXHIBITION   *   SPONSORSHIP   *   ADVERTIZING
Table-Top Exhibits: 
 Exhibitors are typically companies that provide products and services to small businesses or prime contractors and government agencies that wish to reach small businesses.  At our formal exhibit hall, Table-top exhibits will be located in the high-traffic registration area of the conference.
Exhibit Hours:
Oct 11- from 9 am to 2:30 pm
Exhibit Set-Up: 
Oct 11 * from 7:30am- 9:00 am 
Exhibit Tear-Down: 
Oct 11 * from 2:30 pm- 3:00 pm
Exhibit fees:
Our low conference exhibiting  fees includes one six-foot table, electricity, wireless Internet access, a full conference registration for two (2) attendants. Additional full conference registrations for exhibitors cost $ 100 per person.  Contact Ms My Lan Tran  for Table Exhibition details at: aabac@aabac.org - Tel - 804 502 8081.
Exciting Door Prizes! !!! 
TABLE EXHIBITION   *   SPONSORSHIP   *   ADVERTIZING
Please contact us at: Email: aabac@aabac.org 
  Tel:  804 502 8081 * www.aabac.org
WE THANK ALL OUR SIGNATURE SPONSORS:
 GOLD SPONSOR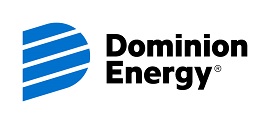 SILVER SPONSORS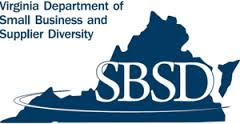 BRONZE SPONSORS

  WE THANK OUR PARTNERS: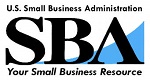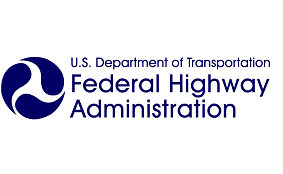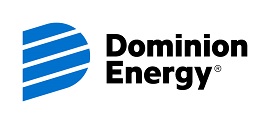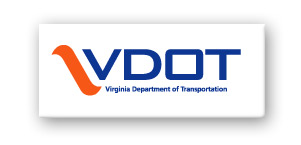 WE THANK OUR INVITED-CONFIRMED BUYERS:
NEW BUYERS ARE ADDED WEEKLY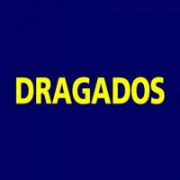 WE THANK OUR COMMUNITY FRIENDS: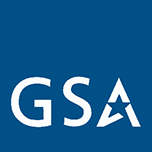 Save This Event
When & Where

Dominion Energy
2700 Cromwell Drive
Norfolk, VA 23150


Thursday, October 11, 2018 from 9:00 AM to 2:30 PM (EDT)
Add to my calendar
Organizer
Virginia Asian Chamber of Commerce is Virginia's official bonafide Asian Pacific American business membership organization serving businesses and professionals. Meeting well-connected peoples is the most valuable aspect of VACC Membership - Join us to meet hundreds of influential executives and professionals like you. Our members are from Maryland, DC area, Virginia ( Mid Atlantic), Massachusetts, Pennsylvania, and the Carolinas.
PO Box 2640
Glen Allen, VA 23058
Visit us at: www.aabac.org