ProcureCon EXPO connects & match minority diverse suppliers with government and commercial sectors decision makers for contracting business
About this event
Virginia Asian Chamber of Commerce &
Mid Atlantic Buying Partners Present:
The 30th Annual
ProcureCon Day 2021
************
Conference Highlights: What You'll See, Learn and Do:
The iconic EXPO will include:
• A Powerful Plenary session
• Our Signature Business Match Making program
• An Engaging Panel session
• Our signature Virtual Exhibit Hall
Virginia Asian Chamber of Commerce &
Mid Atlantic Buying Partners Present:
The 30th Annual
ProcureCon Buyer Day '21
Buyer EXPO & Business Match Making
A Virtual Conference 2021
Thursday October 14, 2021
From 9 am to 2:30 pm
Register at:
https://procurecon2021.eventbrite.com
or:
https://www.eventbrite.com/x/procurecon-buyer-day-21-tickets-159509078949
NETWORKING WITH THE BUYER EXPO & 1 ON 1 BUSINESS MATCH MAKING ADMISSION FEES:
Member: Early Bird Ticket $35 before 9/30 * Regular Ticket $50 beginning 10/1
Non Member: Early Bird Ticket $50 before 9/30 * Regular Ticket $65 beginning 10/1
PROCURECON EXPO PASS:
Your Full Conference Pass includes:
Procurement Lectures, Keynotes speeches, Speaker program
Panel discussion,
Project and Purchasing opportunity updates,
Networking with large size government and commercial Buyers at the EXPO
Briefings by senior state, national officials, regional government officials * Business leaders * Virginia Governors Office
PLUS: OTHER TICKET BENEFITS
1. Entrance to Buyers EXPO - Buyer Day
2. Speaker remarks by Top Fortune 500 Company
3. 3 Tract Procurement Speakers Program
4. Legislative briefings on SWaM Program
5. Procurement counseling - Technical Assistance
8. On site SWAM- EvA- DBE Registration and Business Assistance and referrals resources
9. Learn about opportunities for growth through government and commercial contracting
10. Group and one on one business matchmaking ( 1-4 Appointments or more pending on compatibility with the Buyers)
EXPLORE THE TWO TYPES OF CONTRACTING BUSINESS
Corporate Procurement
SMALL MEET BIG: Get the inside scoop on how to win by establish long term relationships with larger corporations
Did you know that large companies work with enterprises of all sizes to help meet their purchasing needs? Hear from some of the world's biggest enterprises on what they look for in quality vendors – how they procure – and common problems to avoid when bidding for contracts at these larger firms.
Government Contracting HOW TO WIN IN GOVERNMENT CONTRACTING The federal government spends more than $500 billion in products and services annually. How can you win the trust from the government buyer? Our speakers will share with you how to grow in the public sector by positioning your firm as a unique business by working hard on your NAICS codes, registering to participating in relevant government programs, and obtaining appropriate certifications
VACC's iconic signature B2B * B2G conference and one on one business matchmaking * Now through a safe and effective technological platform.
THIS YEAR WE BRING YOU AN EXCLUSIVE, IMMERSIVE EXPERIENCE AND GLOBAL BRAND PRESENCE THAT REFLECTS YOUR BRAND AND KEEP YOUR AUDIENCE COMPLETELY ENGAGED THROUGH OUR NEWEST "BEST IN CLASS" SEAMLESS TECHNOLOGY PLATFORM SO YOU CAN OUTREACH AND CONNECT WITH TOTAL CONFIDENCE!
BRING YOUR CAPABILITY STATEMENT!
PROGRAM DETAILS:
Virginia Asian Chamber of Commerce cordially invites Small/ Minority/Women Owned Business Advocate to again join us this year.
This popular B2B and B2G conference boasts a robust agenda that includes: Briefings by agencies and prime Exhibitors (EXPO) and panel on current supplier diversity in the U.S procurement space .
ProcureCon Power Match Maker 2021 is a national conference and Reverse Trade Show fostering business partnerships between buyers from the commercial sector and local, state, federal government, its prime contractors, and small, diverse ,women owned, and Veteran owned businesses.
Participating firms will have the unique opportunity to market their capabilities to purchasing officials, state and federal small business specialists.
Vendors may also wish to exhibit at a virtual table to showcase their capabilities or simply come as an attendee to build relationship with contract specialists seeking technology management, professional, based and construction industries.
The conference includes procurement briefings, procurement speakers program, pre-set one on one match making, and a dynamic Buyer Showcase. Register early to reserve your seat * 1 on 1 appointments are offered on a first come, first served basis.
Register at: https://procurecon2021.eventbrite.com
ABOUT PROCURECON EXPO PASS: Your Full Conference Pass includes: Procurement Lectures, keynotes speeches, panel discussion, purchasing opportunities, agency updates, briefings by senior state, national officials, and regional government officials; One on One Business Match Making Program.
PROCUREMENT NEEDS (HIGHLIGHTS ONLY):Application Development - Commercial Real estate services - Education- Higher Education services - Financing services – Insurance Cyber Security - Federal-State-Local Government- Industrial - Machinery -Automation- Health IT - Engineering Services - Infrastructure Support Program Management - Transportation services (All types) - Energy - Water-Air- Solid Research and analytics- Communications - Public Relations- Marketing- Information Technology Staffing needs – General Construction – Construction specific trades Plumbing- HVAC- Lab work- scientific-research – Building products - A/E - Uniforms - Copying services - Catering services – Food – Security services - Pest control - Data Center operations; other work areas in 60 industry sectors.
B2B & B2G MATCHMAKING PROGRAM: How the 1 on 1 MatchMaking program works:
One-on-One Matchmaking Sessions will be offered as a value-added opportunity to meet with buyers in special, pre-scheduled meetings with participating buyers during ProcureCon EXPO. This portion of the forum is limited in availability and is offered to small businesses registered for the forum on a first-come, first-served basis.
One-on-One Matchmaking "matches" small businesses "Suppliers" with participating "Buyers" , the largest government agencies and large business Prime Contractors.
One-on-One Matchmaking Business Sessions will take place on Thursday October 14, 2021, from 12:30 pm to 2:30 pm.
How Does Matchmaking Work? How Do I Participate?
First: You must Register for the Conference - Each person must first register for the conference in order to rbook their virtual appoinments.
Requests for matchmaking appointments is currently open. You will receive weekly reminders.
Appointment requests for the One-on-One Business Sessions fill up early. Be sure to register and request to meet with your Buyers as soon as you receive email notification that sign-up has begun ( Today announcement).
Frequently Asked Questions About One-on-One Business Matchmaking
How Long Are the One on One Matchmaking Appointments?
Appointments are in 15-minute increments with a 5 minute break in between each appointment.
Q: How many appointments will I receive?
Each small business representative (supplier) is allowed up to 6 appointment requests.
Each Buyers can see up to 6 suppliers.
Q: What if I want to meet with other buyers?
We encourage all small businesses to participate in our Networking breaks throughout the conference to connect with all other buyers who will be in the room with them.
Q: How many from my firm can attend matchmaking?
We allow two (2) representatives to meet with buyers per appointment but everyone must be registered for the conference.
Q: Will small businesses be awarded contracts during Procurement Matchmaking?
One-on-One Matchmaking provides unique opportunities for small businesses to meet with ProcureCon EXPO buyers who are motivated to award contracts and sub-contracts to small businesses. While the program doesn't guarantee contracts, due to the nature of the normal bidding process between buyers and suppliers, it does create outstanding opportunities for small businesses to hold personal, one-on-one meetings with potential clients that would have taken months and sometimes years - if ever - to research and schedule on their own.
You can register for One-on-One Matchmaking as part of your full conference registration.
For questions regarding One-on-One Matchmaking Business Sessions, please email us at: aabac@aabac.org
2021 CONFERENCE AGENDA:
DEVELOPING CONFERENCE AGENDA:
9 am to 9:10: Welcome & Recognition
9:10 am to 9: 30 am: John Larson, Director, Public Policy and Economic Development, Dominion Energy - Conference Keynote Speaker Remarks
9:30 am to 10:30 am: EXPO & Conference Networking- Sponsors Remarks (3 mn each for 4-5 sponsors )
10:30 am to 11:30 am: Panel Speaker Program:
Topic: A business Case for Diversity and Inclusion.
Facilitator: My Lan Tran, Executive Director, Virginia Asian Chamber of Commerce
Speakers:
• Attorney Mona Siddiqui, Deputy Chief Diversity Officer & Senior Policy Advisor – Office of New Americans, Office of Diversity, Equity, and Inclusion, Commonwealth of Virginia Office of Virginia Governor Ralph Northam
• Lawrence Wooten, Senior Manager, National Supplier Diversity, American Water
• Dana Beckton, VP, Chief Diversity Officer, Sentara Healthcare, Center for Diversity, Inclusion, & Cultural Competency
11:23 am to 11: 30 am: Buyers-Suppliers Networking Break
11:30 am to 11:47 am: Katherine Dolan, Director, Business Outreach Services, Virginia Dept of Small Business and Supplier Directory
11:47 am to 11:50 am: Overview: Business Match Making Program & Announcing Transition to Conference Lunch Break
11:50 am to 12:50 pm: Buyers-Suppliers Networking Lunch Break
12:50 pm to 2:30 pm: (Concurrent Session):
• Virtual concurrent Business Match Making (Fifteen minute match making appointments with five minutes in between each appointment for all individual appointments)
• Virtual concurrent Supply Chain Networking Session: Group or individual Networking for suppliers and buyers not engaged in Match making or waiting for their next appointments.
Speaker: 1 pm to 1:15 pm: Bridget Brown, Director of Workforce Innovations, ICF International (Invited)
2:30 pm: Conference adjourns.
Join our many Major Sponsors!
SPONSORSHIP OPPORTUNITIES:
Contact us My Lan Tran at: aabac@aabac.org to inquire on various outstanding Sponsorship opportunities!
THANK YOU TO ALL OUR SPONSORS
for supporting ProcureCon EXPO 2021!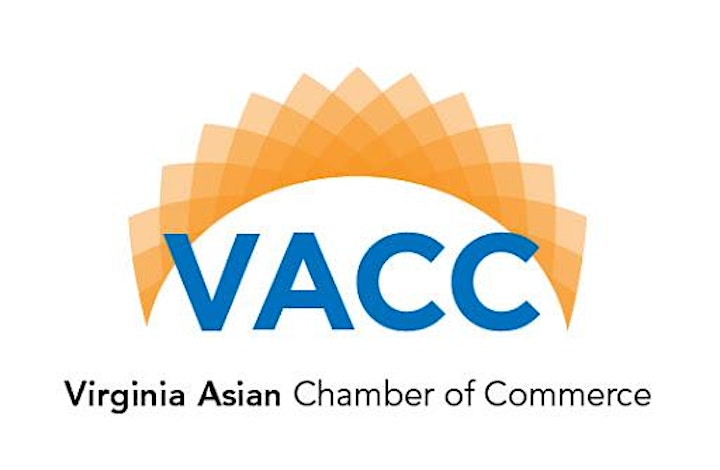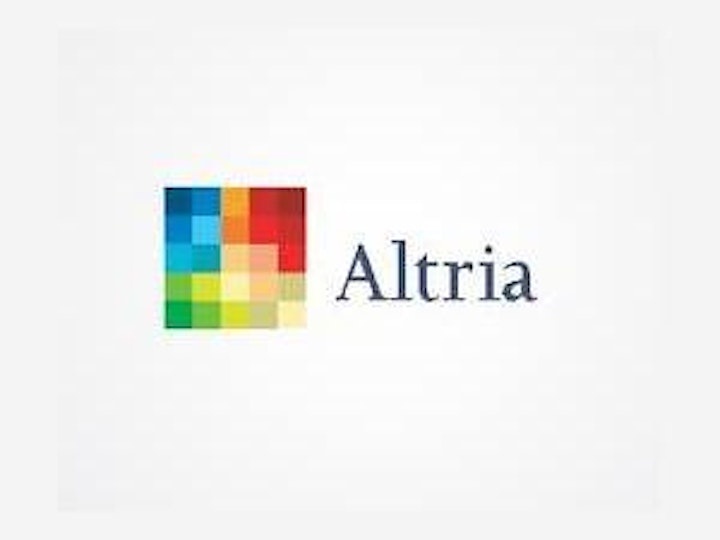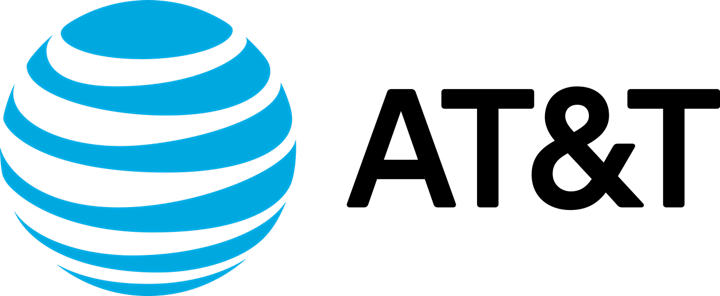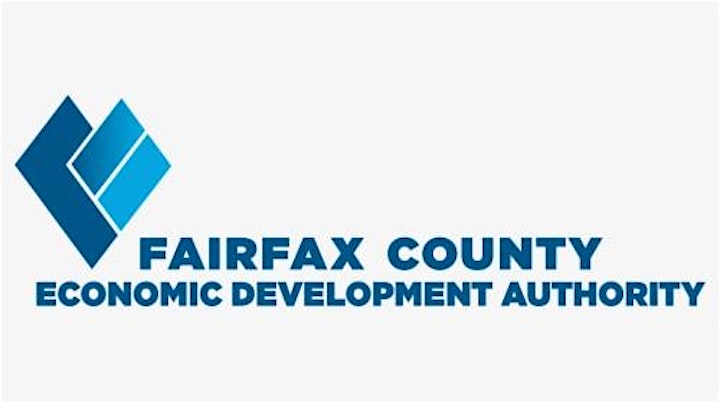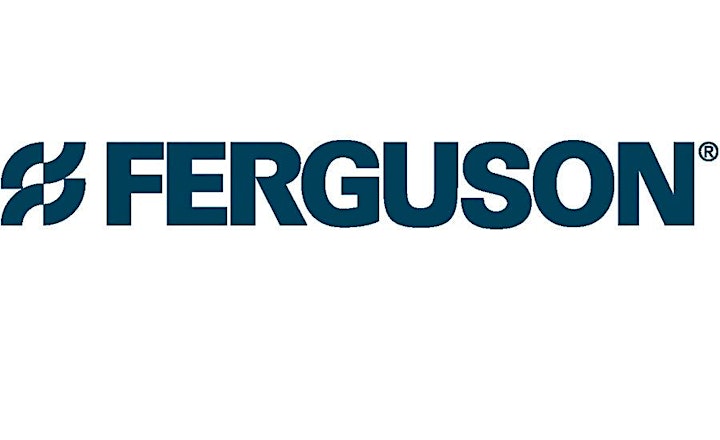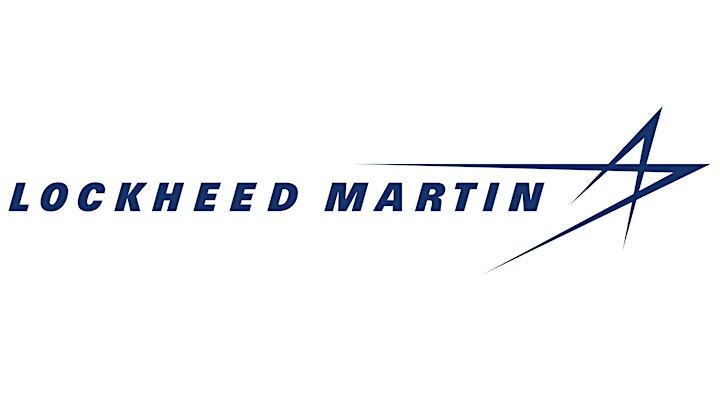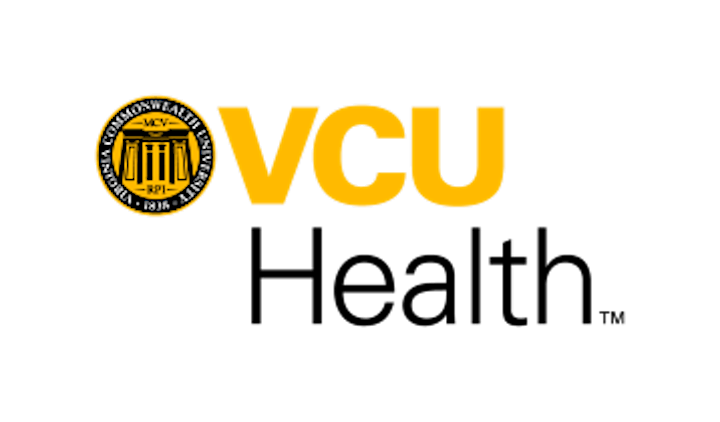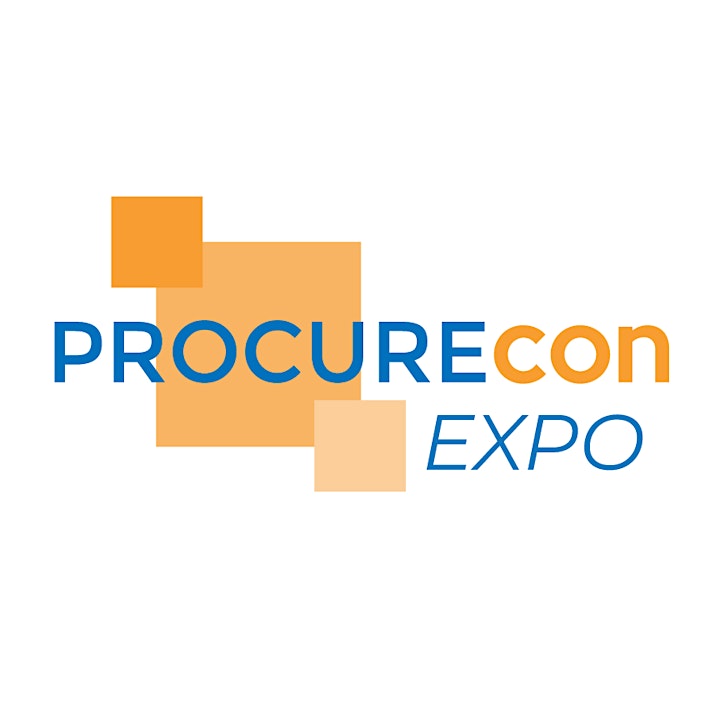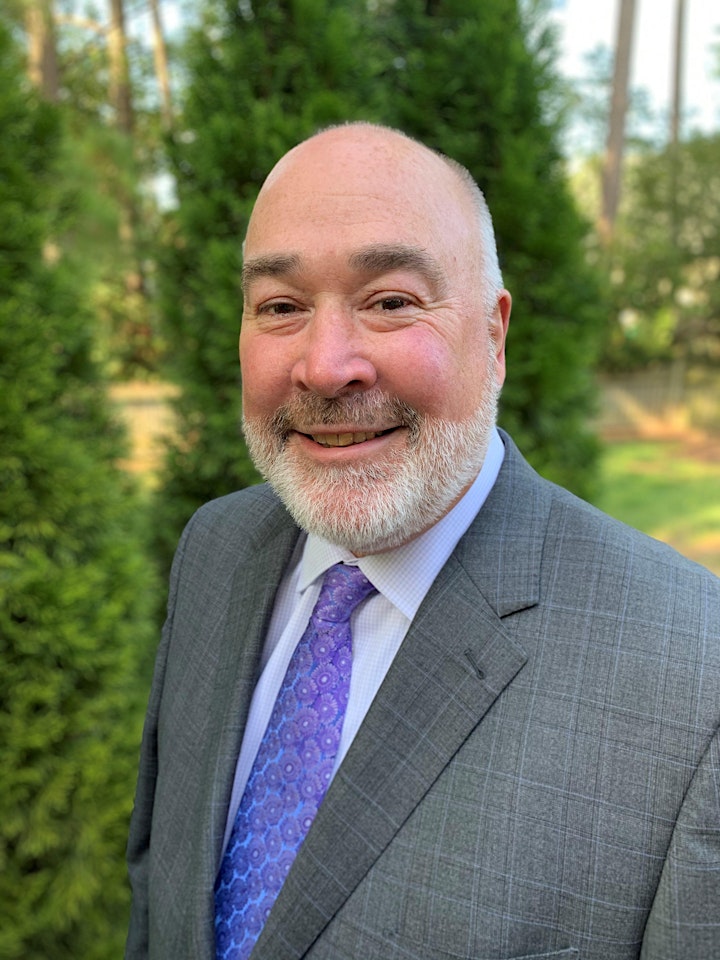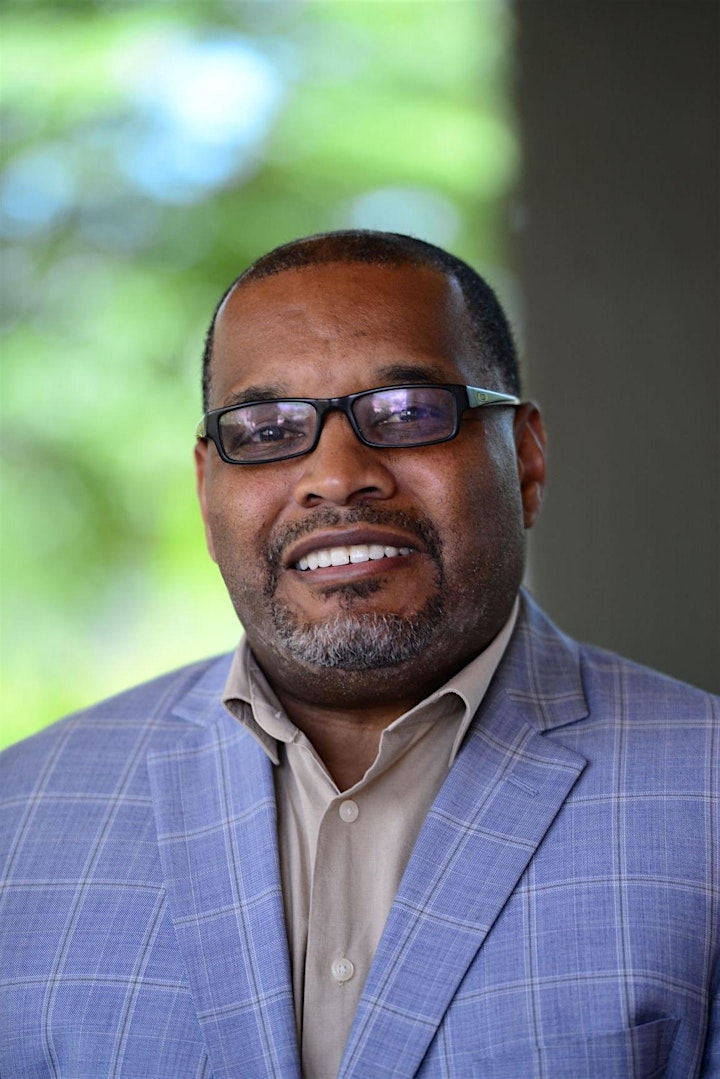 Date and time
Location
Refund policy
Organizer of ProcureCon Buyer Day EXPO '21
Virginia Asian Chamber of Commerce is Virginia's official bonafide Asian Pacific American business membership organization serving businesses and professionals. Meeting well-connected peoples is the most valuable aspect of VACC Membership - Join us to meet hundreds of influential executives and professionals like you. Our members are from Maryland, DC area, Virginia ( Mid Atlantic), and the Southern states
Address:
Virginia Asian Chamber of Commerce
PO Box 2640
Glen Allen, VA 23058
Visit us at: www.aabac.org