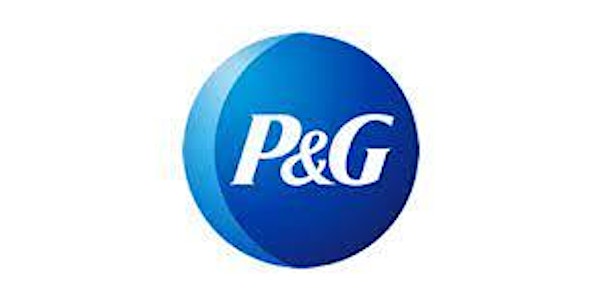 Proctor & Gamble Swing Road Hiring Event
Starting Pay: over $20.00 an hour URGENT HIRING NEEDS
When and where
Location
100 S Swing Rd 100 South Swing Road Greensboro, NC 27409
About this event
We hope to see you at our job fair on December 10th. We will have onsite interviews immediately following completion of application and assessment. If you would like to expedite the hiring process please text PGSWING to number 25000 to apply today. Or click the below link to apply:
Manufacturing Equipment Owner Technician:
https://www.pgcareers.com/job/greensboro/manufacturing-equipment-owner-technician/936/38658492432
Electrical & Instrumentation Technician:
https://www.pgcareers.com/job/greensboro/electrical-and-instrumentation-e-and-i-technician/936/38658494192
Job Description
The Procter & Gamble Company (P&G) is an American multinational consumer goods. P&G serves consumers around the world with one of the strongest portfolios of trusted, quality, leadership brands, including Crest®, Old Spice®, Gillette®, Secret® and Olay®
Position Location: Greensboro, NC – Swing Road Plant
We have no doubt these skills will help you on the job:
Able to display skills in manufacturing processes, including operating, maintaining and cleaning automated equipment
Maintaining accurate records and data
Display strong technical, interpersonal and analytical skills
Operating essential material handling equipment at the site e.g., clamp truck, forklift, hand trucks, etc.
We believe in order to be able to perform on the job, you will need to meet the following physical requirements:
Use basic hand and power tools
Lift 50 pounds by bending and stooping; climb, stand, and move around on stairs, ladders and platforms; twist, turn and bend
Enter confined spaces
Stand on concrete floors for an extended period of time.
The Greensboro Procter & Gamble Plant operates 7-days per week. We rely on local talent and relocation is generally not paid. Technicians work any day of the week, including weekends. Work on weekends may be as overtime or as part of the Technician's normal schedule. Changes in business volume and production requirements can cause the plant to occasionally change the length of work shifts or the rotation schedule. The hours of work vary from 8 to 12 hours per day. Shift rotations vary from working a single straight shift to working two or three rotating shifts. Technicians are expected to be willing to rotate and to work any shift. Additional days could be required to be worked as overtime.
Responsible to participate on a team to pack a product received from a making area (for example liquid, powder, capsules, pills) that gets labeled and packaged, or a finished product item (for example: brush, floss, paste, refills, razors) that gets packaged, manually or with the assistance of a machine or robot. Acts as a System Owner or Equipment Owner for the area in which they operate. Operates and maintains the equipment in their area.
Qualifications
18 years of age or older
Have a minimum of a high school diploma, GED or equivalent education
Wear required safety personal protective equipment (eye protection, ear protection, safety shoes)
Willing to work rotating shifts