Description
Q. Are you ready for a break through in your life or business, with your health or your relationships?
Q. Are you fed up of feeling overwhelmed and confused about when your life will get better?
Q. Do you want things to be different but you don't know how to get started, or stay motivated?
The Procrastinators Breakthrough Club (PBC) is a Global Tribe of Breakthrough Champions united in the desire to create the life that they want. 
It is a global group of men and women that are ready to change the habits and beliefs that have kept them trapped in their unfulfilling lives, unhappy relationships, unsatisfying jobs, or unhealthy bodies.
It is for people that like you are committed to making changes, stepping into their power and living the life of their dreams.
The club will focus on the four key areas of your life:
Heath
Wealth
Lifestyle
Relationships
---
The Club is run by Abigail Barnes, Founder of the Procrastinators Breakthrough Club author of Time Management for Entrepreneurs, (a book that has helped hundreds of business owners discover how to maximise their efficiency so that they can spend more time on revenue-generating activities).
She is a Global Speaker, a qualified coach, and SME Marketing consultant teaching her signature program Marketing Domination.
The Procrastinators Breakthrough Club is a monthly event for members with 25 free early bird tickets offered on 19 September to prospective members.
At each event there will be breakthrough training, a Q&A session, hot seating, and the chance to connect, meet, and mingle with other attendees.
---
Abigail has spent the past 2 years learning from thought leaders, coaches, and business experts to create her first book (Time Management for Entrepreneurs) and her training business.
She has applied these tried and tested the methods in her own business and life. She has learnt that there is no magic pill for business and life success, but that by taking continuous action amazing results are possible.
These strategies are now used to help self-confessed procrastinators breakthrough and become happy and fulfilled business owners who love the lifestyle that they have created.
At The Procrastinators breakthrough Club I show you, how you can breakthrough the barriers that are holding you back from living the life that you want. Using my 3 Steps to Success Strategy.
If you are fed up of making excuses, and are ready to stop feeling overwhelmed, and want to take control of your life, then book your place today.
Join Abigail at this event on 4 October 2016.
---
WHEN
Tuesday, 4 October 2016 from 6:30 PM to 8:30 PM (GMT) 
WHERE
We Work Spitalfields – 1 Primrose Street, London EC2A 2EX
---
EVENT SPONSOR
Sibberi - Our aim is to offer water made by trees, that remains untouched. We never add flavours or sugar; it tastes just as nature intended.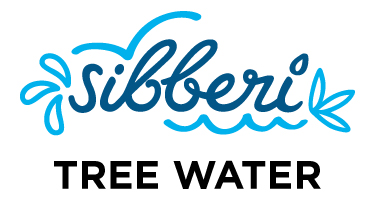 ---
FAQs
What are my transport/parking options getting to the event?
The venue is a 5 min walk from Liverpool Street Station, there are carparks in the area (please do an internet search to locate the option that suits you).
How can I contact the organiser with any questions?
Email us at info@abigailbarnes.co.uk with any questions that you may have or to arrange a quick call.
Is my registration/ticket transferrable?
If you are unable to attend please email and we will rebook you for next month's event. Please advise all friends that wish to attend to book a ticket and cancel your own rather than requesting a transfer.
Who the event (Membership) is not for?
The event is not for people where professional help would be more appropriate. Abigail is a qualified coach and has had the support of psychologists to create the course content, but where professional help would be more appropriate please seek it.
How can I join the Facebook Group - Procrastinators Breakthrough Club
There is a free Facebook Group to support this event and all attendees of the Club. It is a private group but if you click the link you can request to be added to the group for free.CLICK HERE
What's in the Membership?
* Monthly Webinar Training (September date TBC)
* Monthly Member Q&A (In private FB Group Breakthrough Champions, September date TBC)
* Member Training Vault (Online)
* Monthly Breakthrough Bundles (training plus actions for success)
* Guest Speaker Webinar Training (Monthly, September date TBC)
* FB Support & Accountability Private Group Breakthrough Champions (You will be added by email, please contact me if you can't access the group).
BONUS
#1. Procrastinators Breakthrough 8-Week Online Transformation Program (starting on Friday 16 September)
#2. Access to monthly meet up (plus 5 free passes for guests) Next Event 4 October
#3. Member Invite (plus 1 free guest invite) to December PB Club Awards Ceremony & Christmas Party
How can I join the Members Club today?
Visit the website www.procrastinatorsbreakthroughclub.com where there are two payment options. You can take advantage of the 5 free tickets for friends and family too.
Your Email Address
Your email address will be added to the Procrastinator Breakthrough Club mailing list, and we will keep you updated with info about future events, free webinars, and top tips. 
Visit www.procrastinatorsbreakthroughclub.com for more info about the membership club.
"Winners always find a way!" - Abigail Barnes