Description
We welcome back Margo Crawford of Wave Productivity to share her tips and techniques for dealing with procrastination.
Procrastination: Gain Control of Your Workday
Eliminate roadblocks to your success and identify the distractions that hold you back so you can reach peak performance in your work and business. Learn ways to:

Eliminate wasting time

Get more done

Leverage your procrastination
Are you feeling overwhelmed because you can't get it all done?
Come to this workshop and discover ways to maximize your focus, energy, and productivity!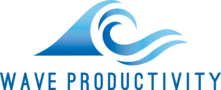 About Margo: Margo Crawford is a Productivity Coach with Wave Productivity and works with entrepreneurs, small business owners and business professionals to help them get more focused, organized and productive in their workplace. In 2006 Margaret co-authored the book Exploring Productivity. She serves the nation with virtual coaching.