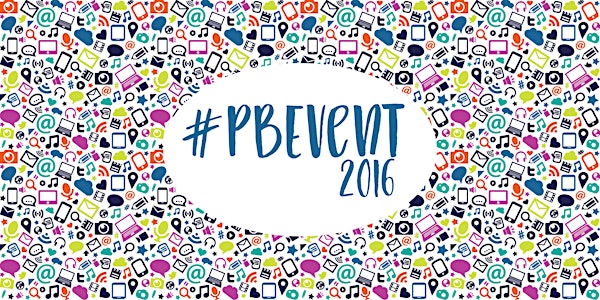 When and where
Date and time
Thu, 8 Sep 2016 16:00 - Sun, 11 Sep 2016 13:00 AEST
Location
RACV Royal Pines Resort Ross St Benowa Gold Coast, Queensland 4217 Australia
Description
A Two Day Training Event:
Helping you to Build Profitable Blogs
ProBlogger Training Event, 9-10th September 2016, Gold Coast
PBEVENT is Australia's biggest and longest running blogging conference. Every year the majority of tickets sell out in just hours, firmly establishing it as the 'go to' event on the blogging community's calendar for training and networking.
In 2016 ProBlogger Training Event will be back at RACV Royal Pines Resort on the Gold Coast, where we hosted 750 bloggers, podcasters, and digital creatives. ProBlogger Darren Rowse will be joined by international and local speakers, including international keynotes Brian Fanzo of ISocialFanz and Emilie Wapnick of Puttylike, and a host of local talent to deliver a 2-day multi track agenda (plus optional workshops either side) packed with inspiration, practical training and networking.
Keynote Speakers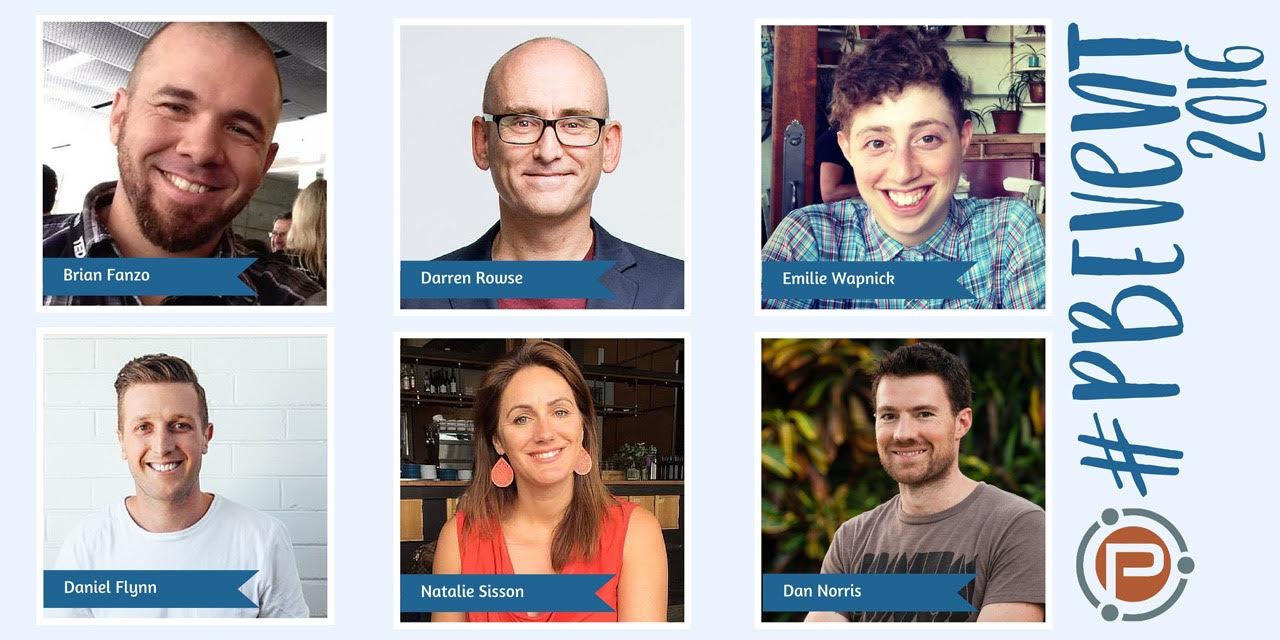 This event is for you if you are...
... a blogger or interested in starting a blog or working with bloggers. PBEVENT's hallmark is a quality program of speakers and presentations that ensures bloggers of all levels walk away with practical skills and strategies to implement.
Our speakers are bloggers who cover a diverse range of blog topics and niches across different stages and phases of blogging. Expect a mix of keynotes, panels, case studies and Q&A sessions, in addition to a dedicated track for workshops and bootcamps for photography, beginner bloggers and small businesses.
Here's what you can expect to gain from attending:
Learn how to monetise your blog by creating products, services and events

Learn techniques to grow the sustainable profitability of your blog

Hear about techniques that successful bloggers have used to grow readership of their blogs through social media

Be inspired to turn your ideas into action

Discover how to harness the power of email marketing

Meet other Aussie bloggers like you for potential collaboration and shared learning

Have fun with people who 'get' blogging

Be inspired by entrepreneurial stories and case studies

Lots of opportunities to network and connect with other bloggers, our speakers and brands interested in collaborating with bloggers
Networking
Time and time again our attendees tell us how much they value meeting their online friends in real life at ProBlogger. Our event provides an excellent opportunity to connect with other bloggers, speakers, agencies and brands. There is always a special vibe which is a reflection of the great blogging community that has evolved in Australia.
In 2016 there will be lots of chances to connect with others - from structured niche networking on Thursday afternoon, to our optional paid Friday night catered networking event and plenty of time to catch up one-on-one or in larger groups. Whether it's over the bar or over dinner in one of the resort restaurants, whatever your style, there are plenty of opportunities for your to connect and have fun.
Tickets
* Blogger ticket (sponsor subsidised)
This is a sponsor subsidised ticket which allows us to offer you full access to the Friday and Saturday training sessions below cost. If you are attending primarily as a blogger or have a small business (excluding agencies) that relies on your blog audience, this is the ticket for you.
Includes: 2 days of training, 12 months access to recorded sessions, lunch and refreshment breaks on both days
** Brand and Agency ticket (full rate)
This is a full rate ticket for brands, businesses and agencies wanting to learn about blogging, connect with and access bloggers and/or their audiences.
Includes: 2 days of training, 12 months access to recorded sessions, lunch and refreshment breaks on both days
Ticket Prices
From 1st July
Blogger Ticket* $599
Brand/Agency Ticket** $899
Virtual Ticket $299 (12 month's access to recordings)
Additional Extras
Friday Night Networking Party Ticket $50 (must have conference ticket to attend)
Sunday Half Day Workshop Tickets $99 to $199
Destination and Venue Details
For more information on the venue, attendee accommodation packages, special Virgin Australia fares, parking, and transport please visit the Destination page.
Darren Rowse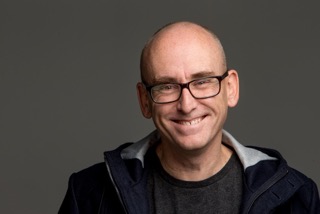 Darren is the founder of ProBlogger, Digital Photography School and ProBlogger Events. He's been blogging since 2002 and has been involved in a variety of other projects including co-authoring ProBlogger the Book.
Darren's passion is for helping bloggers find their voice and build sustainable blogs. He founded this event and is committed to helping attendees come away with practical and actionable training.
Many thanks to our partners for supporting ProBlogger Training Event and helping us to keep ticket prices affordable for attendees and offering great deals and opportunities.
Principal Partner

Twitter: @Olympus_AU | Facebook: Olympus.AU | Instagram: @olympus_au
Our Airline Partner

Twitter: @virginaustralia | Facebook: virginaustralia | Instagram: @virginaustralia
Our Venue Partner

Twitter: @theracv | Facebook: RACVRoyalPinesResort | Instagram: @theracv
The (not so) Fine Print on Refunds


Tickets are sold on a strictly no refund basis. In the event that the 2016 ProBlogger Training Event is cancelled, you will be refunded the face value of the ticket.

If you can't make it, tickets are transferrable up to Friday 19th August at 5pm AEST via your Eventbrite account. Here are instructions to transfer your registration.

The cost of the Friday Night Networking Event and Masterclasses on Thursday and Sunday are not included in the event ticket price but are available as additional items with your ticket. No refunds are available for these items, but they may be transferred with your event ticket as above.

The right is reserved to vary advertised schedules to add, withdraw or substitute speakers and sessions where necessary
FAQs
Got questions? We have answers.... Here is a link to our Event Website Frequently Asked Questions.
If you don't find the answer to your question there, please contact eventadmin@problogger.net.
About the organiser
Australia's leading blogger events founded by ProBlogger - Darren Rowse