Description
Do you have a problem right now that you don't have an answer to?
Is there something you really need help on but your current network doesn't have the answer or you don't feel comfortable sharing?

Problem-solving is a monthly event series that is focused on bringing people together to SOLVE problems, cultivate community, and hopefully inspire personal and professional growth. The topics of this event are CREATED by all the attendees. After you purchase a ticket you will be asked to provide a problem you would like to be solved. Prior to the event, the problems will be voted on and the top problems will be chosen for discussion. All problems will remain anonymous unless you would like to provide more information during the event. If you do not want to remain anonymous then you have the opportunity to experience what it's liked to be coached, which is a powerful and transformational experience. ALL topics are accepted for discussion - personal, professional, relationships.
The event (doors open at 5:50 PM, to provide time for refreshments and icebreakers) and then we dive into the problems that have been chosen for the event. Problem-solving events are limited in size to promote authentic relationships and building community. Get your ticket ASAP if you are planning to attend. The actual meeting room for the event will be released to all ticket holders prior to the event.

Ticket prices increase to $20 on the Monday before the event to encourage time to prepare and vote on specific problems.
--
About: Problem-solving is a spin-off of other Live for Yourself events, such as the larger LIVE events which feature men and women who make a difference in their community, and Brainstorming events. Problem-solving events were created to fill the need for an event that actually solved attendees problems. Too often people came to other Live for Yourself events with an actual personal issue they were seeking answers to that could have benefited from a personal discussion. Thus, problem-solving was born.
Find out more about Live for Yourself events at LiveforYourselfConsulting.com/events
--
Hosted by:
Benjamin Ritter, MBA, MPH, EdD, is a Chicago based social entrepreneur, coach, consultant, mentor, and expert in the fields of personal and professional leadership development with the mission to simplify health, wealth, and happiness. He is the founder Live for yourself (LFY) Consulting, which offers events, products, and personal and professional consulting/coaching services to help others develop their internal leader, transform their life, and simplify health, wealth, and happiness. Dr. Benjamin Ritter is also the host of the Live for yourself podcast and LIVE events, author of The Live for Yourself workbook, and The Essentials, creator of The Breakup Supplement, and a freelance expert and writer who has worked for Dose Media, The Great Love Debate, The Huffington Post, TheGoodMenProject, ManTalks, Elite Daily, Thought Catalog, Bustle, and more.
Personal Website: http://benjamin-ritter.com
Follow on Facebook/Instagram: @ritterbenj
--
Sponsors:

The athletes and foodies in the Clif kitchen have crafted a different kind of energy bar. CLIF® Nut Butter Filled Energy Bar brings together two great energy foods – a delicious, creamy nut butter inside an organic energy bar – to deliver sustained energy. There are 4 flavors, USDA organic, non-gmo, vegan, and low glycemic. Find out more at http://clifbar.com
--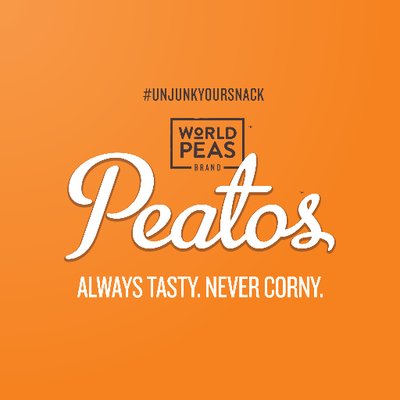 "Junk food" taste. More substance. No compromise. At World Peas™ their mission is to revolutionize the way people view traditional chip snacks by creating a new category of plant-based "junk" snacks. Find out more at https://worldpeasbrand.com/ and follow them on social media at @worldpeaspeatos
--
Keywords: Entrepreneurs, entrepreneurship, business professionals, health, wellness, growth mindset, personal development, professional development, networking, success, problem-solving, senior leaders, leaders