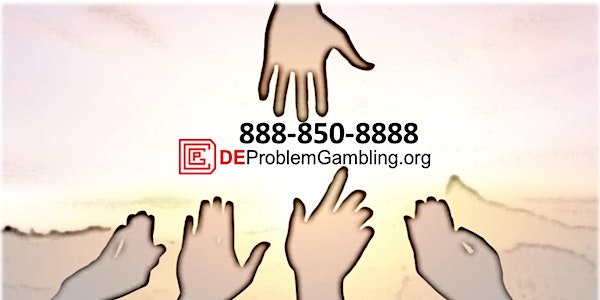 Problem Gambling Among Our Most Vulnerable Populations
Location
Wilmington/Christiana Hilton
100 Continental Drive
Newark, DE 19713
Refund policy
Contact the organizer to request a refund.
Eventbrite's fee is nonrefundable.
While anyone who gambles is at risk of developing gambling problems, studies show certain populations face an elevated risk of being harmed.
About this event
Problem gambling refers to the range of gambling behaviors that compromise, disrupt or damage personal, family or vocational pursuits. Signs and symptoms of problematic gambling include the following: (1) Increasing preoccupation with gambling, such as constantly planning how to get more money with which to gamble; (2) Needing to gamble with increasing amounts of money to get the same desired feeling; (3) Unsuccessful efforts to control, cut back or stop gambling; (4) Feeling restless or irritable when trying to cut down or stop gambling. According to the American Psychiatric Association, gambling disorder, the most severe level of problem gambling, is a treatable mental health disorder, characterized by loss of control over gambling, chasing of losses, lies and deception, family and job disruption, financial bailouts and illegal acts.
Anyone can find themselves with a gambling problem, however, there are certain "special populations" who are at a heightened risk, including veterans, aging adults, adolescents, and members of certain minority communities. Why is it important to know if you or someone is more vulnerable to develop a gambling problem?
You can help yourself or others stay off the path to addiction. This may mean preventing addiction by replacing gambling with a new activity or finding healthier ways to relieve stress. If a mental health disorder contributes to compulsive gambling, professionals can help. A combination of therapy, support and medication can treat underlying issues or address risk factors before gambling leads to devastating consequences.