About this Event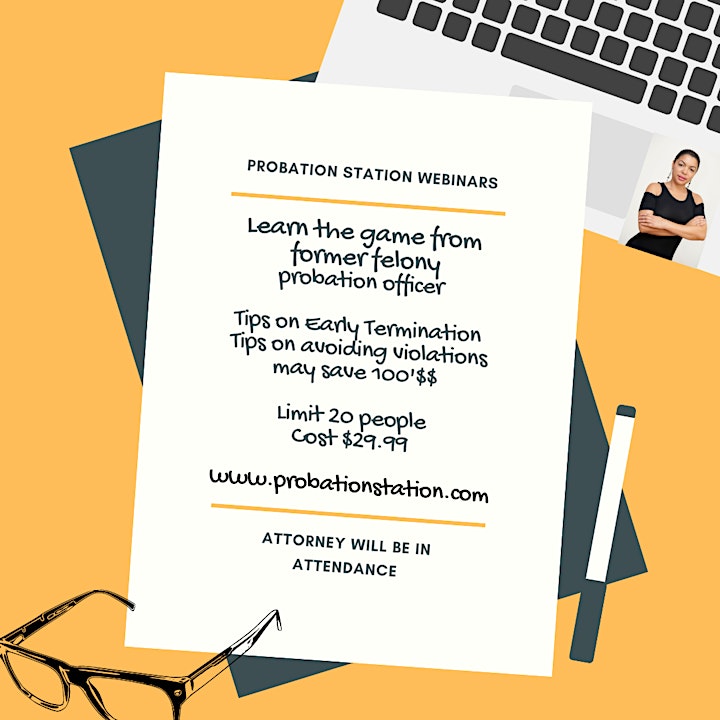 Register to attend Probation Station educational webinar. The webinar is available to anyone with internet access, registration and payment requirement through Eventbrite.
Learn from a former Felony Probation Officer:
What it means to be on probation
Tips on early termination of probation
Modification (changing) of terms
Tips on how to avoid violating probation
You can save hundreds of dollars
Cost $29.99 per session + service & processing fee
(Maximum 20 people per session)
Tuesday - 7pm EST
Thursday - 7pm EST
Saturday - 11am EST
Probation Station in association with The Law Office of Jennifer Perelman is committed to educating those who want to learn about probation. For those seeking Felony Probation counsel only enter contact details with DC# on form.