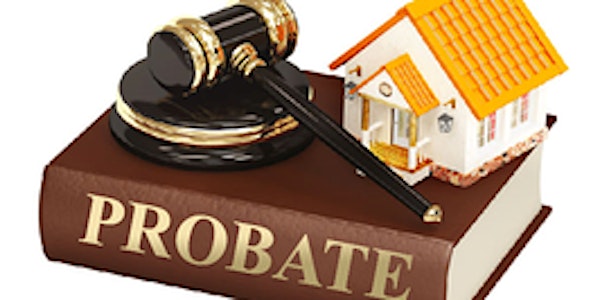 Probate & Conservatorship from A to Z for REALTORS
Location
Elks Lodge
25092 Marguerite Parkway
Mission Viejo, CA 92692
Description
Presented by Attorney & CPA: Paul Horn
The most comprehensive and interactive probate & conservatorship training for REALTORS in Southern California! Discover the least competitive and evergreen niche in real estate. We will cover everything from getting probate leads, understanding probate transactions, to protecting your commission in court.


BONUS: Attend the seminar and find out how to get ALL the probate leads in Southern California that need REALTORS for ONLY $25 per month without going to the courthouse!
Attention! $16.76 is ONLINE price for the Seminar. The price at the door is $25.00. Please take advantage of the discount and purchase your tickets online!

Paul Horn Has Been Invited to Speak by Many Real Estate Organizations. Take a Look at Some Photos Below
What you will learn:
How does a court confirmation probate sale work in real estate?
The Probate Real Estate Sale Process: Full vs. Limited IAEA Authority
Court confirmation and the overbidding process
When & How to sell real estate under a conservatorship & living trust
Using Proposition 58 to avoid property tax reassessment upon death of property owner
Learn where to find listings in Probate, Conversatorship, and living trust.
Legal and tax implications of title vesting (best way to hold title)
Avoid capital tax gains by vesting title properly
Asset Protection for Real Estate: LLC or S-Corporation
Learn how to get ALL the probate leads each month in Southern California that need realtors for ONLY $25 per month.
How to Contact and Get Response from the Estate (Letters & Phone Scripts)
Learn probate and estate vocabulary, timelines, responsibilities and process.
When can I take a Probate Listing?
Learn the Right Way to Farm Probate
Learn how to complete a probate transaction.
What are the right questions and documentations to ask the executor/probate attorney.
Discover How to Wholesale Probate and Make a Profit
Separate yourself from the "rest of the pack" as a Realtor
What do REALTORS think of Paul Horn's Seminar?
Samples of what to expect from the Seminar