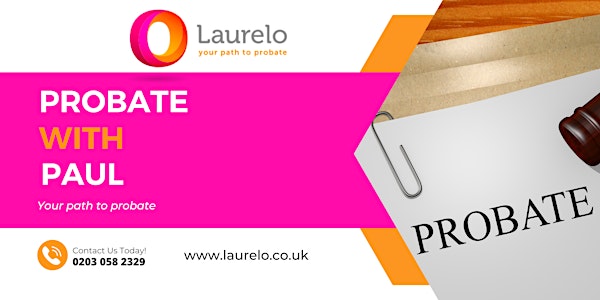 Probate and Estate Administration - by Laurelo
During this short and informative session, Paul - a seasoned probate professional will give you some insight and guidance around probate.
About this event
Paul Radcliffe is a seasoned probate practitioner having worked with some probate heavyweights. He's also seen first-hand how some firms could improve their service, better support clients and, just as importantly, support their introducers.
During this session, Paul will cover some probate myths, give you a 're-introduction' to probate and will explain what his new role at Laurelo means to you as an estate planning practitioner.
By the end of the session, you'll know more about the probate process, about the marketplace, you'll remember all common myths and you'll know a little more about Paul and his ethos.
If you'd like to contact Paul in the meantime you can email him using: paul.radcliffe@laurelo.co.uk