Pro Photo Seminar: Hanson Fong, Bert Behnke, & Michael Taylor present "The...
Description
Basic Info
The April 2017 professional photography event by the Professional Photographers of East Tennessee (PPETN) will be Thursday, April 13 at Farmer's Mutual of Tennessee in downtown Knoxville (click for directions, free parking on site). The event program begins at 6:30 PM with the Laughlin Print Photography Competition entry deadline and voting, followed by the featured presentation from 7:00-9:00 PM.
Attendees are also encouraged to attend our Pro Photographers' Social + Networking Hour prior to the meeting (around 5pm) at Barley's Taproom & Pizzeria in downtown Knoxville (click for directions, free parking lot next to building and under bridge on same side of street as Barley's downtown). This is a time for all pro photographers in Knoxville—young and old, new and experienced—to get together for dinner and network, socialize, and have fun with their peers.

---


Pro Photo Seminar Program: "The Good, the Bad & the Ugly"
Presented by:

Join the three amigos as they show you their techniques on posing and lighting. Whether it's good light, bad posing or ugly conditions, these three can help you learn how to handle ANY situation that presents itself.
Hanson Fong, Michael Taylor and Bert Behnke are well known for being able to handle any photographic situation. Hanson's flow posing and body blocking techniques show you how to make every body size look good. Michael has long been known for his ability to not only see the light, but manipulate it. Bert's group posing and simple approach to lighting has made it easier to master for all photographers.
This 90 minute program will be fast-paced and presented by all three in a fun and educational atmosphere.
Attendees will learn the following:
Hanson's Classic 10 Poses
"A" & "B" Body Positioning
How to analyze the subject's facial features
Natural lighting techniques
Additive Lighting techniques
Translucent lighting techniques
Subtractive lighting techniques
Glamour Lighting techniques
Family Groupings—standing, sitting, outdoor posing
Complimented with his animated personality, his attendees will also enjoy "Hands on with Hanson."

FULL DAY WORKSHOP: There is also an optional full day workshop on Friday in Knoxville. Additional workshop cost is only $99, $79 for PPETN & TNPPA members.
For more information about our featured speakers, check the bio section at the bottom.

---


Laughlin Print Photography Competition
The Pro's Choice "East Tennessee Photographer of the Month" is awarded based on the votes of fellow professional photographers and pays for PPETN's annual scholarship.
Make sure to print and digitally submit (and bring your prints) to the competition. You can compete to be the Pro's Choice "East Tennessee Photographer of the Month" and earn points toward the prestigious Pro's Choice "East Tennessee Photographer of the Year" award! The winner also receives first selection of available Giveaways at the event.
Studio, Active, and Aspiring members may submit to the competition. Studio and Active members may vote in the competitions.
Click to Submit Images to the Competition
Entry fees provide funding each year for the awarding of the Michael Laughlin Memorial Scholarship
. This is a $500 scholarship members can apply for to attend any PPA-approved school or training event. The criteria and application is available on the
PPETN.com
website and we encourage members who qualify to apply. Entry fees are $3 per image, up to four images.
---


PPETN Event Giveaways
PPETN regularly provides free giveaways at our monthly events (last year, PPETN gave away hundreds of dollars worth of gear and equipment)—all you have to do is be present to win! Giveaways have been generously donated to PPETN by featured speakers, local and national photography labs, education companies, and equipment manufacturers.
This event's sponsored giveaways include items from:
Alien Skin
Animoto
Imagenomic
Richmond Professional Lab
Fundy Designer
SmugMug
As available, we will give one Giveaway out to the first-place entry in the Laughlin Print Photography Competition, and others will be given via random drawing to attendees. You MUST be present to win a Giveaway!

---


Speaker Bios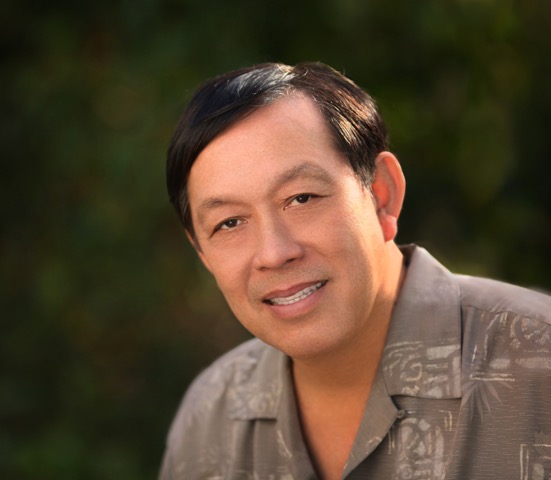 Hanson Fong, M.Photog.Cr.

Hanson Fong of San Francisco, California, is globally recognized as one of the premier portrait and wedding photographers. Hanson has earned the Photographic Degree of Master of Photography and Photographic Craftsman. Hanson is also a member of Canon's elite group of Explorers of Light.
Hanson's photographic experience and educational credentials are unsurpassed. He has recently become the 7th member in the history of Professional Photographers of America to earn over 1000 merits. As an award winning photographer and instructor, Hanson is consistently reinventing his techniques.
Bert Behnke, M.Photog.Hon.M.Photog.Cr., CPP
Bert Behnke owns Behnke Photographers, a studio established in 1956 by Bert's parents, along with his wife Cindy. Bert has taught or lectured on photography all across the USA and North America as well as in Europe, South America and Asia.
Bert is a past president of the Professional Photographers of America (PPA), the Associated Professional Photographers of Illinois (APPI), the Frankfort (IL) Chamber of Commerce, as well as a Past President of the World Council of Professional Photographers (WCPP). He also was the founder of PPA Charities and is currently its Executive Director as well as a member of the World Photographic Cup organizing Committee.
Bert has been awarded the Master of Photography, Photographic Craftsman and Honorary Master of Photography degrees from PPA as well as the National Award from his state affiliate. He was honored as Portrait Photographer of the Year from the International Photographic Council, a non-profit branch of the United Nations. He is a PPA Affiliated Judge and an Honorary Fellow of APP of Illinois.
Most recently, Bert has been one of the 35 mentors for the popular AfterDark series of hands on training conferences held throughout the United States as well as Sandy Puc's Hands-On Tours.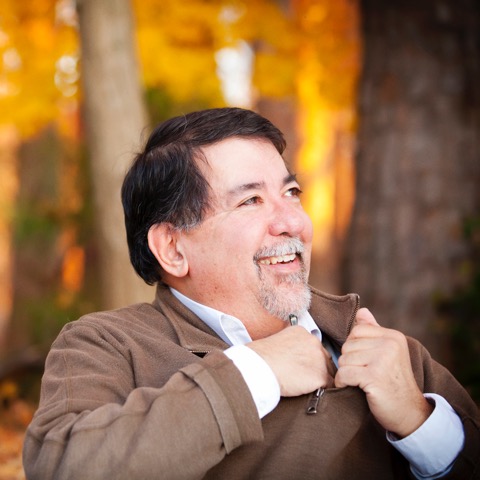 Michael Taylor, M.Photog.Hon.M.Photog.Cr., API,F-ASP
Michael Taylor owned a studion in Pasadena, California for over twenty years, is a past president of the Professional Photographers of America (a 23,000 member association), and has given over 400 seminars including 30 international speaking engagements in Japan, Philippines, Korea, England, Canada, Mexico, and Italy. His distinguished portfolion includes portraiture of Gerald Ford, Marlo Thomas, Carol Channing, Johnny Cash, and Jerry Lee Lewis.
In addition to his portrait work at Sigmon Taylor Photography, Michael has established a wide body of work and diverse clientéle with his commercial division, bringing personality and hear tto imagery for companies across the country. Michael's national clients include Eastman Kodak, Epson, Prophoto, and Mamiya Cameras.
His professional highlights include cover portrait of the Eastman Kodak book, The Portrait, 100th Anniversary Professional Photographer magazine cover image, PPA Master of Photography, PPA Photographic Craftsman, American Society of Photography Fellowship, and many more awards.