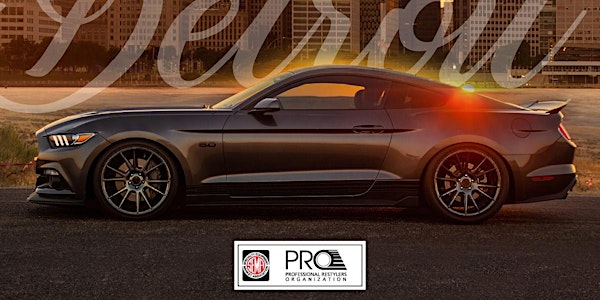 PRO Open Planning Meeting in Detroit
When and where
Location
Sheraton Detroit Metro Airport 8000 Merriman Rd Romulus, MI 48174
Description

Mark your calendar, PRO members! The Professional Restylers Organization (PRO) is hosting an Open Membership Meeting May 16-17 in the nation's car capital: Detroit, Michigan. The meeting will be held at the Sheraton Detroit Metro Airport and serves as an opportunity for council members to address restyling industry challenges, trends and opportunities, and weigh in on the needs of its member companies. Employees of all PRO-member companies are encouraged to attend to gain insight into council initiatives, share ideas and network with industry friends, select committee members and SEMA staff.
The day kicks off with breakfast at 7:30 a.m. on Thursday, May 16 at the Sheraton Detroit Metro Airport. The event includes open-forum discussions, breakout sessions as well as lunch. Hear from SEMA Vice President of Vehicle Technology John Waraniak, Terry Ledwidge and Greg Potter as they discuss the state of vehicle technology testing and the latest sensor recalibration challenges for ADAS technologies and how they are impacting the performance are restyling aftermarket.Stick around and join fellow members for an evening function from 6:00 p.m. to 8:00 p.m. the same day.
All participants will then reconvene on Friday, May 17 from 8:00 a.m. to 11:00 a.m. at the same venue.
Rates start at $141 (As of 4/2/19) for those interested in booking a room at the Sheraton Detroit Metro Airport Hotel.
For questions on this event, contact Sr. Manager of Councils, Allan Keefe at 909-978-6696 or allank@sema.org