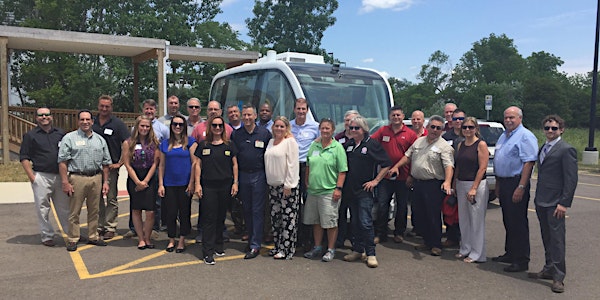 PRO Long Range Planning Meeting
When and where
Location
Renaissance St. Louis Airport Hotel 9801 Natural Bridge Road St. Louis, MO 63134
Description
---

---
PRO's annual Long Range Planning (LRP) meeting is set to take place on June 13-15. This year, we are heading to the Gateway City of St. Louis, where members will gather to brainstorm ideas and plan for PRO's future.
Want to help shape the future of your industry? This is your once-a-year opportunity. Now in its 27th year, our annual LRP has historically been a place where new ideas and council initiatives are born. In fact, every initiative that PRO has undertaken is a direct result of conversations that have occurred during this annual event. The PRO Sales Training Manual, the SEMA Installer Certification Program, the PRO Business Development Guidebook, and the Owner Information Packet, to name a few, have all sprouted from previous LRP meetings.
This year's three-day agenda is jam-packed with opportunities to brainstorm ideas and mingle with colleagues and peers during thought-provoking discussions aimed at encouraging an exchange of ideas. Individual breakout sessions will enable members to focus on key issues and carve out action plans for future implementation.
Members also will be treated to two casual and fun after-hours networking events planned for Wednesday and Thursday evenings, including a shop tour at the headquarters of Auto Trim Restyling and dinner hosted jointly by PRO and ATR.
The LRP is open to any person employed by a PRO-member company. The LRP will take place at the Renaissance St. Louis Airport Hotel, 9801 Natural Bridge Road, Saint Louis, Missouri.
Wednesday, June 13
6:30pm Gateway Arch Tram to the Top Tour
7:45pm-9:45pm Cocktail Reception at 360 St. Louis Rooftop Bar & Restaurant
Thursday, June 14
7:30am Breakfast
8am- 10am General meeting
10am-11am Brainstorm session
11am-12pm Lunch
12pm-3:30pm Breakout sessions
3:30pm-4:30pm Presentation planning
BREAK
6pm-8pm Tour/Networking event
Auto Trim Restyling
901 Howard George Drive
Ballwin, MO 63021
Friday, June 15
7:30am Breakfast
8am-9am Presentation Planning
9am-11am Presentations