Pro Deo Conference: Let Justice Roll

Friday, March 16, 2012 at 6:00 PM

-

Saturday, March 17, 2012 at 4:00 PM (EDT)
Event Details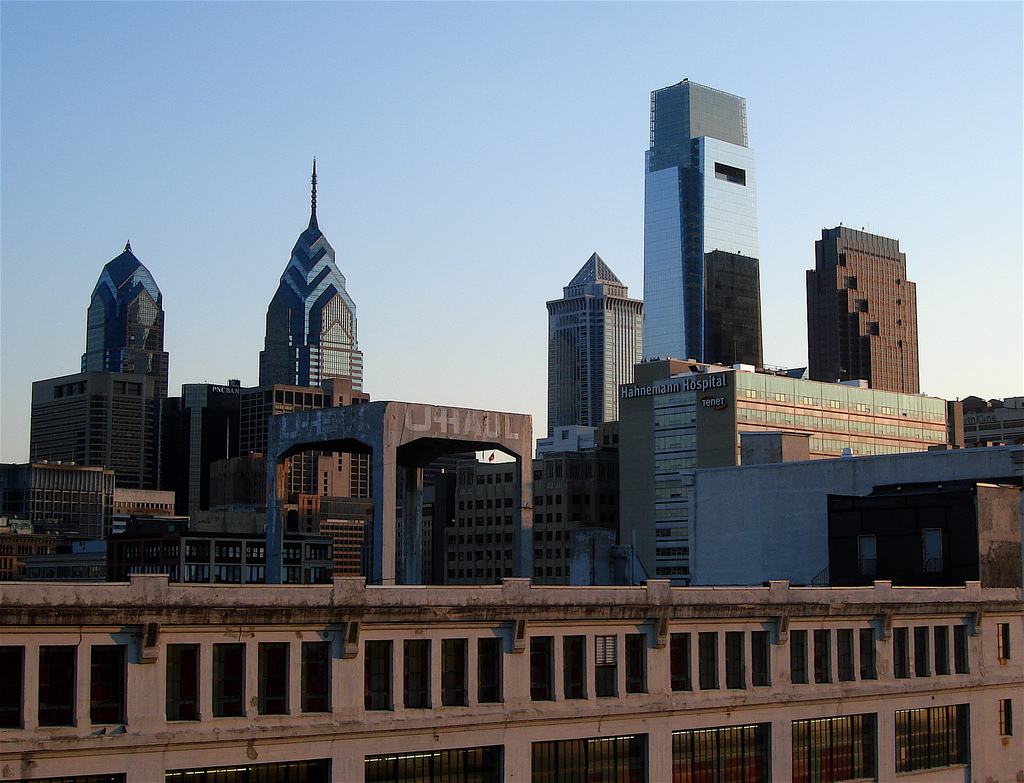 Complete information and schedule coming soon!
Venue:
Spirit and Truth Fellowship
4400 N 6th St  Philadelphia, PA 19140
Cost:
Students (Law & Undergrad) / Paralegals / Community Members: $20
Young Lawyers (0-10 years experience): $25
Seasoned Lawyers (11+ years experience): $30 
What is the Pro Deo Conference?
The legal profession tells us that service done pro bono publico –for the public good—is one of its greatest values.
Long ago, such legal service went by a different Latin name: "Pro Deo." It was done to and for God, in his service. We're told that when we serve the "least of these," its as if we serve Christ himself. Such service -- caring for the poor, reaching those foreign to the Gospel, building a Kingdom marked by His grace, peace and justice -- becomes Pro Deo.
Hosted by Christian Legal Clinics of Philadelphia, The Pro Deo Conference is a place for lawyers, paralegals, students and friends to gather, celebrate  and articulate answers to difficult questions. Questions like "What is my calling as a Christian in the law?", "If Christ was a lawyer, what would his practice look like? and "How is a Christian attorney different from any other?"
You are hereby invited to bring your experience, gifts and perspective to bear on these questions.
Why should you come?
You're busy--we get that. It might seem hard to leave the comfort of your home on a cold winter night to venture to North Philadelphia, but it will be worth it.
Fellowship. Encouragement. Stimulation. Reflection. Challenge. Bible study. New friendships. Food. It'll all be here, waiting for you.
So take the time out, make the necessary arrangements. We believe God will honor your sacrifice.
If you're still not convinced, here are some more reasons to come out:
Speakers: A professor and author of one of the most influential Christian books of the 20th century. A nun who has acted as the conscience of corporations. A partner with 30 years experience at his own firm leaving it to serve in the city. A staff worker with over 25 years experience ministering on college campuses.
These are some of the individuals who will share, each contributing to a wide vision for Christians in law that encompasses your unique gifts, talents and convictions.
Here's a sampling of speakers:
Dr. Ron Sider, Author, Founder & President of Evangelicals for Social Action, Professor of Theology, Holisitic Ministry & Public Policy at Palmer Theological Seminary
Topic: Biblical Justice
Sister Nora Nash, Sisters of Saint Francis
Topic: Corporate Social Responsibility 
Pastor Manny Ortiz, Spirit and Truth Fellowship, Professor Emeritus Westminster Theological Seminary
Topic: Opening remarks
Pete Hileman, Executive Director, Christian Legal Clinics of Philadelphia
Topic: Biblical Peacemaking
Low-cost: We're striving to keep the conference cheap: $20 for students, $25 for young lawyers, $30 for seasoned lawyers. That includes tea, coffee, snacks, breakfast and lunch on Saturday, and a church building that's heated! Still, if you're unable to afford the registration fee, email the conference organizers at prodeo@clcphila.org--we want you there!
Intensive: We have a lot packed in to what amounts to less than 24 hours of your time.
Free accommodation: for those from out of town, we'll arrange for free housing in the neighborhood to keep the cost down for you. Email prodeo@clcphila.org to let us know you're coming and the number of people in need of a place to stay.
We hope you'll join us and make this inaugural conference a huge success!
Attendee List
Sort by:

Date

|

First Name

|

Last Name
When & Where
4400 N 6th St
Philadelphia, PA 19140


Friday, March 16, 2012 at 6:00 PM

-

Saturday, March 17, 2012 at 4:00 PM (EDT)
Add to my calendar
Organizer
Christian Legal Clinics of Philadelphia
Christian Legal Clinics of Philadelphia is a non-profit legal ministry committed to providing free and low-cost legal services through community-based clinics in the Philadelphia area. Join us as we strive to "do justice with the love of God."
Pro Deo Conference: Let Justice Roll