PR+MKTG Camp East

Thursday, October 28, 2010 from 8:00 AM to 5:00 PM (EDT)
Event Details
PR+MKTG Camp East:  IGNITE! Successful Strategic Engagement
Join a select group of communications strategists for a highly interactive one-day retreat to discuss ways to maximize your PR/marketing impact with key influencers in today's media landscape.
"A One Day Retreat for Serious Marketing and PR Professionals"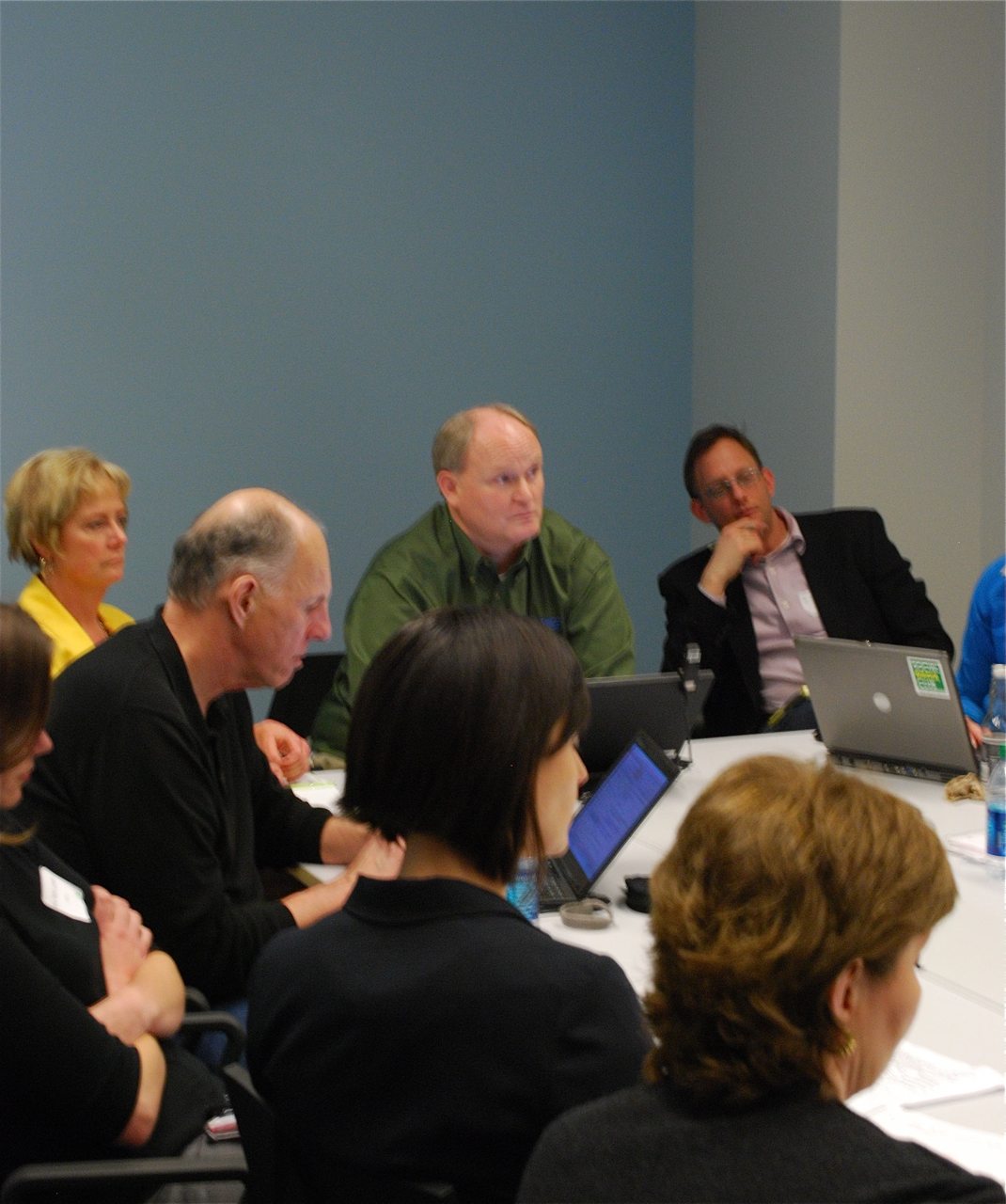 THE CHALLENGE:
If you are like many of today's communications leaders, you are navigating your organization through shifting, overlapping digital and non-digital media channels. You are trying to keep up with new sets of  influencers and a more dynamic flow of information
It's a challenging environment where the ROI model is still unproven and institutional resistance prevails.  
THE SOLUTION: 
PR+MKTG Camp East helps you make the case for integrating your strategic engagement in the age of social media. We explore how collaboration and aligning communication, marketing, customer support, sales, and community management/moderation can help you maximize the impact of your PR and marketing strategies in reaching today's influencers - whether its your customers, reporters or thought and opinion leaders.
PR+MKTG Camp East is a full day of HIGHLY INTERACTIVE discussions and reviews of case studies for a select number of strategists from marketing, brand, PR, sales and customer support.  The day continues a series of conversations we have had with hundreds of corporate marketing, sales, and communications professionals at previous meetings in Chicago, New York, Seattle and Atlanta.
THE TAKEAWAYS:
You will walk away with a clearer strategic vision and the tools you need to better reach the new influencers in today's changing media landscape. Topics include:
Assessing the current communications landscape
Building a vision for integrated strategic engagement
Executing a strategy for integrated engagement
Establishing business impact metrics and analytics
In short, PR+MKTG Camp East is an opportunity to step back, network with peers and bring back an action plan to management and clients that lets you overcome many of the challenges of outdated, inflexible ways of communicating.
THE FORMAT:
PR+MKTG Camp's format combines case studies, audits and extensive group
discussions. The day is very structured, but you have ample opportunities to shape the outcome.  
Sessions start with breakout groups led by pairs of industry experts – providing you with more exposure  to multiple points of view and different experiences.  In the second part of each session, the Camp reconvenes, and the group leaders present their findings for the whole Camp to discuss. 
This combination of breakout groups and larger discussions gives you the best of both worlds – a setting to network with one small group of peers throughout the day and forum to share a broader range of ideas with a larger group.
THE AGENDA: 
8:00 AM - Registration and Breakfast
9:00 AM – Executive Keynote on Strategic Engagement in the New Media Landscape 
Keynote Speaker: Ellen Stone - Senior Vice President Marketing, Bravo Network
9:45 AM – What is Success: Creating a Strategic Vision for Greater Alignment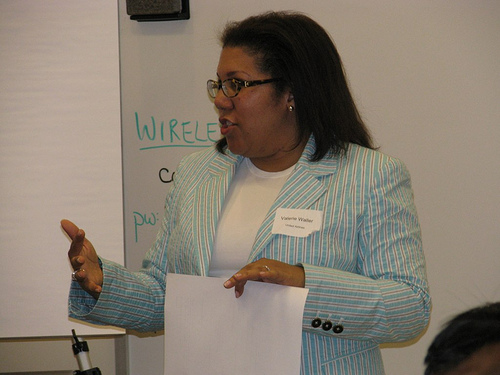 In the rush to launch new initiatives and reach new influencers, companies are experiencing misaligned communications goals, confusion over engagement strategies and tactics and inconsistent messaging and branding.
This session will focus on creating a vision for strategic engagement to help you more effectively influence your target audience. It will highlight the value of collaboration and integrating communication, marketing, customer service, sales, and community management/moderation. We will explore examples of what short-term and long-term success look like.
The goal is to help you build your Alignment Action Plan - focusing on the underlying assumptions and organizational challenges that stand in the way of a successful media planning strategy and taking into account your need to demonstrate value. 
Speakers:
Stephanie Agresta - EVP/Global Director, Digital Strategy & Social Media, Porter Novelli
Bonin Bough - DIrector of Digital and Social Media, PepsiCO
Aaron Calloway - Brand Manager AXE, Unilever
Shari Forman – Director, Online Communications and Social Media, American Expres
Peter Blacker - EVP Digital Media, Telemundo Network 
Jamie Pappas – 

Manager, Enterprise Social Media Strategy, EMC 

Lloyd P. Trufelman - President & CEO, Trylon SMR, New York
Diane Naughton - Vice President of Marketing - HarperCollins Children's Books
11:15 AM – Communicating with Care: When Your Marketing Strategy Can Influence The Health of Others
Healthcare is an industry like no other. It not only affects everyone; it is also one of the few industries where the main products pharmaceuticals and other health industry products - are marketed to one group (the patient), prescribed by another (the doctor), supplied by yet others (the pharmacist) and paid for by either a corporation (insurance company) or by individuals. Drug and health care companies are particularly focused on the need to integrate customer service, marketing, sales and PR.  Panelists who run the spectrum of the healthcare concerns will discuss its challenges, successes and failures, and ultimately show what all marketers can learn about communicating about care, with care.
Speakers:
Allison Blass – Blogger, Lemonade Life
Chemelle Evans -Senior Product Manager, Vimpat Brand Team, UCB
Harriet T. Hennigan - Marketing Coordinator, Alzheimer's Association
Carly Kuper - Director Communications, Digitas Health
Gigi Peterkin - Associate Director, Interactive Media, AstraZeneca
12:15 PM - Lunch
1:30 PM – Strategic Engagement: Executing on the Vision
Talk to your social marketing/communications team and you may hear conflicting views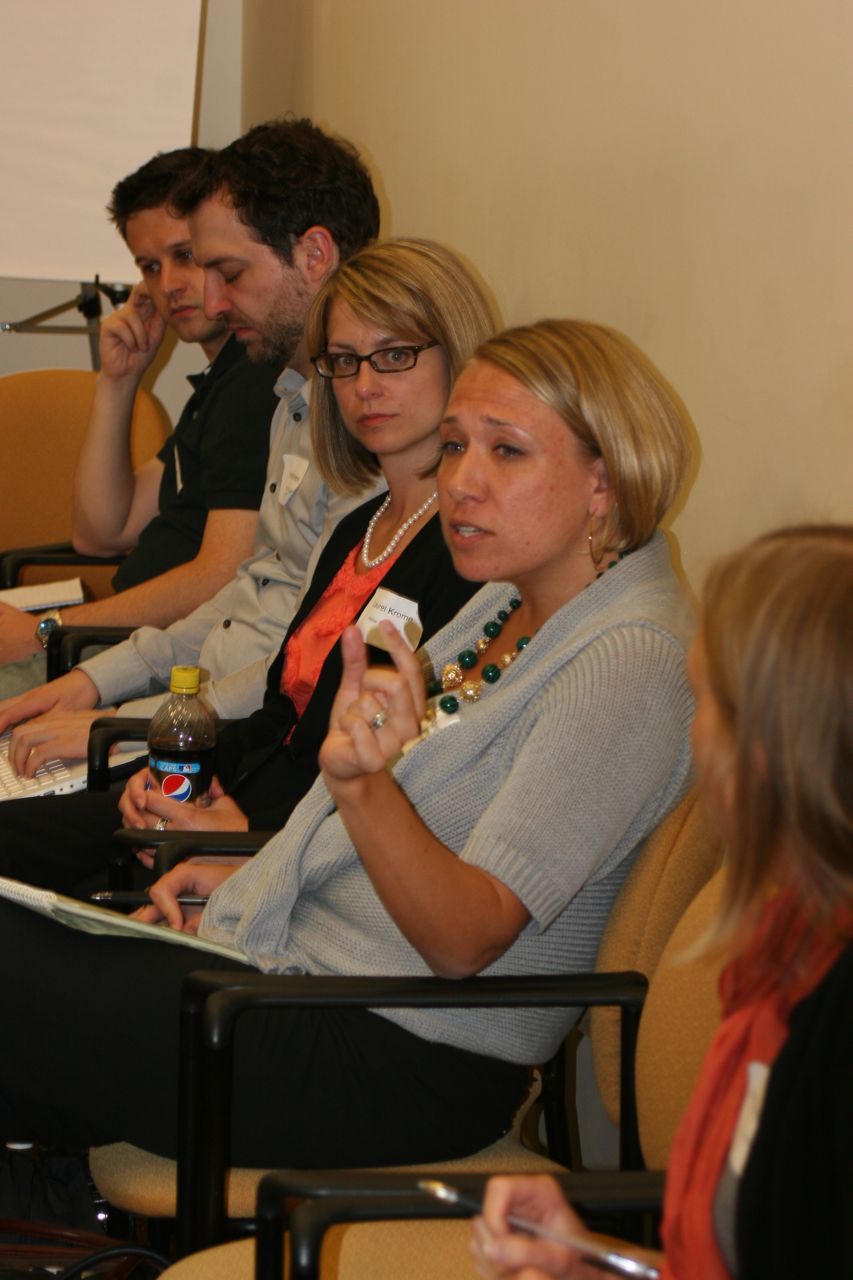 regarding customer engagement. Some may maintain that it's everyone's responsibility, while others contend that no one actually "owns" it, and still others say it's the customer not the company who is the ultimate owner. The result: confused objectives, blurred boundaries, overlapping responsibilities, and duplicative efforts.
This session looks at helping organizations execute their strategic engagement vision. It examines how  the new "social" landscape is blending customer service, sales, marketing and PR functions and how organizations are responding. It stresses a holistic, cross-functional approach looking at where PR and marketing can work   with sales and customer support manage their social marketing/communications to reach key influencers.
Speakers:
Matt Rosenhaft – Principal, Social Gastronomy
Joseph Moran – Collaboration Solutions Architect, Cisco
Jonathan Kopp - Partner / Global Director, Ketchum Digital
Jeff Simmermon - Director of Digital Communication, Time Warner Cable
Sandra Fathi - President & Founder, Affect Strategies
Frank Eliason – Senior Vice President of Social Media, CitiBank
Helene Cavalli - Manager of Marketing and Communications, Right Management, Manpower Inc. subsidiary
David Brooks - Director, Digital Strategy, Proof Digital Media
2:45 PM - Establishing Meaningful Business Impact Metrics and Analytics
Measurement is critical.  Yet the Internet and emerging interactive and customer/public participatory platforms make it among the most elusive components of any successful engagement strategy.
In this session, we develop a consensus on which metrics are most meaningful in demonstrating the value.  We look at which tools are best to use measure them, who is in charge of collecting and sharing the data that is collected and most importantly, how the data is used. We will also address how various departments (marketing, social outreach, sales) can learn from each other in measuring overall performance.
Speakers:
Peter Fasano - Engagement Manager, Dachis Group 
Ayush Agarwal - Head of Products, CoTweet
Damon Burrell - VP, Consumer Marketing, MTV Networks
Joelle Keane Tramel - Agency Relations Manager: IPG, Google
David Berkowitz - Senior Director of Emerging Media & Innovation, 360i
Dean Landsman – President, Landsman Communications Group
Michael Pranikoff - Director, Emerging Media, PR Newswire
Nick Goggans - President, Lytiks
4:15 PM – Review Key Findings, Relationships, Calls to Action and Next Steps
4:30 PM – Conclusion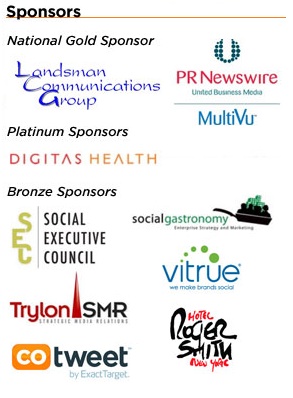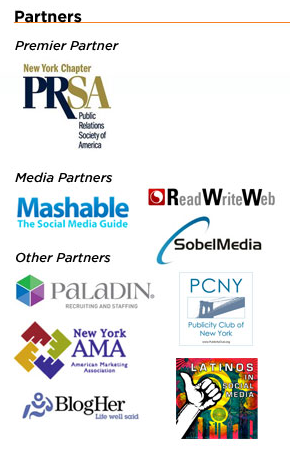 When & Where

Lighthouse Executive Conference Center
111 East 59th Street
New York, NY 10022


Thursday, October 28, 2010 from 8:00 AM to 5:00 PM (EDT)
Add to my calendar
Organizer
PR+MKTG Camp™ is produced by Dan Greenfield. A senior communications executive, Greenfield is a respected industry blogger and an award-winning video producer.  As a former EarthLink corporate communications vice president and Congressional press secretary, he has advised CEOs and members of Congress. His consulting practice specializes in performing communications audits, conducting customized workshops and providing strategic counsel.
Over the last year, PR+MKTG Camp has been held in Atlanta, New York, Seattle and Chicago.