PRMA Women's Chapter International Congress 2018: Redefining Success
Description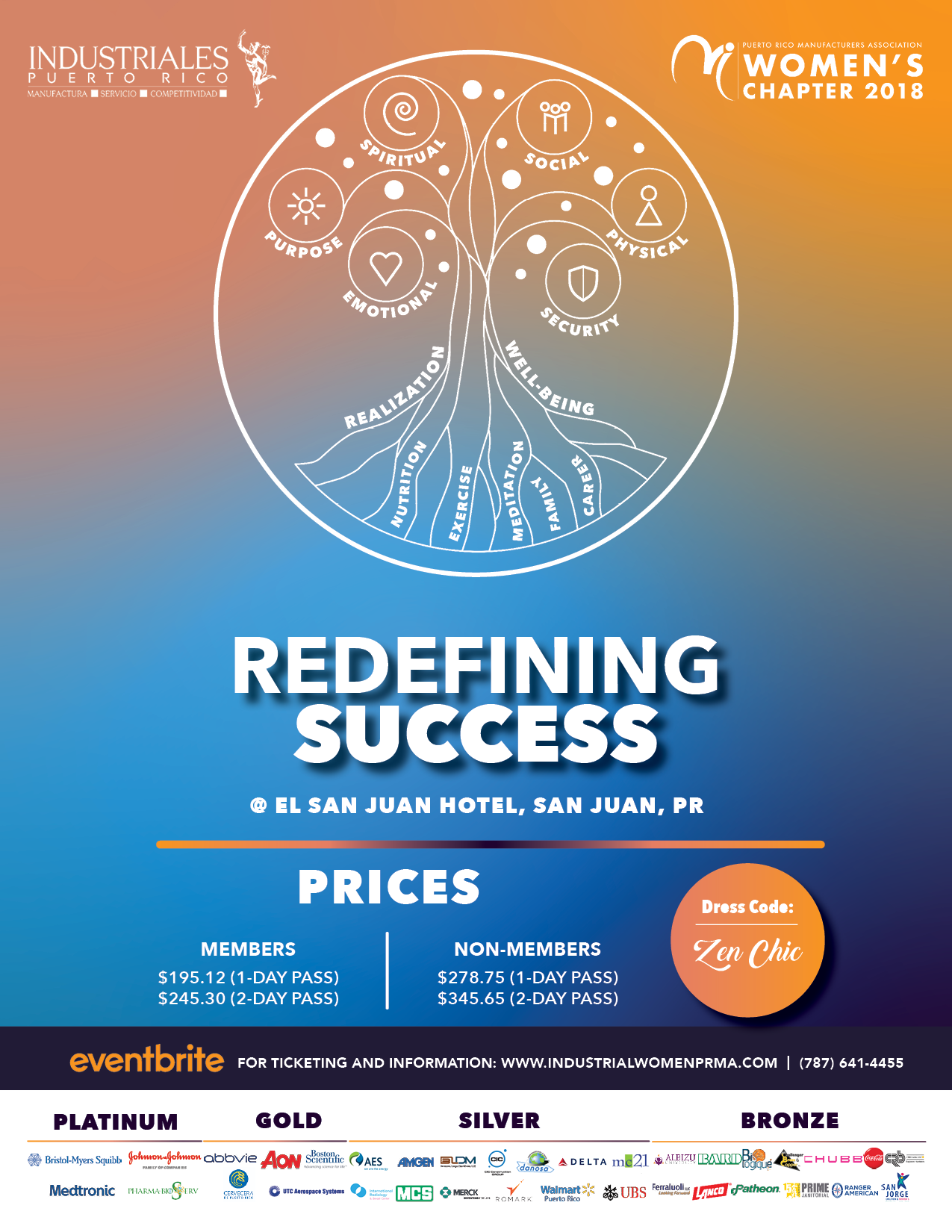 To gain access to our exclusive Chapter Membership Discount, please by contact Julio C. González, at (787) 641-4654 / (787) 370-6982 or via e-mail at jgonzalez@prma.com .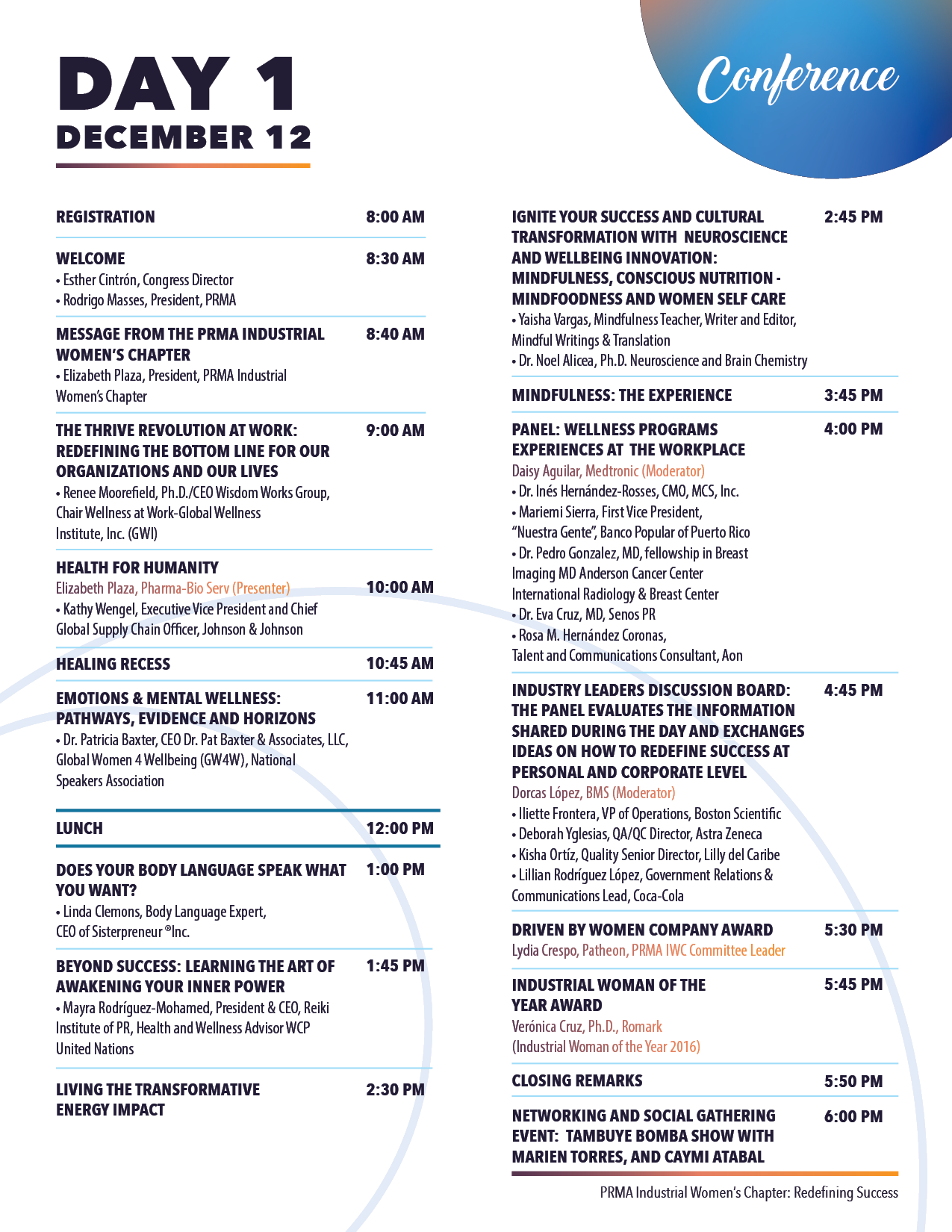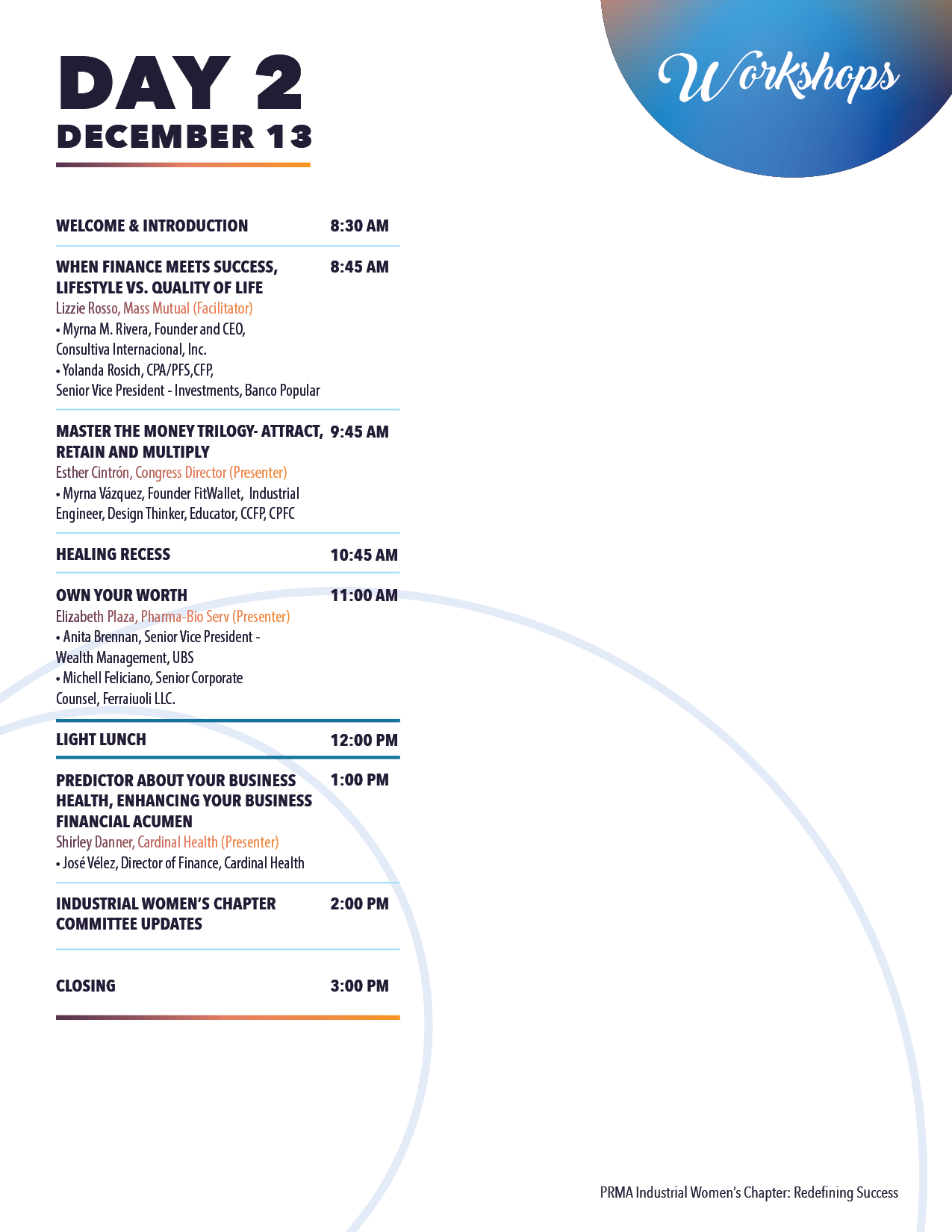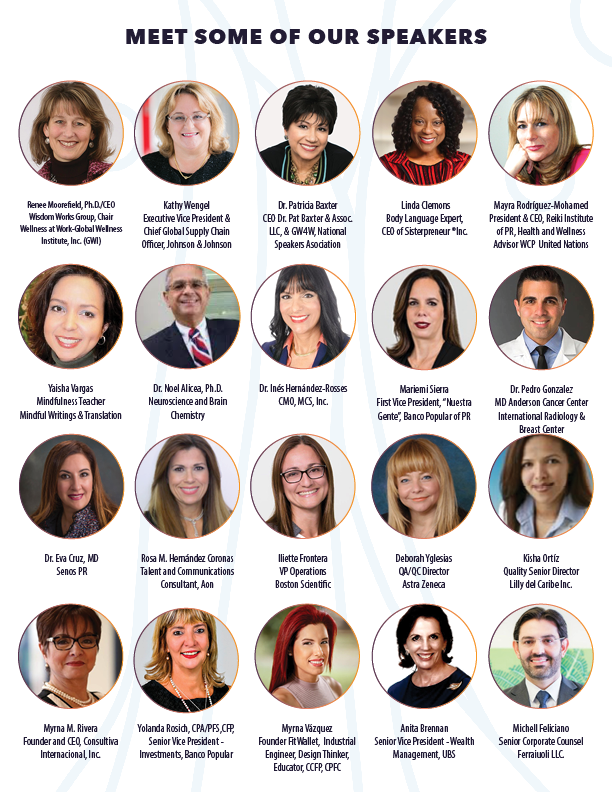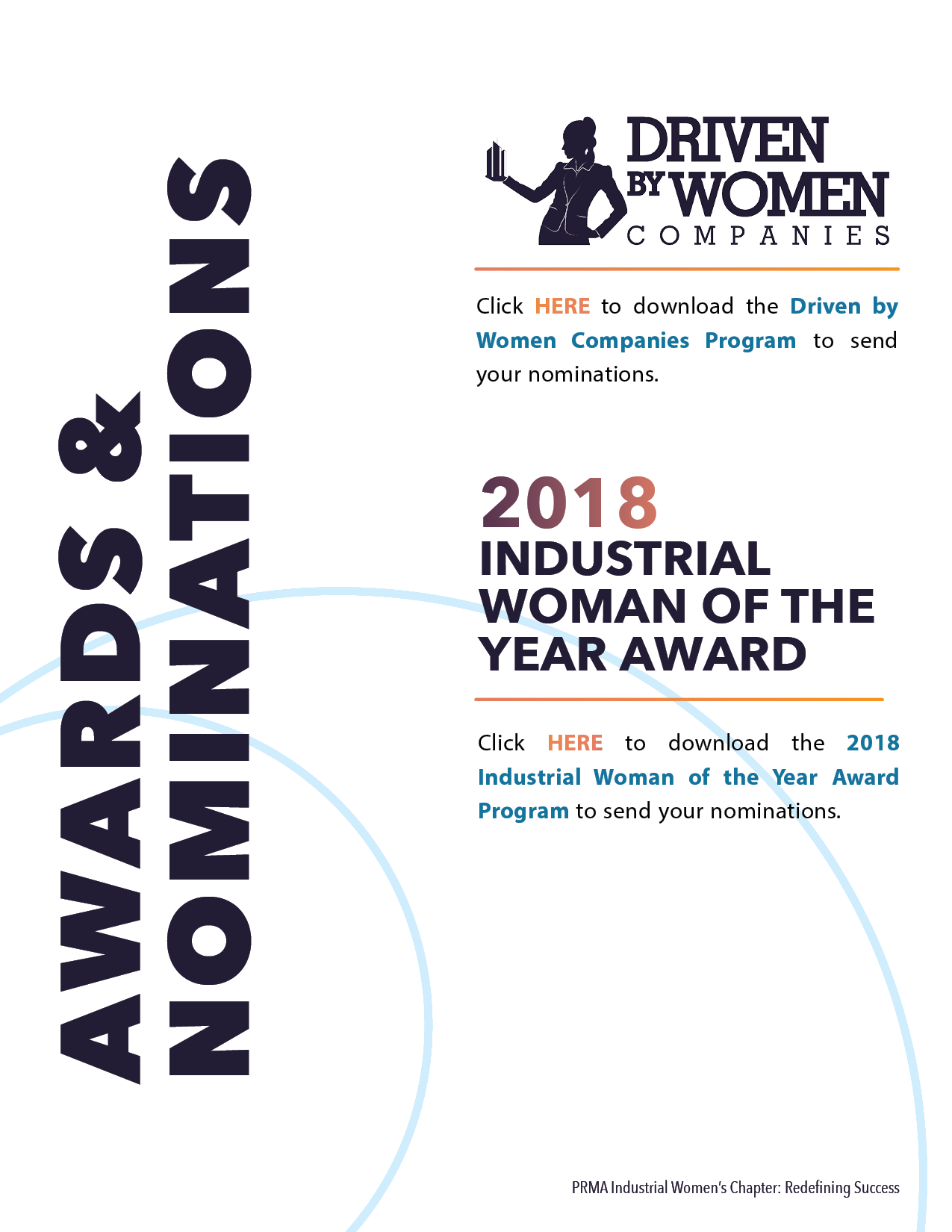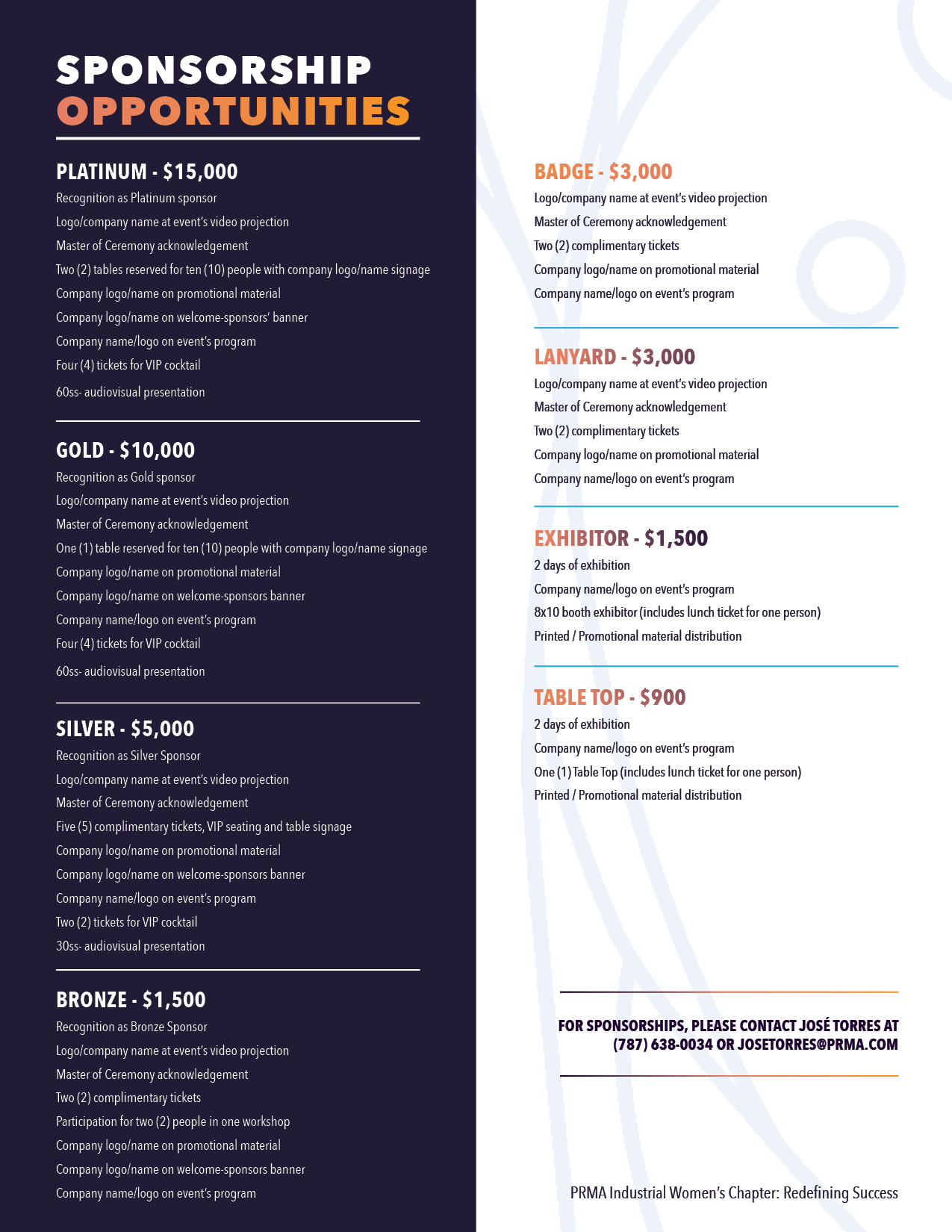 At times when women are still attempting to gain an equal seat at the table, there is still far from the matter of creating a successful life. Our lives are fast forward paced with no time to pause. In our way up the ladder, we must stay connected to the essence of who we are and take care of ourselves along the way. It takes leaders who flourish with mental wellness and well-being to cultivate organizations that thrive for purpose driven business practices. The workplace environment shall foster healthy behaviors and lifestyles to help us ignite full engagement by being in a better state of mind.
Come join us in the 2018 International Congress of Industrial Women of PRMA and learn the most advanced worldwide outcomes from key international experts of Neurosciences, Philosophy, Psychology, and other gurus from the industry on how to boost your transformative power, redefine success and achieve a balanced-fulfilled, meaningful life.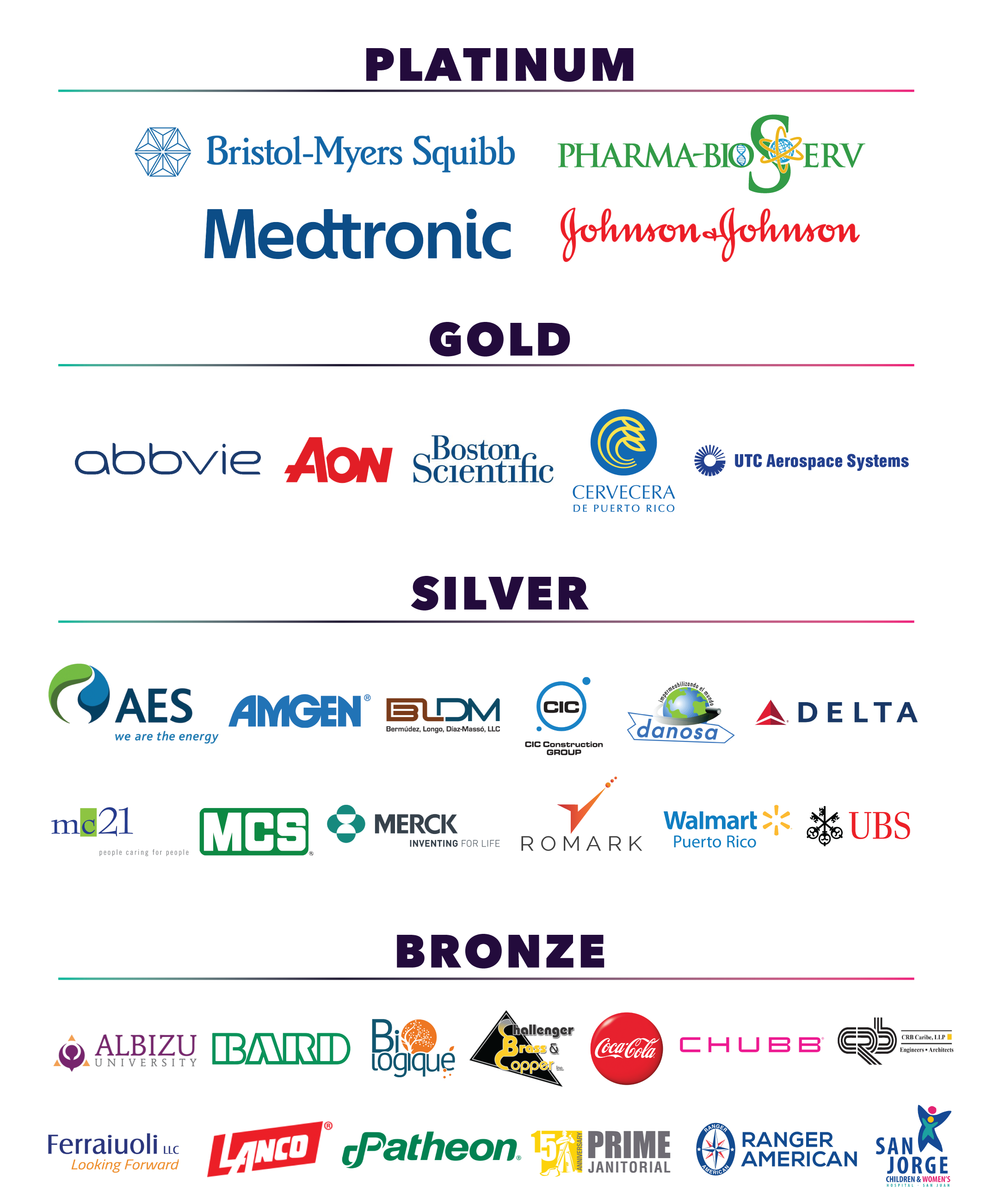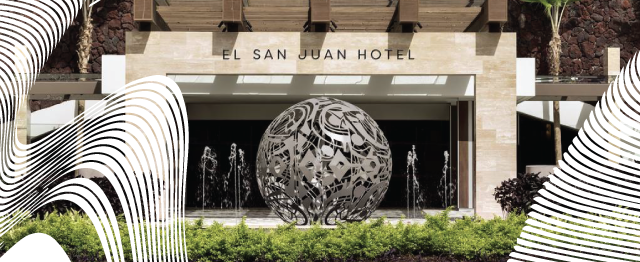 Download Our Sponsorship Package and Event Program Here
Our event will be held during tourist high-season and we have made special arrangements with the El San Juan Hotel for a PRMA hotel discount.
To make a reservation contacting Iris González at i.gonzalez@prma.com.
"Success is not a place at which one arrives, but rather the spirit with which one undertakes and continues the journey." -Alex Noble
Organizer of PRMA Women's Chapter International Congress 2018: Redefining Success
THE PRMA WOMEN'S CHAPTER is a diverse group of seasoned leaders dedicated to the industry sector competitiveness by a value proposition that represents the advancement of women at work. We encourage strong mutual support networks among members; development of programs to transform current women challenges into enablers, foster legislation and incentives to facilitate work-family balance, mentoring opportunities for women to share strengths, talents, and experience; fulfillment of our members' leadership potential; career and personal development, and recognition of women's achievements and of organizations that foster the advancement of women at work.