About this Event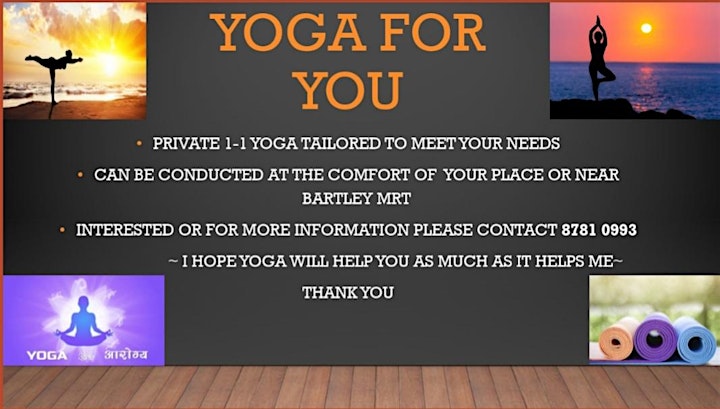 I first discovered yoga back in 2008 when I was just a student like anybody else in a Yoga fitness centre. Slowly but surely I was hooked and inspired by what Yoga has to offer me physically and mentally. My favourite Yoga flow is the Sun Salutations series and mainly passionate in yin yoga.
Fast forward to now, I'm glad to be able to do what I love, albeit on the other side of the mat. I teach mainly Hatha Yoga with variations of gentle to yin yoga to suit different students' needs and even for those with health conditions or health ailments. I also provide Private Yoga sessions to suit the individual needs that you may have. I teach students who are athletes with hamstring and shoulder issues too.
Join me to discover more about yourself or self realisation. I hope it helps you as much as it helps me too. Thank you and I look forward to seeing you on the mat. Namaste.