The Teaching Academy invites you to a FREE private screening of Picture a Scientist. Register for access to watch the movie independently.
About this event
This virtual and private film screening of Picture A Scientist is open to the greater Johns Hopkins University community. Registration is now closed. On March 21st, all registered participants will receive an email with a link to view the film independently anytime between Sunday, March 21 through Tuesday, March 23.
An optional panel discussion to follow on March 24. If interested in joining, please see details below. A separate registration is required.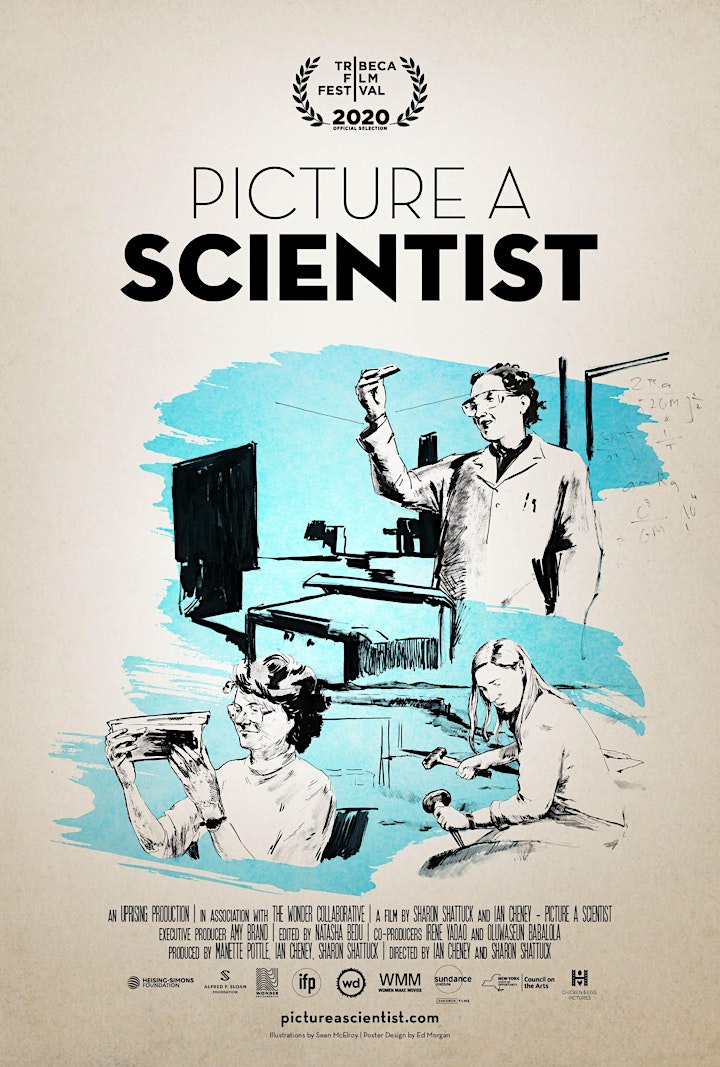 About the film
YEAR 2020 | RUN TIME 97 mins | LANGUAGE English
DIRECTED BY IAN CHENEY and SHARON SHATTUCK
PRODUCED BY MANETTE POTTLE, IAN CHENEY, and SHARON SHATTUCK
The film chronicles the groundswell of researchers who are writing a new chapter for women scientists. In the film, biologist Nancy Hopkins, chemist Raychelle Burks, and geologist Jane Willenbring lead viewers on a journey deep into their own experiences in the sciences, ranging from harassment to years of subtle slights. Along the way, from cramped laboratories to spectacular field stations, we encounter scientific luminaries - including social scientists, neuroscientists, and psychologists - who provide new perspectives on how to make science itself more diverse, equitable, and open to all. WATCH TRAILER
Optional Panel Discussion
(Must register separately)
Following the film screening, you may choose to register independently for a live Q&A and panel discussion with world renowned scientists working to advance diversity and inclusion in STEM that will be held on March 24th and sponsored by ProQuest, Scientific American, ro*co films, and FILM PLATFORM. Separate registration is required. Learn more.
Nobel Prize-winning Dr. Jennifer Doudna (featured in the film Human Nature), along with Dr. Raychelle Burks and Dr. Jane Willenbring (who are both featured in Picture A Scientist), and Dr. Eva Pietri will welcome your questions at our live online panel conversation on advancing diversity and inclusion in STEM.
The discussion will focus on:
- the experience of each panelist as leaders in their field
- the journey and obstacles each overcame to get here
- what they identify as positive solutions that will allow for continued equity and inclusion within the scientific community and beyond.
The panel will be moderated by Editor in Chief for Scientific American, Laura Helmuth. Only the ninth Editor in Chief in the magazine's 175-year history, Laura's leadership and commitment to science journalism and storytelling makes her the ideal person to drive this candid conversation.