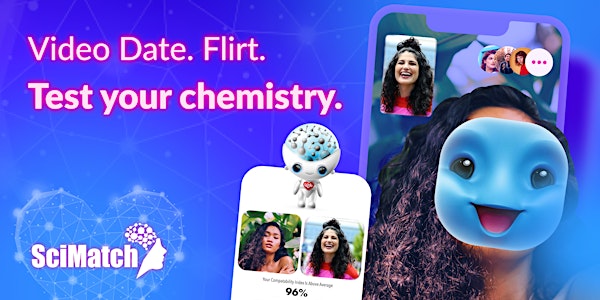 Private Virtual Dating Event for LGBTQ singles NYC - hosted by SciMatch
Make Some New Friends! SciMatch is here to set you up with your scientifically perfect match!
About this event
The Biggest LGBTQ Virtual Dating Event of 2022!
"Let's Make It Big New York!"
The must-attend LGBTQ singles' event in NYC. SciMatch Video Speed Dating event is a perfect way to make real connections instantly and meet your scientifically perfect mate. Yes, that's right! Using science and the latest technology, SciMatch gives you insight into how compatible you are with those you've just been on a video date with. DON'T SHY AWAY WE HAVE A MASK TO PUT ON.
So what more are you waiting for?! Download the app now and we'll set you up on as many dates as you need to find your scientific match!
Important
The event is completely FREE
The number of attendees is not limited
NYC singles only (IOS users)
The first drink is on us!
The first 25 registered users receive $10 on Venmo to cover the first drink. Take a screenshot of SciMatch installed on your phone and forward it to our Instagram @scimatch. Don't forget to include your Venmo
About Us
SCIMATCH is THE FUTURE OF FLIRTING. Using technology that reads facial features, you are matched based on traits that define who you are. All you need is to upload a selfie to get started. No more long-winded bios and information forms that take FOREVER to write. And that is just where the fun begins.