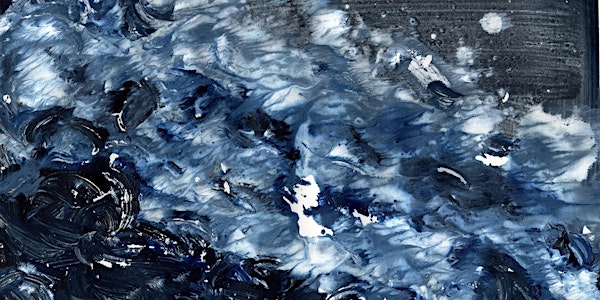 Private View of the Exhibition: Another World or Not
To pay homage to the majestic, powerful, and enchanting attributes of the ocean, and to reveal the devastating effects of human impact.
When and where
Location
Willesden Gallery - The Library @ Willesden Green 95 High Road London NW10 2SF United Kingdom
About this event
Private View of the Exhibition: Another World or Not (9th August – 3rd September 2022)
Curators: Yueting Zhao, Suting Han, Ruoqi (Kiki) Wang
Artists: Youlingmiao, Mojiao Zhou, Yuhan Ding, Chuyi Li, Xinya Shi, Yichen Liao, Jing Wang, Danni Zheng, Buket Yenidoğan
'Another World or Not' is a celebration of the lungs of our planet, and all the creatures who inhabit it, which aims to raise awareness of the importance of ocean conservation and sustainable actions. In a country surrounded by beloved coastlines, this exhibition fuses the works of nine artists, designers, and musicians who collectively pay homage to the majestic, powerful, and enchanting attributes of the ocean, and also reveal the devastating effects of human impact.
Whether through multi-sensory installations which use speculative mythology to build an alternative oceanic world, or seemingly pretty ceramics and paintings that actually present marine life mutated by pollution like bleached corals, all the efforts of artists are intended to connect you with 'Another World' and spark conversations about the importance of marine protection.
The exhibition is originally inspired by the leading artist Youlingmiao's series of 'Good Monsters' made from environmentally friendly materials and her series of 'Bad Monsters' made from plastic. Try it out and see if you can find them in the exhibition.
About the Curators:
Yueting Zhao: Yueting is an explorer and activist in the field of art. She is currently exploring the direction of the link between objects and emotions in ocean life. Her paintings are always full of very strong emotions, dreamy, floating, and mysterious. She tries to present these emotions and forces on objects to give people information about this beautiful world on earth. She loves to record the beautiful stories and memories of the world together, to discover the small moments that are beautiful and insignificant, such as summer days, and sparkling lakes.
Suting Han: Suting is a classical and film composer who graduated from the Royal Academy of Music. She has knowledge of composing and producing music for film, games and theatre. Her compositions shape musical layouts, layouts and tension changes, transforming intangible ideas into tangible sounds. She has acquired a mastery of 30 orchestral instruments and is a skilled performer on piano, accordion and backwinds. She has a solid knowledge of music theory, composition and compositional practice, and is able to think in terms of spirituality and philosophy plus emotion.
Ruoqi (Kiki) Wang: Kiki has worked at the Bureau of Culture in the Chinese Government for years and is currently studying at Goldsmiths MFA Curating. Her research focuses on Postcolonial Feminism. She operates an independent publication - Women News as well as an independent curatorial project - Unruly Hair, and is a member of the Rabbithole Collective. Her curatorial projects and artworks have been presented at Camden Art Centre, OXO Gallery, Hoxton Books, Safehouse Gallery, Chisenhale Gallery, Hartslane Gallery, Today Art Museum, and Shanghai Museum of Contemporary Art.