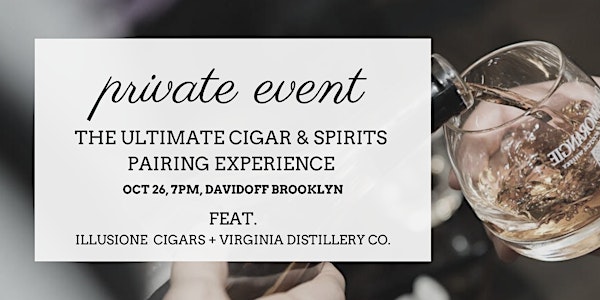 Private Tasting with Illusione Cigars & Virginia Distillery
Join us Wed, Oct 26 at 7pm at the Davidoff Brooklyn lounge for a private pairing experience with Illusione Cigars and Virginia Distillery
When and where
Location
Davidoff Brooklyn 156 Broadway Brooklyn, NY 11121
Refund Policy
Refunds up to 1 day before event
Eventbrite's fee is nonrefundable.
About this event
Join NYC cigar and spirits enthusiasts on Wednesday, Oct 26th at 7pm at Davidoff Brooklyn for our second private cigar and spirits pairing event of 2022!
This exclusive Fine Tobacco NYC event will feature the legendary Illusione Epernay Le Taureau alongside five (maybe six!) incredible whiskies from Virginia Distillery Co., a true American whisky distillery that is on the bleeding edge of the American Whisky movement and specializes in cask maturation.
At the event, Kerson Raymond of Virginia Distillery will journey with us through each expression below, telling the story on the unique production process used to create Virginia Distillery whisky, and in particular deep dive into the diverse range of cask maturation processes making these unique whiskies (maturation styles include sherry, port and cuvee cask). Fine Tobacco NYC founder Matthias Clock will offer background on Illusione and a framework for understanding the pairing.
These private events are great for new and veteran cigar smokers alike!
Ticket includes
Illusione Epernay Le Taureau
1 glass Virginia Distillery American Single Malt
1 glass Virginia Distillery Bourbon Cask Finished Whisky
1 glass Virginia Distillery Cuvee Cask Finished Whisky
1 glass Virginia Distillery Sherry Cask FInished Whisky
1 glass Virginia Distillery Port Cask Finished Whisky
1 glass Virginia Distillery Cider Cask Finished Whisky
Tickets
$60 regular price online / $75 at door.
This event is limited to 30 attendees, so don't wait to get your tickets!
Please note: eventbrite now displays prices with all fees added!
Illusione Epernay Le Taureau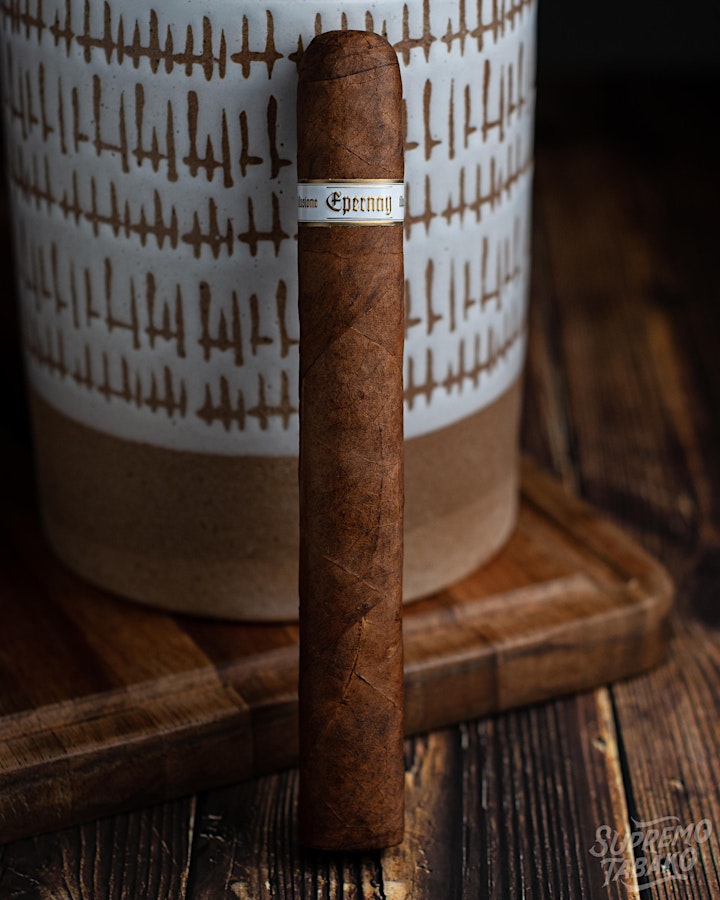 From Cigar Aficionado:
Some people believe it takes massive amounts of power for a cigar to impress in a Cigar Aficionado tasting, but our No. 3 cigar of the year belies their theory. The Illusione Epernay Le Taureau is made without ligero tobacco, the strongest variety of tobacco leaf, and it's blended for balance and elegance rather than strength. The cigar, designed to be lighter and sweeter than the original Illusiones, gets its name from the town of Epernay in the heart of France's Champagne region.
The Illusione cigar brand is the brainchild of Dion Giolito, a cigar retailer from Nevada who makes very few cigars, but they all seem to be superb. His smokes, made under contract, have impressed us from the very beginning. We first tasted Illusiones in August 2007, when a vertical brand tasting delivered eight scores of 90 points or higher. We love Illusiones, but we really love the Illusione Epernay. This is the third year in a row that one has appeared in the Top 25. The Le Taureau is one of a trio of new box-pressed sizes that were added to the line last August. It has a chocolate sweetness, plenty of rich nutty flavors and a complex, leathery aftertaste. Illusione cigars are the prototypical boutique smoke, and this is the best showing ever for the brand.
Photo used with credit: Supremo Tabako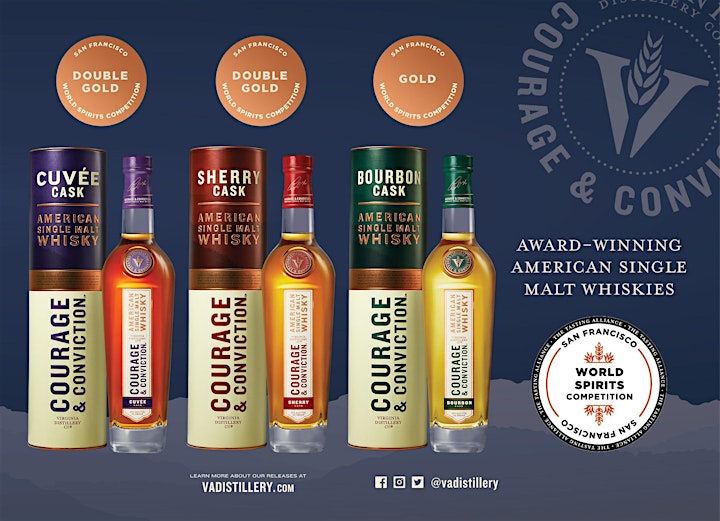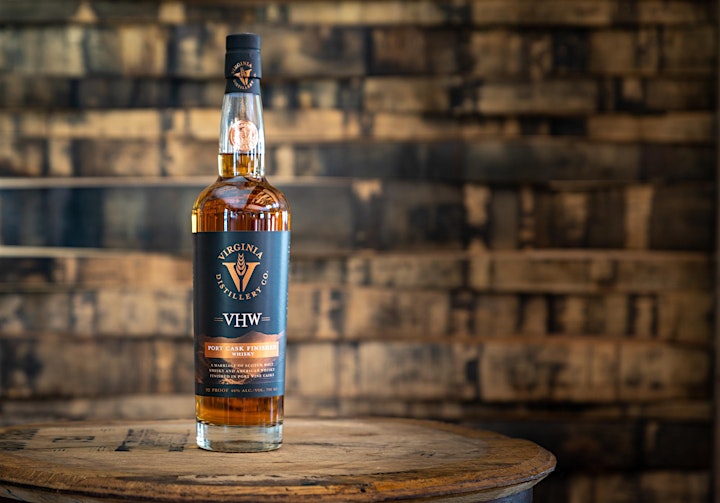 With the courage to create our own traditions, and the conviction to remain true to ourselves and our home, Courage & Conviction sets the new standard for American Single Malt whisky, rivaling the finest in the world.
Using the highest quality malted barley and fresh spring water fed from the Blue Ridge Mountains, our spirit was developed to leverage Virginia's climate, allowing the broad temperature shifts to add depth to our whisky. Hand-hammered copper pot stills crafted in Scotland are used to distill our spirit using time-honored techniques. What makes us a distinctly American whisky, and defines our signature taste, is our unique combination of casks aged in Virginia's climate. Aging in exceptional casks adds intensity and complexity to the spirit.
The Fine Print / FAQ
You must be 21 or older to purchase tickets to this event. Those under 21 will not be allowed entrance into the venue.
Cigar purchase is included in ticket price
By signing up for this event, you give FineTobaccoNYC permission to send future cigar event invites via email.
What is your refund policy?
A full refund in the form of credit toward a future Fine Tobacco NYC event is available until 1 day before the event. 
Why do tickets cost a small amount more than advertised?
Eventbrite charges a small fee on each ticket sold which is added to the flat price of the ticket in return for use of the service. 
Do you have reserved seating?
Reserved seating is not available at Fine Tobacco NYC events. Guests are encouraged to arrive on time or early to have the best chance of securing the best seats.