Glenmorangie Single Malt Scotch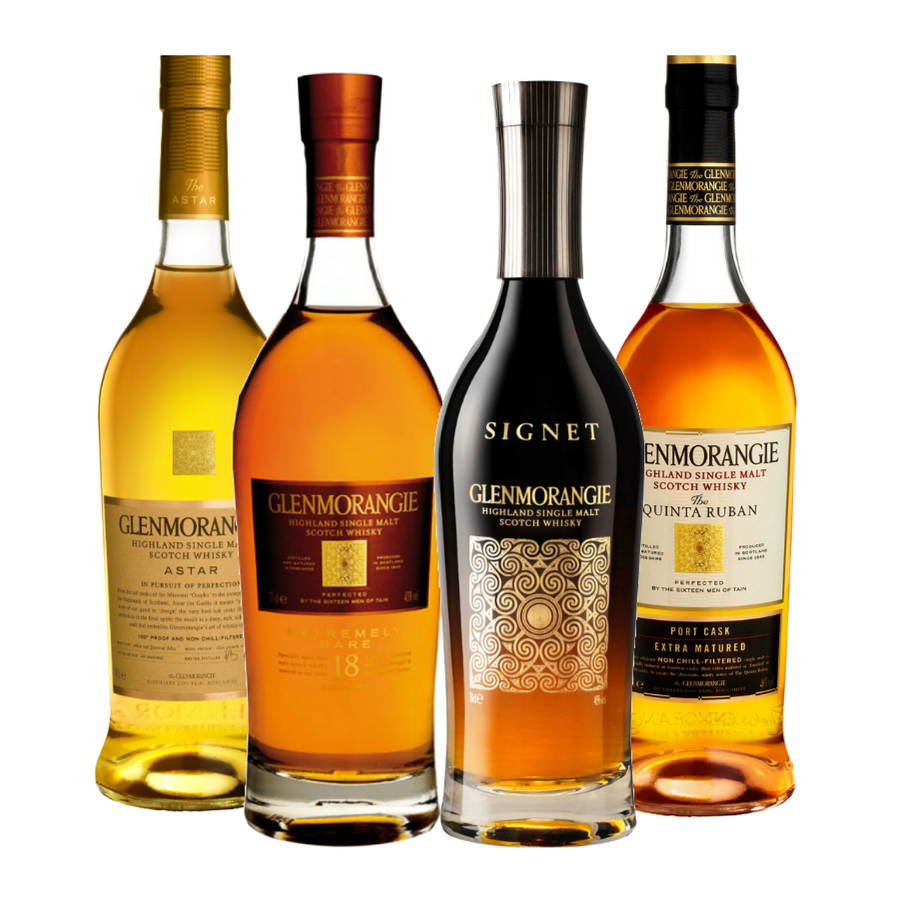 Our pairing for the evening is a true flavor bomb. These rare scotches are both heavily aged (the Signet contains scotches aged 35 - 40 years) and finished in world class casks (Quinta Ruban: Douro Valley port, 18 YO: bourbon & sherry, Astar: Missouri Ozark casks, Signet: American Oak.
Glenmorangie Quinta Ruban: A complex balance of sweet and dry flavours and an intriguing contrast of smooth and crisp, cooling textures.
Glenmorangie 18 Year: Melting honey, creamy malt and aromatic florals that segue into the warm, syrupy nuttiness of hazelnuts and walnuts from the Oloroso sherry casks in which the whisky is matured.
Glenmorangie Astar: Crème brûlée topped with pineapple, poached pears and apricot, dusted with nutmeg.
Glenmorangie Signet: Sweet, syrupy cinnamon, dries, huge cocoa, oranges, lychees, and malt.