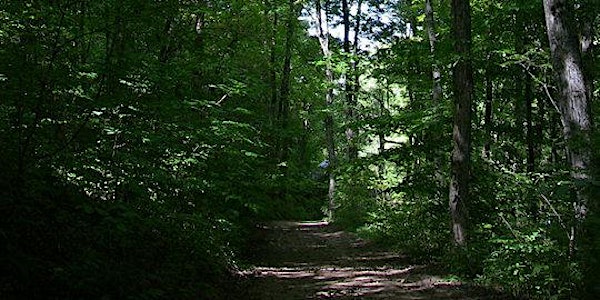 Private Spiritual Direction Sessions- Attuning to the Wisdom of Nature
Location
Penuel Ridge Retreat Center
1440 Sams Creek Road
Ashland City, TN 37015
Artist, naturalist, and soul care practitioner Susan Ernst provides private "Nature as Spiritual Director" sessions at Penuel Ridge.
About this event
Penuel Ridge Retreat Center now offers personal, private spiritual direction under the guidance of Susan Ernst, graduate of Yale Divinity School's Religion and Ecology and holds a certificate in spiritual development from the Selah Center for Spiritual Formation.
Mystics, philosophers, poets and ordinary people through the centuries understood the "natural world" to contain valuable life lessons. Often referred to as the Book of Nature, people found metaphors, patterns, and inspiration for life when they spent time out of doors. Can we learn and integrate those lessons for ourselves? How might spiritual direction be enhanced when practiced in natural surroundings?
Many people express a closeness to God/the Divine when they experience awe generated by some aspect of the natural world. Have you noticed this? The feeling of a warm breeze across your face; the surprise sighting of a magnificent bird or delicate wildflower? What might these fleeting moments mean for your spiritual life?
What if spiritual direction looked like this: Identifying and naming your question with a director, then walking through the natural landscape in a receptive mode, listening for an answer?
Spiritual Director: Susan Ernst describes her love for and connection to the natural world as a lifelong experience. A master naturalist (Connecticut Audubon Society), Susan was the first person to enroll in, and graduate from, Yale Divinity School's Religion and Ecology master's degree program in 2018. Susan also received a certificate in Nature Contemplation and Creation Care from the Center for Religion and Environment at the University of the South in 2017, and a certificate in spiritual direction from Selah Center for Spiritual Formation in Nashville, TN in 2019. Susan continues to explore the connections between nature, creativity and spirituality and guides others in their own explorations through workshops, retreats, and spiritual direction.