Description
Join us for a night of empowering women!
Buy tickets HERE
Three Journeys. One Mission. To Save the World.
Women Like Us is a call to action for women everywhere to use their innate skills of compassion, courage and voice to confront injustice and promote equality and education for all humanity. Film Producer Sally Colon-Petree, Award-Winning Journalist Catt Sadler, and Activist and Author Linda Rendleman travel the US and Kenya and engage in conversations with over 14 women influencing change around the world.
Join them as they learn from powerful role models such as Ida Odinga, former First Lady of Kenya; CNN Hero Robin Emmons; Dianne Husdon, Executive Producer of The Oprah Winfrey Show; Deb Meyers of One Girl Program, and many more...
Buy tickets HERE
Watch the trailer here: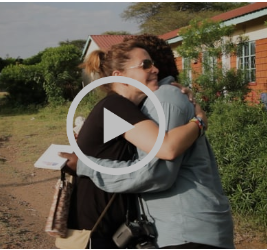 Buy tickets HERE
The hosts receive no compensation from the screening -- all proceeds go to the filmmakers, the distributor and the Women Like Us Foundation
Buy tickets HERE