Description
DIG THIS! This is an INVITE ONLY event. Tickets will be onsale to our alumni ONLY from January 26th 2018 until April 24th, 2018. $200 deposit with $200 due on the first day. IF you know about Super Dave, then you know, this is NOT to be missed! This is awesome serious business training you will not find elsewhere. Get in it!
This class will sell out fast!
SATURDAY JUNE 23 & SUNDAY JUNE 24, 2018
OnSight Firearms Training presents:
SUPER DAVE HARRINGTON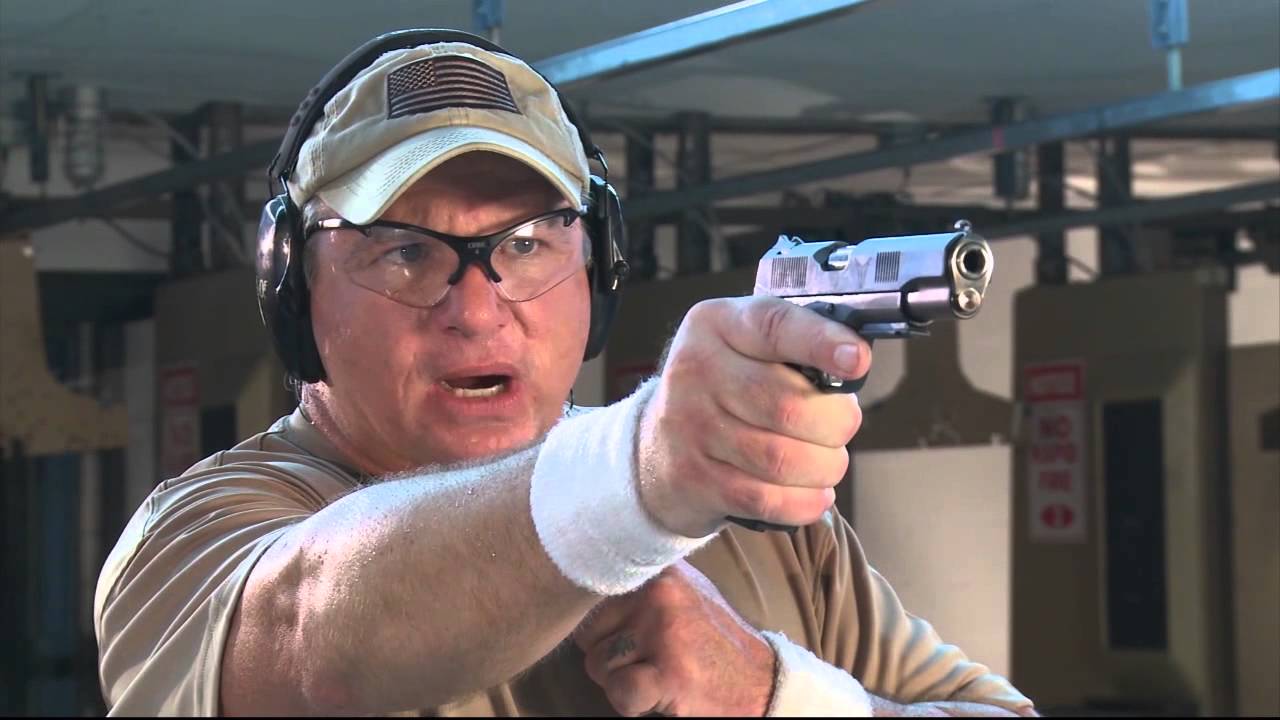 Westchester County Blue Mountain Sportsman's Center Police Range #1 - 183 Watch Hill Rd, Cortlandt Manor, NY.
ABOUT SUPER DAVE HARRINGTON:
Dave Harrington is an International Level Weapons & Tactics Trainer, and National Level Competitive Shooter. Dave has an extensive background in the U.S. Army Special Forces and has earned the respect of his peers in both the shooting industry and competitive shooting communities with his technical knowledge base and on demand shooting ability.

Dave has developed his own training methodology, and training programs that provide a solid balance of technical shooting instruction and his guidance for the tactical application of fire for "problem solving". The high value aspect of Dave's approach to training is he is not a "lock step" trainer. Dave's powers of observation and analytical skill allow him to immediately and continuously evaluate each individual's ability and advise accordingly. Dave does not waste time, energy, or resources on topics that you readily understand and are capable of demonstrating based on his analysis of your performance. Dave will take you as far as he can based on your demonstrated performance and willingness to apply yourself.

Military Awards:
The Meritorious Service Medal (3), Army Commendation Medal (5), Army Achievement Medal (4), Good Conduct Medal (5), Airborne Wings, Jump Master, HALO Wings, Special Forces Tab, Ranger Tab, Expert Infantry Badge.

Special Operations Training Certificates:

United States Army Special Operations Command Security Managers Course (8B-F7) / May 21, 1999

Special Operations Target Interdiction Course (SOTIC / 2F-F67/011-ASIW3) November 15, 1996

Special Forces Assistant Operations & Intelligence Sergeants Course (011-18F40) / September 20, 1994

Military Freefall Parachutist Course (2E-SI4X/ASI4X/001-ASIW8) / March 18, 1994

Special Forces Weapons Sergeant Advanced Noncommissioned Officers Course (011-18B40) / December 9, 1993

Instructor Training Course (ITC/H Identifier) / April 2, 1993

Anti-terrorism Instructor Qualification Course (AIQC / 5k-F5/012-f30) / June 5, 1992

Individual Terrorism Awareness Course (INTAC / 3a-F40/011-f21) / May 22, 1992

Special Forces Advanced Reconnaissance Target Analysis and Exploitation techniques Course (SFARTAETC) / August 9, 1990

Special Operations Weapons Sergeant Course (011-18B30) / August 8, 1988

CMF 18 Basic Noncommissioned Officers Course (011-18B30) / August 8, 1988

Additional Military and Civilian Certificates of Training:

Rogers Tactical Shooting School (Advanced Qualifications) October 22, 1999 & June 21, 2002

Glock Armorer Course / June 28, 2002

Beretta Armorer Course / March 23, 2001

United States Marine Corps High Risk Personnel Course / June 27, 1997

FBI Firearms Instructor Qualification / December 16, 1994 & September 19, 1997

Department of Energy Force on Force Controller Training / September 26, 1997

United States Nuclear Regulatory Commission system analysis / November 17, 1997

Secret Service Firearms Instructor Qualification, received High Overall Shooter Award / December 13, 1996

NC Criminal Justice Education and Training Standards Commission for Laws Governing Concealed Handgun and Use of Deadly Force / Current since October 27, 1995

NRA Certified Instructor for: Pistol, Rifle, Shotgun, Home Firearms Safety and Personal Protection / Current since August 31, 1995

Military Operations on Urban Terrain / September 4, 1987

Primary Leadership Development Course / June 26, 1987

Ranger School / RGR CLASS 2-87 / January 22, 1987

"Light Fighters Combat Leaders Course" / September 19, 1986

Advanced Individual Training – MOS 11C100 / May 8, 1986

United States Air Force Security Specialist Course (PDS CODE ZKA) / May 20, 1985
$400.00
PLEASE NOTE There is a $200 DEPOSIT upon registration.
(all deposits are transferable but not refundable)
Balance of $200 due on the first day of the class - CASH ONLY!
All students must have their NY pistol permit.
This course is designed to introduce the beginner or intermediate shooter to the art of defensive and tactical pistol shooting.
Start time is 9:30am. Students are expected to arrive no later than 9:15am for set up and range safety briefing. Do not be late, your time is everyone else's time!

COURSE BREAKDOWN:
- Range orientation
- Firearms safety
- First aid procedure
- Warm-up drills
- Ready positions
- Close quarters engagements
- Drawing and re-holstering techniques
- Search & scan / situational awareness
- Single hand techniques (right and left and transitions)

- Moving and shooting / shooting and moving

- Failure drills
- Presentation & draw techniques
- Turning and shooting
- Cover versus concealment
- Seated position shooting
- Close range speed shooting
- Dueling
- Team tactics

EQUIPMENT LIST:
-Quality functional semi-automatic pistol
-5 magazines minimum
-Minimum of 2,000 rounds of brass cased ammunition (no steel cased ammunition) YES, 2,000 rounds!

- 5 rounds of dummy ammunition
-Belt mounted, dominant side holster or Brokos type battle belt with Leather or kydex holster —PLEASE NO flimsy nylon or cloth holsters. NO BLACKHAWK SERPA, FOBUS, or Uncle Mike's holsters. We strongly recommend Black Point Tactical (see info below), Raven Concealment, G-Code, Black Center Tactical, CandG Holsters, etc.

-Magazine or loading device pouches / magazine carrier, etc.
-Ammunition dump pouch (optional) - we will have several on hand to loan.

-Sturdy belt at least 1.5" wide
-Footwear suitable for rapid movement and turning with good ankle support.
-Clothing suitable for training in any weather – long pants – long sleeve shirt, hoodie or jacket for cold weather.

-Wraparound eyewear, polycarbonate lenses or non-shattering prescription glasses
-Earmuffs and earplugs
-Notebook and pen for note taking

-Humble willing to learn attitude
For more information or questions please contact: info@onsightfirearmstraining.com
ADDITIONAL INFO:
This course is limited to 14 students only. First 14 to buy tickets will attend.
Students are encouraged to bring their own lunch and beverages.

Private and group shooting lessons available - Rifle - Pistol - Shotgun
Women's classes available.
New York (resident) pistol permit classes, Utah, Connecticut, Maine, New Hampshire, Florida, Virginia, Arizona, Massachusetts non-resident carry permit classes available.

For more info:
info@onsightfirearmstraining.com
www.onsightfirearmstraining.com

BLACKPOINT TACTICAL HOLSTERS
http://www.blackpointtactical.com/
OnSight Firearms Training has partnered with BlackPoint Tactical to give our customers
a great deal on the best kydex holsters on the market!
BlackPoint Tactical manufactures a full line of KYDEX products built around the ideas of comfort and concealment. BlackPoint Tactical produce hand crafted products which are entirely Made in the USA. They strive to produce a top quality product exceeded only by the level of customer service provided. Please visit their website and if purchasing, please use coupon code: OFTUSA for a nice discount!

UPDATED CLASS LIST FOR 2018:
please go to: https://www.onsightfirearmstraining.com
CUSTOMER REFUND REQUESTS OR CUSTOMER CANCELLATIONS
Class Transfer: With 48-hour advance notice of event date we will reapply your deposit to another class of your choice.
Cancellation Refund: Refunds for 75% balance of deposit amount, if no transfer is possible, but ONLY if we are notified of the cancellation up to 48-hours in advance of event date.
No-Call/No-Show: Participants who do not show to the event without prior 48-hour notice forfeit their deposit.