| | |
| --- | --- |
| Private Photography Workshop with Dan Ballard | |
Event Details
 The sky is the limit with these one-on-one or small group photography workshops.   Dan is available to come to your location or to travel with you anywhere in the world to be your personal photo instructor!   You pick the location, or let Dan help you decide on the best possible location based on your style.
All levels of experience welcome, from complete beginner to professional!
Any location is suitable for this type of instruction from your local City Park to India!
Dan Ballard Photography
For more info or to discuss workshop ideas contact Dan Ballard @ 719 469-0608 or dan@danballardphoto.com
---
 Private Workshops
USA
1 - 2 people                                   $600.00 per day
     2 day Minimum. 
     20% discount 4 or more days.
Worldwide
1 - 2 people               4 days            $2400.00
                                7 days            $3300.00
                               10 days           $4000.00
Contact Dan about groups of 3 or more.  
*travel expenses to & from the location plus accommodations & meals for Dan must be added to the cost per day. 
---
Terms & Conditions:
Deposits - The  deposit amount specified with each workshop is due at the time you book a workshop. Your space is not reserved until we receive your deposit. The full balance is due 30 days prior (or on the date specified on the workshop page)  to the start of the workshop. If we do not receive your balance by this time, we reserve the right to cancel your workshop and/or fill your spot off of a wait list. In the event of such a cancellation, no refunds will be provided.
Cancellation, Refund & Delay  Policy - All workshop schedules and plans are subject to change at our discretion depending upon weather, health and safety considerations, or any other factor related or unrelated to photographic opportunities as we see fit.  Full refunds of all monies paid will be made if a workshop is canceled by us or if the workshop is rescheduled and you are unable to attend on the new date.  Dan Ballard Photography is not responsible for any other costs which participants may have incurred, including but not limited to travel, car rental, lodging, insurance, photographic purchases and/or rentals.
If you cancel your workshop  the following applies.  If cancellation is received at least 90 days prior to the start of the workshop, the deposit can be applied to another workshop of your choice.  For cancellations received 31 - 89 days prior to the start of the workshop the deposit will be forfeited.  For cancellations received 0 - 30 days prior to the start of the workshop, all deposits and workshop fee's will be forfeited.
No refunds will be given for delays or cancellations due to inclement weather, flights, or other events beyond our control, either before, during, or after your workshop. We are not responsible for any additional costs you may incur due to delays or cancellations.  
Where

This workshop is available world-wide.




Organizer
Dan Ballard Photography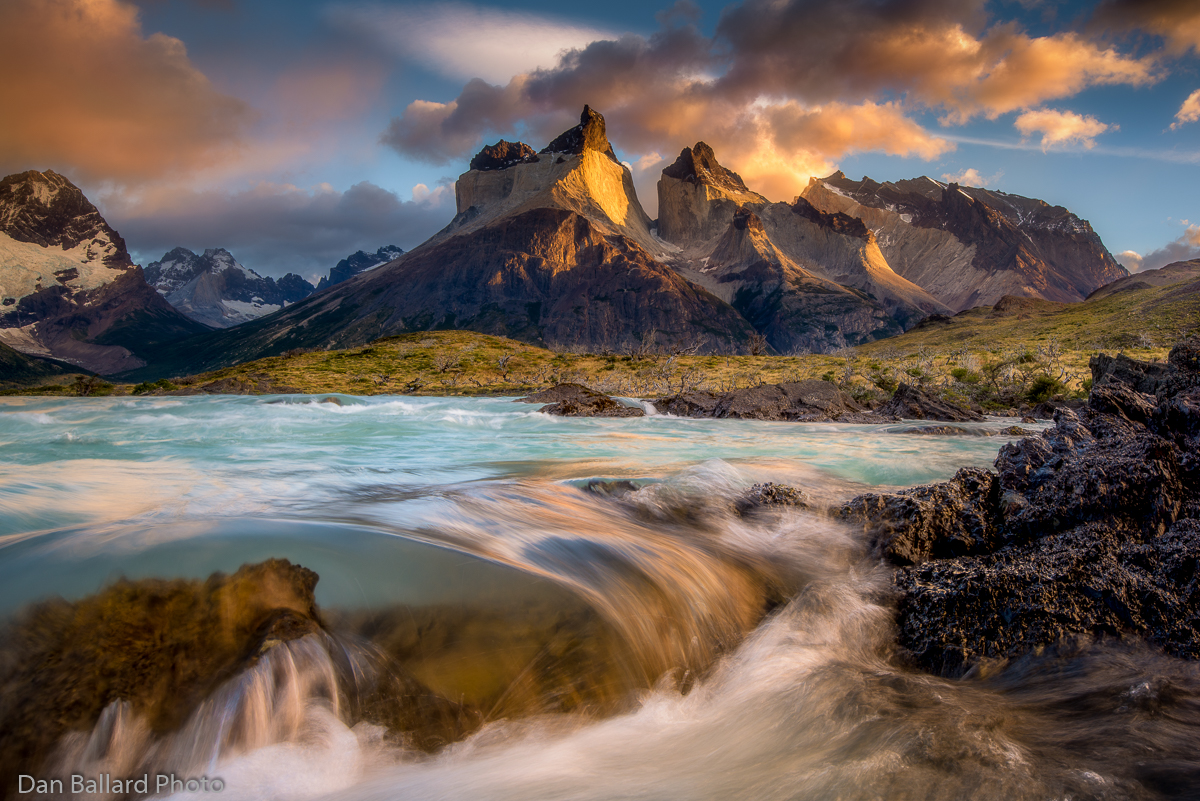 ---
Dan Ballard is an internationally known travel and landscape photographer and keynote speaker. He gives presentations on photography around the world at symposiums, festivals, trade shows and workshops.


Dan has visited over 60 countries on five continents around the globe, and his work has attracted the attention and praise of some of the biggest names and companies in the photo industry.  Dan's images have been on display around the U.S. in museums and galleries, and he has sold images to clients around the world, including The National Geographic Society and The Travel Channel. He is proud to be on the Mpix, Zenfolio and BlackRapid Pro Teams, and to have strong working relationships with the most trusted names in photography, including SanDisk, ThinkTank Photo, Nik Sofware, and Really Right Stuff.  His images have been published in magazines and calendars worldwide, and he has won or been a finalist in numerous prestigious competitions. Large, framed prints of his work can be found at stores around the country. Dan's image "Let 'er Fly" was recently featured in a Smithsonian Channel episode on what makes an award-winning image.


---
---