Description
Private Painting Classes in Acrylic
with Tesia Blackburn in her San Francisco studio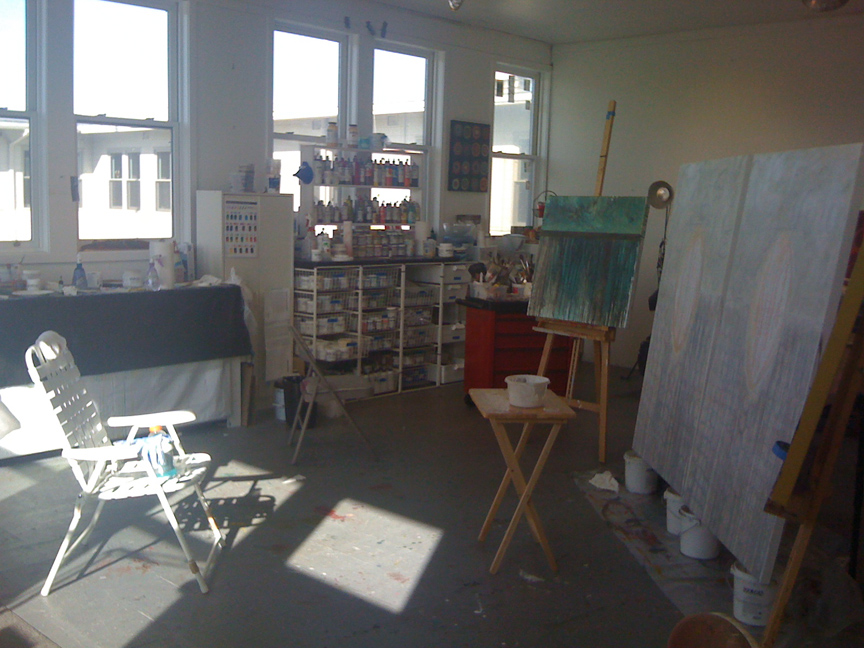 In these one-on-one acrylic painting classes you decide what you want to learn. And I deliver it. You may have heard that I've got some serious acrylic chops. Anything you want to do or know about painting in acrylic, I can take you there. No kidding.
Beginner? I'll get you started and guide you every step of the way.
Seasoned artist? I'll help you shake out the cobwebs and get new mojo.
A one-on-one intensive will provide the groundwork that you need to make some decisions about what you like and what you don't. Read the entire description on my website.
You will receive a detailed email with a map, suggested materials and more information when you register.
You will also get a followup email with homework, suggested reading and some projects to work on. I'll also check in on you after the private session to see how you're doing.
All Private classes are six hours in length and begin at 11 am.
All paints, mediums and gels are provided.
Traveling from out of town for a class with me? See the FAQ on my website about travel to and from the studio, shipping supplies to the studio, shipping your work back home and more information.
PLEASE NOTE:
Registration covers up to two students in a private class.
Class fees are not refundable. Read the Class Policies on my website.
Once you register your date cannot be changed. Please choose your date carefully.
By registering you are agreeing to these policies.
Please feel free to contact me with any questions or if you need a date not listed.
Thank you! ❤️