Description
Meditation is an ancient practice that can help bring your awareness into a direct experience of the present moment. Studies are proving the benefits of meditation on overall health and well being, particularly when it comes to overcoming stress and anxiety.
The Ascension meditation techniques are ancient but perfect for the modern busy mind. They can be practiced sitting comfortably in a chair with your eyes closed and perhaps uniquely among meditative practices, can also be used with your eyes-open while you are engaged in your daily activities.
If you are looking for a self sufficient meditation practice that will enhance all areas of your life, look no further. Ascension meditation is easy to learn, simple to practice and very effective, making it suitable for beginners or advanced meditators alike.
The Ascension Meditation Courses are relaxing and easy, offering effective tools to help bring inner calm and clarity into your life!
---
ASCENSION MEDITATION ONE-ON-ONE COURSE

Times
4 x 2 hr classes to complete the Course
Price
$120 per (2hr) class
Total Course cost $480

Course location
Course venues are organised around Byron Bay based on convenience and mutual arrangement. Times can be arranged by phone or email.
How to register
Select a date (can be changed later) and secure your booking by payment of your first Course Session.
Note; if you require another date or time please contact Anya 0423 214 844.

Bonus
As an added bonus, on completion of the Ascension meditaiton Course you will be added to the Ascenders of The Bright Path list which will allow you to repeat the same Course as many times as you want anywhere in the world for free.
Group Ascension Meditation Courses
See world-wide Courses here.

---
Meet your Self DISCOVERY TOUR GUIDE

Sonja has been practicing Ascension Meditation since 2013 and began teaching Ascension after attending 6 months of the 'Mastery of the Self' Course held in Spain with the Ishayas of The Bright Path. Her teaching name is Anya Devi and since completing the Mastery Course in 2014 she has held introduction talks on Ascension meditation, taught group Meditation Courses and facilitated one-on-one courses and retreats in Australia and Bali Indonesia.
Apart from teaching meditation Sonja is a creative fantasy artist and writer of personal development, self-publishing the Little Wings Book of Guidance and Oracle Cards. The Guidance Set features hand drawn images with insights and reminders about Real Love and intuitive Guidance.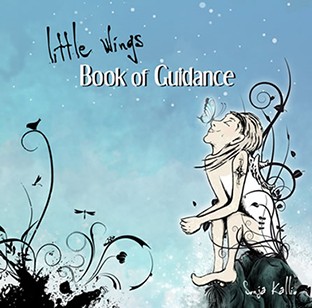 Little Wings Book of Guidance
Illustrated and written by Sonja Kallio, 2012

---

MORE ABOUT MEDITATION

What is Ascension Meditation and what will I learn on the Course?
Read about Ascension (download)
A Mindful Choice, a stunning documentary that shows the powerful, positive impact the practice of Ascension has on people's lives. See Trailer
Ascension Meditation Courses worldwide and The Mastery of the Self Course at www.thebrightpath.com
Group Ascension Meditation Courses - Australia
Select a date and dive into an effortless Meditation practice that will enhance all areas of your life!