Private Lecture & Tour @ Bialystoker Synagogue, Lower East Side Hidden Gem
New York Adventure Club | www.AdventureClub.com
About this event
What's one of New York's largest active Jewish Orthodox congregations doing inside a former church, which was voted one of America's 10 most beautiful, inspiring, and unique synagogues by the National Trust for Historic Preservation? Now's your chance to step inside this nearly 200-year-old building to see one of the most ornate houses of worship in all of New York.
Join New York Adventure Club for a private lecture and exploration of the Bialystoker Synagogue — opened in 1905 by the Bialystoker congregation, this landmarked synagogue in the Lower East Side was transformed during the Great Depression to house one of NYC's finest sanctuaries, as a way to provide a sense of hope and inspiration to the community.
Led by a guide from the Lower East Side Jewish Conservancy, our unique experience through this breathtaking orthodox synagogue — which is not normally open to the public — will include:
An overview of 19th-century New York, and the struggles faced by the first congregation of Polish immigrants in the Lower East Side
The history of the building, which was originally built using Manhattan schist in 1826 for the Willett Street Methodist Episcopal Church
A discussion around the stunning art and architectural pieces around the synagogue, including numerous hand-painted murals, original stained glass windows, and the stunning bima and ark — both believed to have been hand-carved in Italy
A multi-floor exploration of the landmarked synagogue to see its most historic elements, from the breathtaking main sanctuary, to a memorial dedicated to a famous American gangster, to evidence that the building was a stop on the Underground Railroad
Click here to see pictures from one of our last trips to Bialystoker Synagogue.
See you there!
*A portion of the proceeds of this tour are returned to the synagogue
**Please dress respectfully out of respect for the congregation. Women — skirts above the knees and halter tops are not allowed | Men — head coverings are required (kippahs will be provided at the door, but you may also wear a baseball cap).
***Due to COVID-19, wearing a mask is required for this indoor lecture and tour unless fully vaccinated (proof is required upon entrance)
Disclaimer
By attending a New York Adventure Club experience, you accept our terms of service.
Categories: In-Person, Houses of Worship
Organizer of Private Lecture & Tour @ Bialystoker Synagogue, Lower East Side Hidden Gem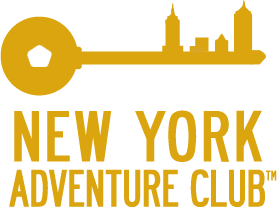 NEW YORK ADVENTURE CLUB
Unlock Your City
We give you insider access to the city's best-kept secrets. But we're so much more than a tour company.
WHO WE ARE

We are a community-driven club that curates the most unique experiences in town, with a focus on history and storytelling. We show you a city you never knew existed, and offer a community you can't live without.
You won't find our special-access tours and exclusive events anywhere else. Think after-hours tours of New York City's most celebrated spaces, themed parties in unexpected locations, and weekend excursions to incredible destinations. All of our events end with social hangouts so you can meet people who love exploring as much as you do.
THE 'CLUB' IN NEW YORK ADVENTURE CLUB

Our current community is more than 23,000 members strong and includes everyone from recent NYC transplants to lifelong residents. Whatever borough you're from (or city or country, for that matter), we'll make it easy for you to take full advantage of the unique places and great people this city has to offer.  
WHERE WE GO
To ensure a one-of-a-kind experience each and every time, we handpick events and outings specifically for the New York Adventure Club community. Recent events include:
* An after-hours tour of New York City Hall
* Special access into some of New York's most coveted private social clubs, including the Explorers Club and National Arts Club
* Petting baby kangaroos, holding sloths, and feeding leopards at Staten Island Zoo

* An NYPD Precinct tour, including a meet-and-greet with detectives and Emergency Service Unit crew members
* A tour of the Polish Consulate led by the Consul General and Vice Consul General of Poland

* A special-access tour of Brookhaven National Laboratory and its Relativistic Heavy Ion Collider (RHIC)
* A Halloween party in a historic gothic crypt, complete with a five-piece brass band
Subscribe with our newsletter to get the inside scoop on the city's most interesting events: http://eepurl.com/1cnVH
Unlock Your City with New York Adventure Club