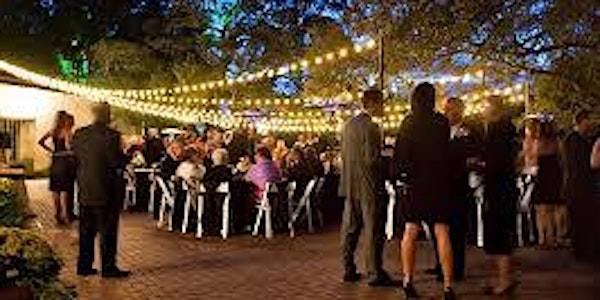 Private Investor BBQ and Pitch
When and where
Location
Atherton El Camino Atherton, CA 94027
Description
This is not an Angel launch event but we are a promotional partner only. This is the 3rd event after a highly successful first event in Sept. You do not get a ticket here, you apply to attend . T
All verified accredited investors will be invited and receive the address.

CALL MY CELL 310 6216850 if you need the address.
The home is off a drive way on El Camino in Atherton near Marsh.
_____________________________

You can apply for an invite for three options:
1. Startups apply to pitch (THIS EVENT IS FULL BUT WE WILL NOTIFY YOU ABOUT FUTURE EVENTS)

2. Investors apply to attend
3. Startups or tech companies, register to attend but not pitch

This investment fund partner is hosting an exclusive accredited private investor BBQ at their private large home in Atherton. They are seeking five highly innovative and promising startups for a pitch in this format: 4 minutes pitch, followed by questions and feedback.

All startups, attendees or investors will be vetted in advance before approval. Once you are accepted to attend, the host will contact you.
There is no fee to pitch, demo, or attend if selected. However, all the presentations for Nov 15 have been selected.

You can still attend and purchase a ticket for only $40 which includes full BBQ, drinks, and over 90 minutes of informal casual networking and meetings with investors during the BBQ.

All verified accredited investors or paid attendees will receive the address.

Startups:
Apply here for consideration. If the fund decides to consider your application, they will contact you directly for follow up and send you the investor list.
Are you a tech startup seeking seed, early or mid stage funding from angels?

Are you an ICO seeking accredited investors?

Are you an investor looking to meet other investors to share ideas or raise funds for your next round, and meet promising startups?
STARTUPS WHO CAN APPLY TO PITCH

ICO, crypto, and Blockchain

All areas of tech including:
sensors, hardware, software, devices and platforms for enterprise or consumer apps, fintech, mobile, Internet of Things, automotive, energy, security, hardware, agriculture.

Investors: If you are an accredited investor, you can also apply here to attend.
Also, don't miss these other Angel launch events:
Angel Launch Holiday Party Dec 5 in Palo Alto