Description
Art Bar 39 Private Event: Bachelorette Party! Bella S. is hosting this event at our Wine Bar/Cafe & Art Studio located at the Viking Plaza Mall in Alexandria! If you have been invited by Bella, we would love for you to join!
We are excited to get together for a fun night full of laughter and creativity! We will be creating our very own custom string art project! - Choose from our many template options available on the night! This project is so much fun and you get to take home your own originals that add to the decor in any room!
No artistic or creative experience is needed for this event as local Art Bar 39 instructors will walk you through step by step.
Rustic art starts at 10am, right in our studio in the Viking Mall.
You are also may eat & paint! we offer a nice variety of Flat Breads, Artichoke dip & Cheese Platters (not included in ticket price - see our Menu online at www.artbar39.com)
We now offer unique wines to from sustainable wineries around the world! including Hot Dish Red & Miniscato from our local Carlos Creek Winery.
We look forward to creating with you all!
Rustic String Art Tickets are $39
Create | Sip | Fun!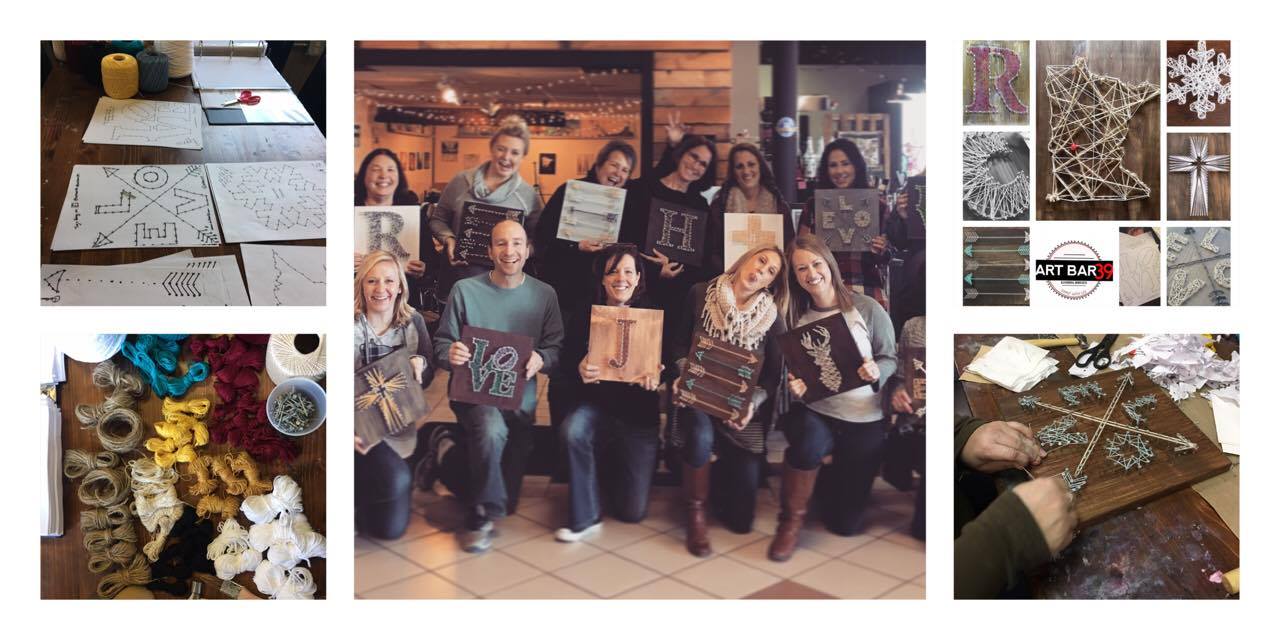 WWW.ARTBAR39.COM