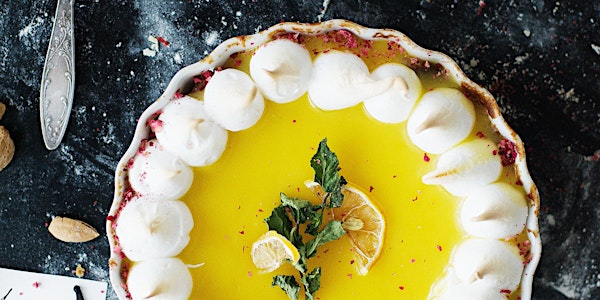 PRIVATE Divine Desserts Tasting Tour
When and where
Location
Meeting point Corner of Queen Street West & Gore Vale Avenue Toronto, Ontario Canada
Description
Just in time for the holidays! A perfect gift idea for you and your loved ones.
NOTE: This is a private tour that runs with minimum of 4 people. Book your day and choose your 2 hour time slot by contacting info@bareholistics.com.

The secret to delicious desserts lies in the ingredients, and in the way you eat them. Join us on Toronto's first sensory dessert tasting tour of divine flavours and textures, led by a local holistic nutritionist. This is not just any tasting tour, it's indulgence of sweet pleasures through the power of mindful eating.

You will be awed, wowed and inspired! If you are a foodie, you will love this tour. If you are not a foodie, we might just convert you into one. :)

Come indulge in desserts with all your senses!

Highlights:
Taste desserts made with highest quality ingredients.
Tantalize your senses with a blind tasting session.
Awaken your taste buds through mindful eating techniques.
Sample melt-in-your-mouth works of sweet art.
Hear the inspiring stories of some of Toronto's best dessert spots.

What makes us unique?
The tour is hosted by a local holistic nutritionist who is passionate about high quality desserts. She will delight you with Toronto's best sweet spots that use only the freshest, most natural, highest quality ingredients in their dessert creations. She will teach you how to satisfy your sweet tooth without the guilt of consuming too much sugar. Learn the secrets behind some of the most delicious local desserts prepared fresh from scratch using traditional preparation methods.

Included:
5 stops with mouth-watering tastings.
Blind tasting and sensory exercises to elevate your tasting experience.
Mindful eating techniques to awaken your taste buds.
Secret insights into the dessert world.
A walk through the historic Graffiti Lane (depending on the time of day).

Not included:
Transportation to and from the meeting point.
Hotel pickup and drop-off.
Gratuities.

What to bring:
Dress comfortably, bring water and a curious appetite for sweets.
Rain or shine, we're on!

Meeting Point: Queen Street West & Gore Vale Avenue – Corner of Trinity Bellwoods Park
Tour length: approx. 2 hours
---
What others say about the tour:
Excellent tour! The desserts were delicious, with ingredients that were unique and natural. Lusine was very accommodating with my particular situation of being solo traveler from the U.S. visiting Toronto. She was very informative and passionate about the desserts, nutrition, and that Toronto area! My sweet tooth was satisfied and I learned some new things. I would recommend this tour to others. Thanks, Lusine! - Ramon
Fantastic! Loved all the dessert spots we visited. Lusine was informative and highlighted our tasting experience by encouraging us to use all of our senses. Detours around the city was a bonus! A great way to explore the city. - Cindy
Great selections of yummilicious treats! Thanks Lusine for a great experience and discoveries of Toronto's dessert treasures! If you did not introduce these places I'd never have guess they were such awesome places to satisfy all our senses from scent, sight to taste. Loved the gelato place that you took us to! - Gigi

*This is a great event for a holiday gift idea, christmas present, date night, family outing, singles outing, girls night out, a birthday gift idea, corporate event, team building activity, bachelorette party, mix and mingle, networking. If you're looking for things to do in Toronto, here is a unique experience not to be missed.