Join us for a family style dinner & conversation with Quelcy Kogel, author of The Gluten-Free Grains Cookbook.
About this event
Local food & prop stylist, blogger Quelcy Kogel loves to cook and bake for others. Sharing food is the heart of her seasonally-inspired blog, WithTheGrains, but with gluten intolerances and celiacs diagnoses on the rise, she found her love of grains often meant not all of her guests could share the meal, so she started to experiment and expand. The result is her brand new cookbook - The Gluten-Free Grains Cookbook (Page Street Publishing).
Mediterra and Quelcy are joining forces for a private, gluten-free dinner to bring the book to life. Whether you're a strict gluten-free eater or just someone looking to add variety to your meals and more wholesome ingredients to your pantry, this evening is for you! We'll enjoy several dishes and desserts inspired by the book, learn more about the grains featured and talk about Mediterra's own efforts to provide a more inclusive menu.
More About the Book
The Gluten-Free Grains Cookbook: 75 Wholesome Recipes Worth Sharing
Whether you're a strict gluten-free eater, or just looking for more variety, Quelcy Kogel wrote this book for you. She crafted these brand new recipes with the notion of coming together and sharing in mind, so there's truly something here for everyone in these seasonally-driven dishes.
75 naturally gluten-free recipes
21 vegan recipes/vegan options
14 recipes for meat eaters (often with vegetarian substitutions)
A recipe to share with your pup! (yes, that's right! Quelcy's pup Julep makes a cameo!)
Tips, tricks, and substitutions to help you experiment, learn and grow with this book
Beautiful imagery to inspire your tablescapes and gatherings
These are brand new recipes for breakfast, brunch, meal prepping, weeknight mains, Sunday suppers, appetizers, sides & salads, soups, and Quelcy's personal favorite… dessert!
Pictured below: Quelcy Kogel, photographed by Noah Purdy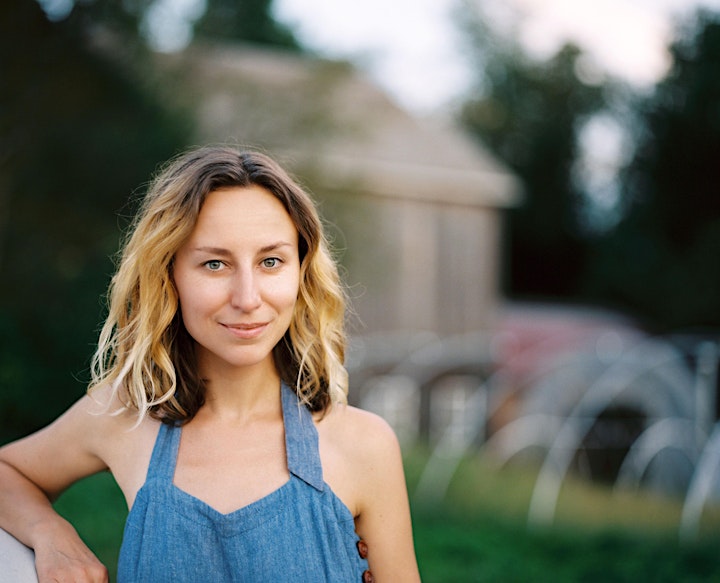 Organizer of Private Dinner with Quelcy Kogel, author of The Gluten-Free Grains Cookbook