PRIVATE DINNER WITH NY TIMES COLUMNIST JIM DWYER, FCRH '79 , TO FUND THE NE...
Description
PRIVATE DINNER WITH NY TIMES COLUMNIST JIM DWYER, FCRH '79, TO FUND THE NEWLY ESTABLISHED REV. JOSEPH M. MCSHANE FCAA STUDENT ACHIEVEMENT AWARD
The Fordham College Alumni Association (FCAA) is proud to announce the first in a series of marquis dining events with prominent Fordham personalities – an intimate evening with Jim Dwyer, FCRH '79, columnist for The New York Times and a two-time Pulitzer Prize recipient.
Proceeds will benefit the newly established Rev. Joseph M. McShane, SJ, FCAA Student Achievement Award, designated for a student, not currently on scholarship, who demonstrates extraordinary academic and extracurricular accomplishment during his or her time at the university.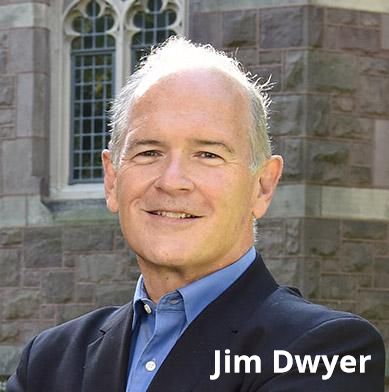 This event is limited to 12 guests and will be held at Fordham Lincoln Center's exclusive President's Dining Room on Thursday, May 9, 2019, from 6:30 to 9:30 pm, 113 W 60th Street (on the corner of Columbus Avenue), NY, NY 10023.
Your tax-deductible donation of $500 will include dinner, an open bar and two hours of conversation with Mr. Dwyer on a wide range of topics, including his New York Times experiences, working as a reporter in New York City, the evolution of journalism, digital media, issues of local and national importance and, of course, Fordham.
About Jim Dwyer
Jim Dwyer, a native New Yorker, has spent most of his professional life covering the city as a reporter, columnist and author. He joined the Times in May 2001 after stints at the Daily News, New York Newsday and several papers in northern New Jersey. His work for The Times has included coverage of 9/11, the Iraq War, the 2004 presidential campaign and law enforcement surveillance of political activities. He has written the About New York column since 2007. The winner of the 1995 Pulitzer Prize for commentary and a co-recipient of the 1992 Pulitzer for breaking news, Mr. Dwyer is also the author or co-author of six books.
The Rev. Joseph M. McShane, SJ, FCAA Student Achievement Award
In conversation with the FCAA, Father McShane, president of Fordham, suggested the creation of new student award based on his observation that many Fordham students make extraordinary strides once they arrive at the university, even if they didn't enter on scholarship. He believed those students should be rewarded for their achievements. The FCAA agreed and informed Father McShane that it would establish the award and that it would be named in honor of his significant contributions to Fordham students. Read more about Father McShane here.
About the FCAA
The Fordham College Alumni Association, an independent, non-profit volunteer organization, seeks to strengthen the bonds of alumni – to each other and to the college and university. The organization provides scholarships and grants to current Fordham College students and holds professional networking events for alumni. Members are Fordham College graduates and students who have attended for more than one year.