Event Information
Refund policy
Refunds up to 7 days before event
Digital privacy and security training for everyone.
About this event
Personal information leaked in data breaches, shared on websites by data brokers, and stolen by hackers, all pose a threat to the privacy and security to everyone. This is especially true for those whose occupation or publicized actions draw unwanted attention. The need to safeguard and limit the sharing of personal information is necessary to help people protect themselves and their families.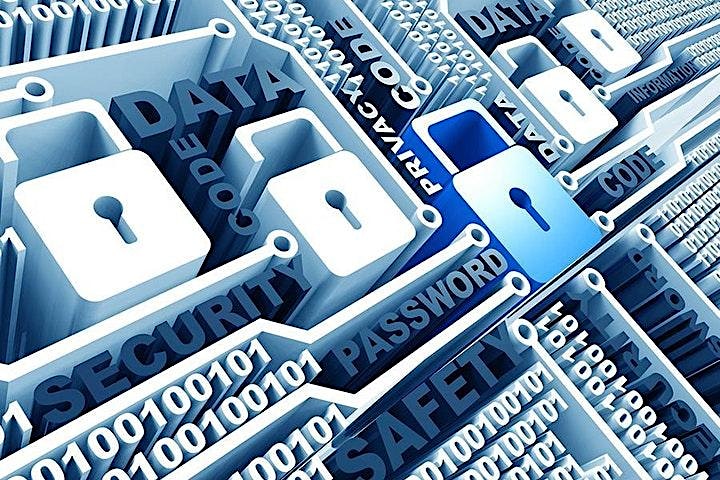 This 1-day training presentation explains in an easy to understand, non-technical manner how personally identifiable information (PII) ends up on public databases and people search websites, offers ways to help ensure the privacy of home address information, and discusses techniques to help enhance personal privacy and security.
Topics include:
Locating and removing personally identifiable information (PII) found online
How to eliminate the sharing and exposure of personal information
Best practices for digital device security (computers, smartphones, tablets, etc.)
Digital identity management (D-IDM)
Utilizing secure phone and email communications to protect personal information (COMSEC)
Considerations for using social media accounts
How to make secure and anonymous financial transactions
Changes needed in habits to prevent personal information from being shared or leaked
Techniques for protecting against doxing
What others have said about this course:
"In my almost 2 decades of law enforcement, I've only had one other class that rivals this in terms of a damn near vertical learning curve. Any compliment I could give would still fall woefully short. Your course didn't expand my mind, it blew it apart. Your knowledge and hard work shine through."
"Not once was the class boring or not informational."
"This is an excellent course, and the presenters are super knowledgeable!!"
"Highly recommend this class to anyone working in law enforcement."
"Nice mix of info and videos and lecture, plus a few exercises."
"Thank you for an awesome course. I learned so much useful information."
"In this digital age everyone needs this class!"
"The instructors all practice the techniques they teach and could offer advice and information based on their personal experience"
"Great class every LE employee should attend (sworn and non-sworn)"
California POST and STC certified
Course presented by:
Shadow Element
IN THE NEWS:
The Department of Homeland Security is warning people of recent doxxing incidents that compromise the personal information of law enforcement (video) - CBS Chicago (06/10/20)
LAPD Chief, Celebrities Among 'Doxxing' Victims (video) - Associated Press (03/12/2013)
Date and time
Location
Refund policy
Refunds up to 7 days before event
Organizer of Privacy in the Age of the Internet