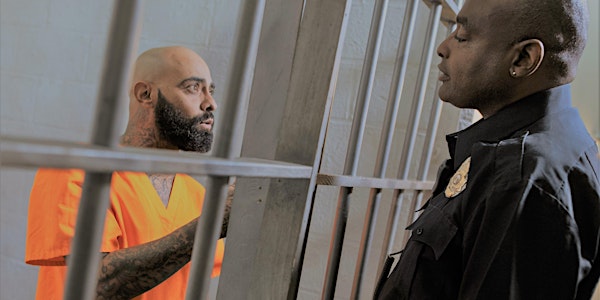 Prison Rape and Sex Assault Investigator's Course (PREA)
This course will assist the investigator in understanding the requirements of PREA as it pertains to criminal investigations.
About this event
TOPIC:
Crimes involving sexual assault create unique problems and challenges for investigators, especially when those crimes occur within the walls of a correctional facility.
Identifying the nature of the sexual assault, the impact of inmate culture, and the complex nature of the investigation itself are just a few of the problems an investigator encounters when taking on a case involving prison or jailhouse rape.  It takes a highly trained investigator to recognize and effectively gather the evidence necessary to successfully prosecute these offenders.
By use of print materials, videos, pictures, and accounts of events that have occurred, this course will provide the attendee with the specialized training needed to investigate sex crimes that occur inside a correctional facility.
Training will cover:
• Dynamics of Inmate Sexual Violence
• Understanding Offender Psychology and Behavior
• Suspect and Victim Interviews
• Elements of an Effective Investigation
• Anticipating the Suspect's Legal Defenses
• Effective Report Writing
• and, (PREA) Prison Rape Elimination Act Considerations
TARGET AUDIENCE: All members of the criminal justice and legal community. Training is especially valuable for corrections employees (sworn or non-sworn).
DATES & TIMES:
Thursday, December 1, 2022 - 1:00pm until 5:00pm (Eastern Time)
COST: $199.00 per person ($3.00 registration fee)
LOCATION:
This is an ONLINE training event.
PAYMENT OPTIONS:
• Check made payable to:
TRAINING FORCE USA, 3681 Loma Farm Road, Tallahassee, FL 32309
• Purchase Order
• Credit Card payment made online
Cancellations and Substitutions:
• Upon submission of this registration, participants are responsible for payment of this course. Please note that if you do not attend, you are still responsible for payment.
• Substitutions may be made at any time by phone, e-mail or online at the registration site.
QUESTIONS: Phone: 850-251-1223 E-mail: contactus@trainingforceusa.com