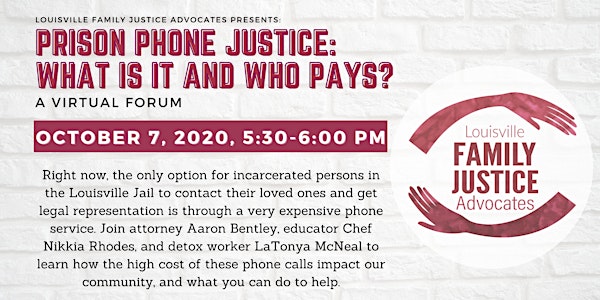 Prison Phone Justice Virtual Forum
Hear from 3 speakers, an attorney, a teacher, and a Detox worker, about the impact of high phone costs from Louisville Jail.
About this event
Right now, the only option for incarcerated persons in the Louisville Jail to speak to their loved ones and legal representation is through a very expensive phone service.
Join attorney Aaron Bentley, educator Chef Nikkia Rhodes, and detox worker LaTonya McNeal to learn how the high cost of these phone calls impact our community, and what you can do to help.