Description


Going Beyond Simulcast with Priscilla Shirer
is an intimate and inspiring women's conference like no other. Priscilla's ministry to women across the country and around the world is focused on the expository teaching of the Word of God. Her desire is to see women come to a full understanding of who they are in Christ by hearing the uncompromising truth of Scripture.
Join us for a simulcast with Bible teacher and best-selling author Priscilla Shirer. The event will be broadcast worldwide, live from Mobile, Alabama on April 06, 2019, at 9 am. The Blue Line Angels, are serving as a host location for this wonderful event. Priscilla Shirer Live will feature her dynamic storytelling and passionate Bible teaching. Priscilla has authored a number of published Bible studies, books and devotionals, specifically for women. Some of these include the LifeWay-published Bible studies; Armor of God, Gideon: Your Weakness. God's Strength, Jonah: Navigating a Life Interrupted, and Discerning the Voice of God. She also starred in the Christian film War Room, which has prompted many to deepen their relationship with God through prayer.
The event, which also features a unique prayer time, both challenges and encourages women to know God's Word and grow deeper in their faith.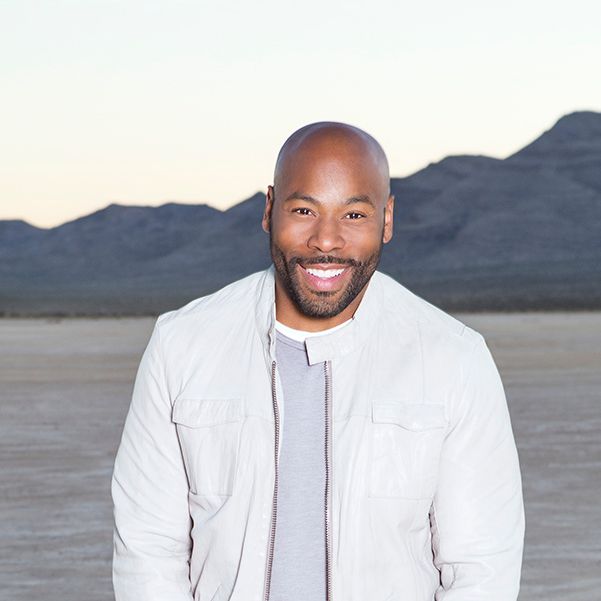 Anthony Evans, who also happens to be Priscilla's younger brother, is slated to lead worship for the event. Evans is a popular Christian recording artist, and many fell in love when he was featured on NBC's reality show The Voice in 2012.
We are unable to provide childcare for this Live Simulcast event. Please make appropriate arrangements for personal childcare.
Registration is required and there is limited seating available. Reserve your spot today!
The registration fee includes breakfast, lunch, snacks, refreshments and many more. The fee is $30 until 04/05/2019 at 11:59 p.m. (plus Eventbrite fees).
Doors open at 8:30 a.m.
Schedule on 4/06/19
9:00 a.m. - Event Begins
9:30 a.m. - Prayer Experience
10:00 a.m. - Session One
11:15 a.m. - Ministry Opportunity
11:30 a.m. - Lunch Break
12:45 p.m. - Worship
1:15 a.m. - Prayer Experience
1:45 p.m. - Session Two
2:45 p.m. - Break
3:15 p.m. - Worship
3:30 p.m. - Session Three
4:30 p.m. - Closing Worship
4:35 p.m. - Event Concludes
(All times Central Time)
#GOINGBEYONDLIVE
www.lifeway.com/en/events/going-beyond-simulcast