Description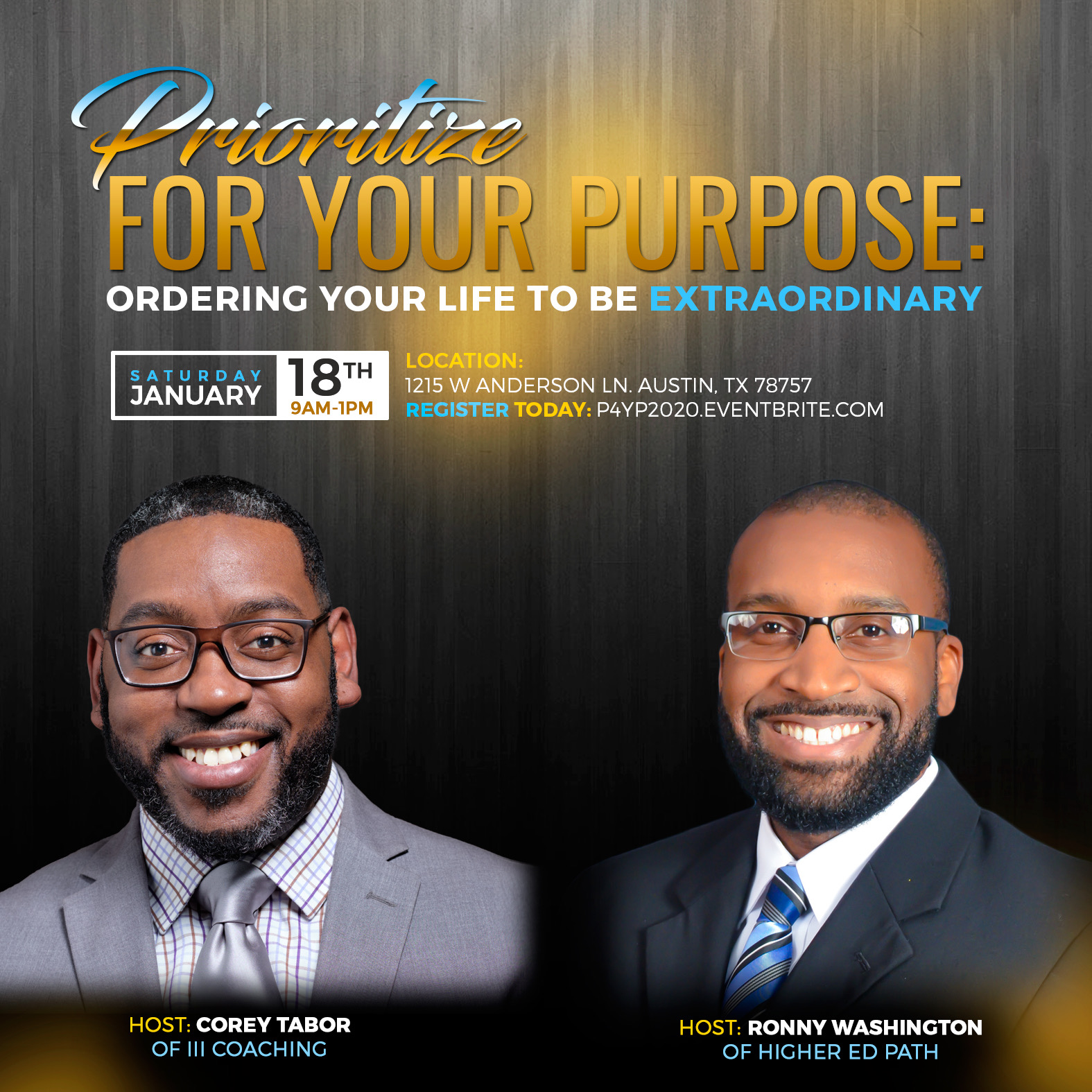 Corey Tabor of III Coaching and Ronny Washington of Higher Ed Path will be presenting the Prioritize for Your Purpose Workshop. During this dynamic workshop, you will learn steps to discovering your purpose in life. Everyone is looking for why they are here and we give you a process to begin discovering the answer to this question.
After moving towards your purpose, we teach you how to prioritize your roles which are many, your relationships which are diverse, your time which is limited and your money which is significant. In just 4-hours, you will leave with practical tips and tools to live out your purpose at a higher level in 2020. You don't want to miss this life-changing workshop.
Schedule
8:30 am - Registration
9:00 am - Discovering Your Purpose - Corey Tabor
9:45 am - Break
10:00 am - Prioritize Your Roles and Relationships - Corey Tabor
10:45 am - Break
11:00 am - Prioritizing Your Money - Ronny Washington
11:45 am - Break
12:00 pm - Prioritizing Your Time - Corey Tabor
1:00 pm - Offsite lunch for those who would like to further workshop the ideas learned during the formal workshop.
For more information email corey@iiicoaching.com or call (512) 710-8104.