About this Event
Let's start your year with success! Find the key to your business puzzles at PrintTech & Signage Expo 2020, Thailand's Biggest Printing and Equipment Exhibition, where you will see innovations, expansion of new products and services, and learn business developments on printing, LED and signage industry. There will be a large gathering of small, medium and large Printing, Digital Printing, Industrial Inkjet Printing, Office Equipment, LED, and Signage companies. As PrintTech & Signage Expo 2020 grows on its 8th edition, it provides more Credible Solutions for your Incredible Business!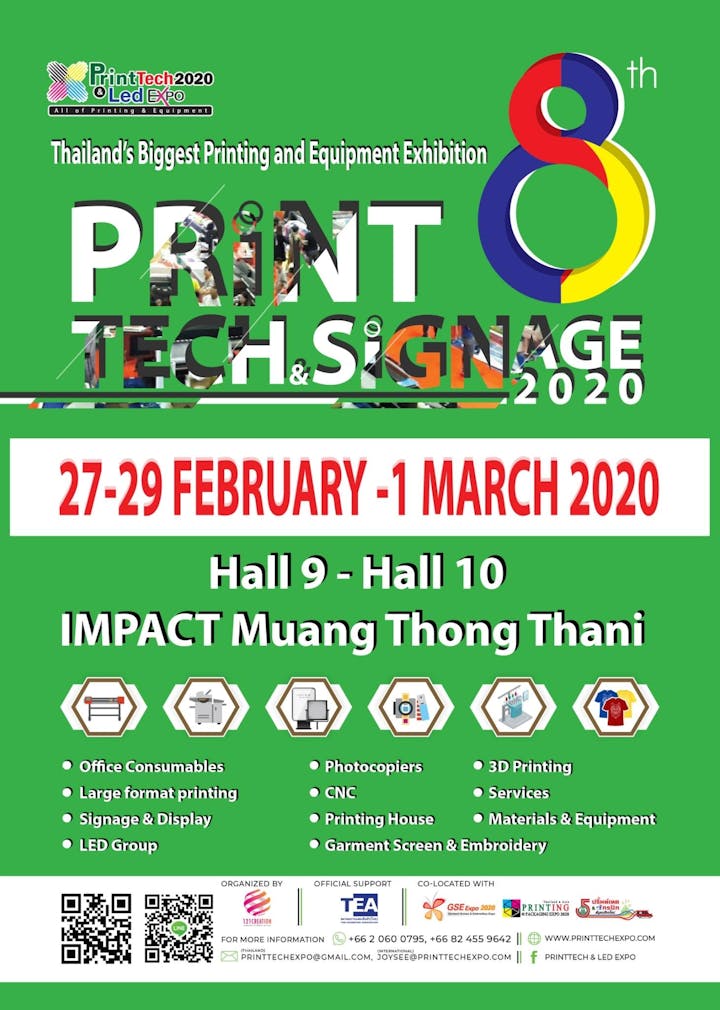 Grab the business opportunities with our best booth packages below and Early Bird Price Promotion until August 31, 2019:
1. Early Bird Package (May to August 31, 2019)
2. Regular Booth Package (September 1, 2019-February 2020)
3. Sponsorship package
4. International Pavilion Package (for trade agencies and associations)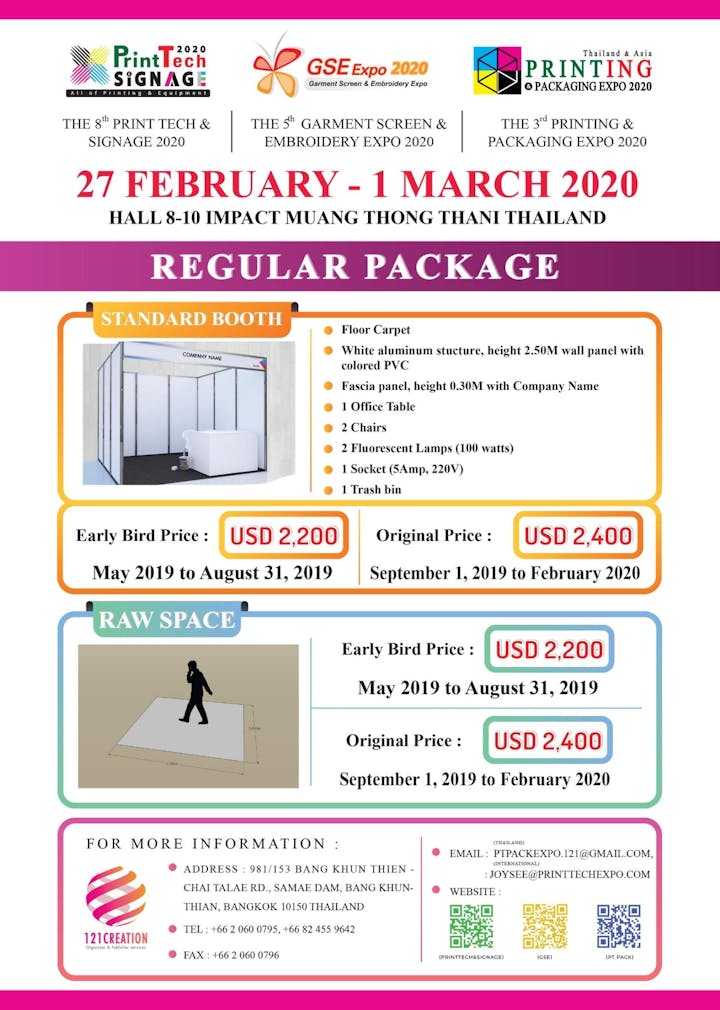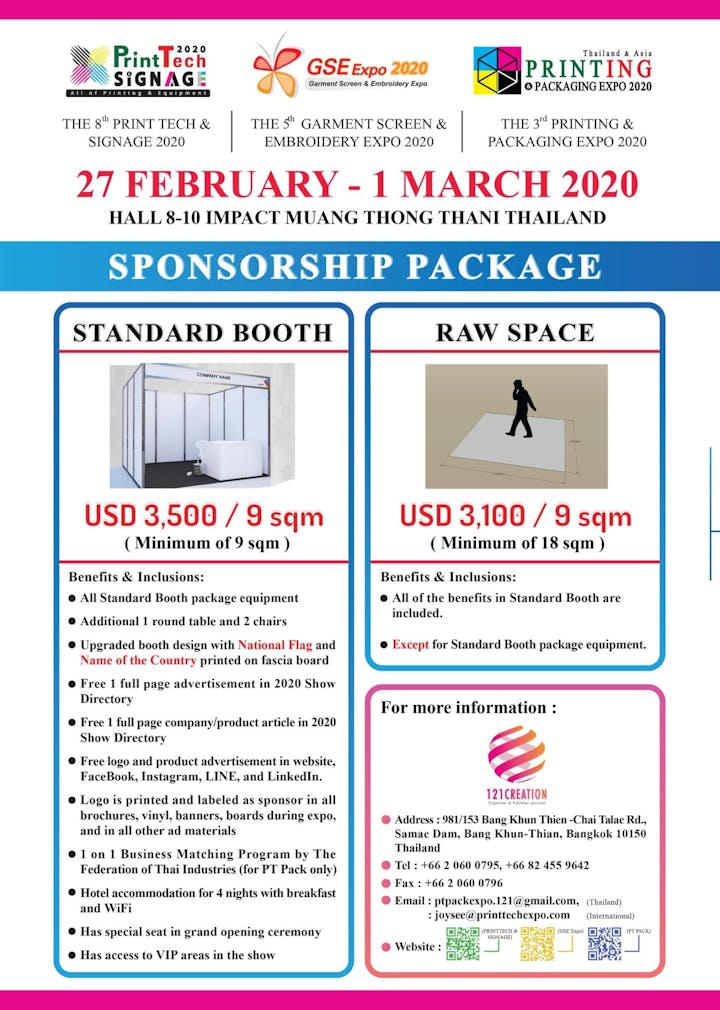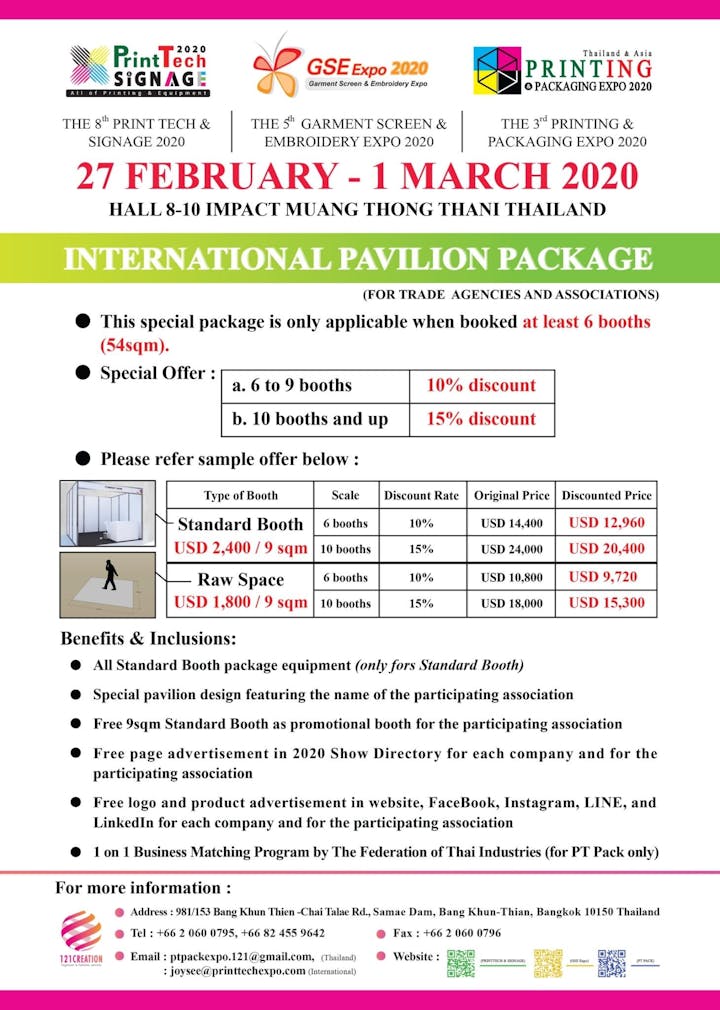 THE ESSENTIAL BENEFITS!
1.The most outstanding marketing platform for international brand awareness.
2. The right opportunity for networking and building new contacts.
3. The effective marketing for Business to Business (B2B) and Business to Consumer (B2C).
4. Multiply your sales from professional buyers.
5. Meet your competitors, future partners, potential clients, and business experts for business developments.
6. Be updated with the latest printing and packaging technology, equipment, and new business concept in the industry.
CONCURRENT EVENTS AT HALL 9-10 (10,000 sqm):
1. 3rd Printing & Packaging Expo 2020
2. 5th Garment Screen & Embroidery Expo 2020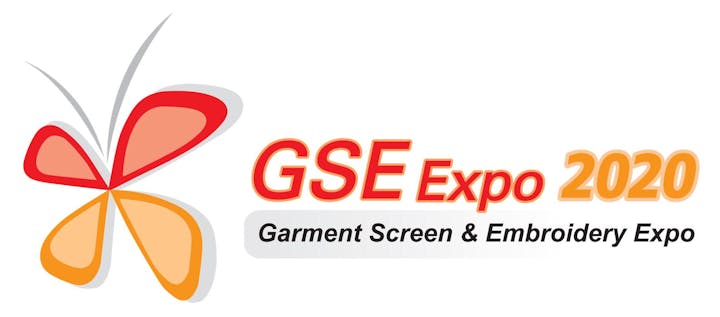 SO BOOK YOUR SPACE TODAY!!!
For bookings, fill up this FORM or contact us at:
Email: joysee@printtechexpo.com
WhatsApp +66993214151
WeChatID: ptpackexpo
For more information, please check our website at https://printtechexpo.com/index-en.php