Event Information
Location
Tribune Tower
435 N. Michigan Avenue
Chicago, IL 60611
Description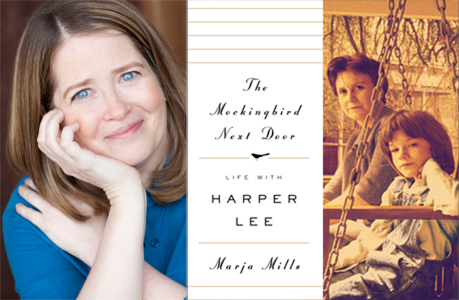 In her new book, "The Mockingbird Next Door," Chicago journalist and author Marja Mills tells of the friendship she forged with "To Kill a Mockingbird" author Harper Lee and her sister, Alice, in Monroeville, Alabama. Mills will be joined in conversation by Chicago Tribune columnist Mary Schmich.
Refresh yourself on Lee's life outside the spotlight with Mills's intriguing 2002 Chicago Tribune feature story, "A Life Apart."
"The Mockingbird Next Door" is Mills's first book.
$15 in advance, $17 at the door, 6 p.m., Tribune Tower, 435 N. Michigan Ave., Chicago
Printers Row Members: Enter the promotional code "FreeTicket" and use your membership number to redeem your free member ticket.
Not yet a member? Proceed to the ticket purchasing page to start your Printers Row membership at a discounted rate!
No refunds within 7 days of the event. DigitalPLUS member tickets subject to limited availability. You will not receive paper tickets. You will receive a confirmation email that includes a confirmation number for your ticket(s). You must PRINT and bring your ticket(s) to the event entrance, or display them on your smart phone.
Date and time
Location
Tribune Tower
435 N. Michigan Avenue
Chicago, IL 60611